Sochi Investment Forum: Little-known Kamchatka invites foreign investors to develop its tourist and gold-mining sectors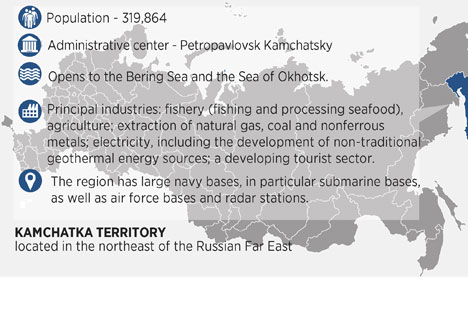 Kamchatka Territory, Russia's easternmost region, has a lot to offer to investors. At the international investment forum in Sochi, Kamchatka Territory Development Corporation CEO Nikolai Pegin told RBTH that companies from Italy, France, China, and South Korea had already expressed an interest in the region.
Kamchatka Territory. Drawing by Natalia Mikhaylenko
In the tourist sector, there is already an agreement in place with French companies, which have experience of operating in the Alps.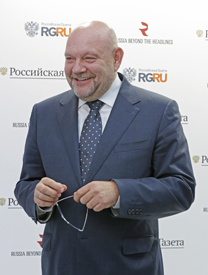 Nikolai Pegin

. Source: RBTH
Speaking of promising areas for business, Nikolai Pegin also mentioned the mining sector. Kamchatka is rich in gold.
Yet, in order to mine it, it is necessary to attract big companies or set up public-private partnership entities, with the state taking care of the infrastructure. Another promising area for investment is the region's agro-industrial sector.
A mere 20-25 years ago, it was Kamchatka that supplied cabbage, potatoes and carrots to northern parts of Russia, Pegin pointed out.
Now the task is to revive this business. The regional government has interesting development projects in the agro-industrial sector, envisaging not only vegetable but also poultry farming.
The government of Kamchatka Territory has already prepared a preference pool for investors.
Furthermore, there are plans to set up a special economic zone in the region, which would offer even more preferential terms for business.
All rights reserved by Rossiyskaya Gazeta.