Middle Eastern oil players lose out to Russia in Asia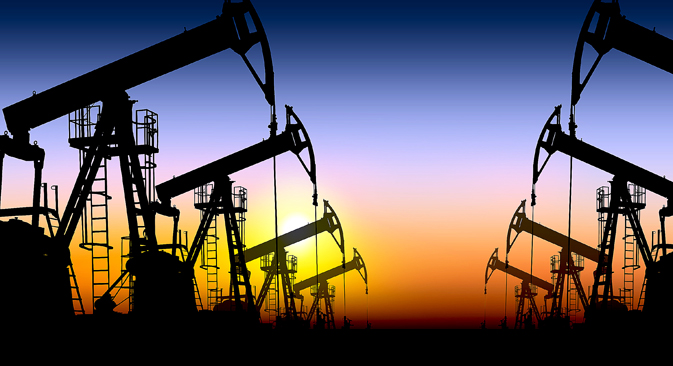 "Russia has long been interested in Asian markets, because they are willing to pay for energy there more than in the West". Source: Legion-Media
As Russian oil supplies increase, Gulf states are forced to drop prices to remain competitive.
Russia boosted oil supplies to China, Japan and South Korea by 10 million tons in 2014, increasing the proportion of oil exports to Asia from 7.2 percent to 8.7 percent. The additional supplies from Russia come at the expense of Saudi Arabia, whose share in the Asian oil market decreased from 26 percent to 24, Bloomberg reports.
Other Arab oil-producing countries have also reduced their shares in the Asian oil market of the Asia-Pacific Region (APR). Qatar has reduced its oil supplies by 7.4 percent, while supplies from Kuwait decreased from 7.2 percent to 7 percent.
In the next five years, the flow of Russian oil to China could increase by 15-20 million tons, according to experts.
Russia has accelerated the reorientation of its exports to Asia as its diplomatic relations with Europe continue to deteriorate. Moscow is currently prioritizing relations with China, South Korea and Japan and Russian officials say that the growth potential of these economies is several times higher than that of Western Europe, ensuring a long-term growth market for Russian oil.
"Russia has long been interested in Asian markets, because they are willing to pay for energy there more than in the West, the price of oil is on average higher by $5 per barrel," said Kira Yukhtenko, an analyst at brokerage company FBS.
Asian countries are also interested in long-term cooperation with Russia. From the point of view of international politics, Russia is a more reliable partner for them than the Gulf countries, which have strong ties with the United States, Yukhtenko added.
Saudi Arabia is fighting back, however, offering substantial discounts for Asian consumers. State-owned Saudi Arabian Oil Co. lowered the official price for the March delivery of its Arab Light crude to Asia by 90 cents. This the lowest price offered by Saudi Arabia over the past 14 years.
Iran and Iraq have also joined the race to the bottom. A barrel of Iraqi Basra Light oil will now be sold in Asia for $4.10 per barrel less.
"Competition among suppliers is beneficial for the Asian countries, as it allows them, in particular China, to achieve the best prices in the contracts," said Yelizaveta Belugina, head of the analytical department at FBS. She also noted that Russian oil is transported by land, unlike oil from the Middle East, making delivery cheaper and more reliable.
Grigory Birg, an analyst with Investcafe, agrees with Belugina's assessment.
"In Saudi Arabia, oil production costs are lower than in Russia and in theory they can offer a greater discount," Birg said."However, supplies from Russia still remain competitive; Russia has a powerful infrastructure that allows us to deliver large volumes of both directly to China and to transport it by sea to the rest of the APR countries, on a very short route."
All rights reserved by Rossiyskaya Gazeta.