Chinese tourists eager to visit Baikal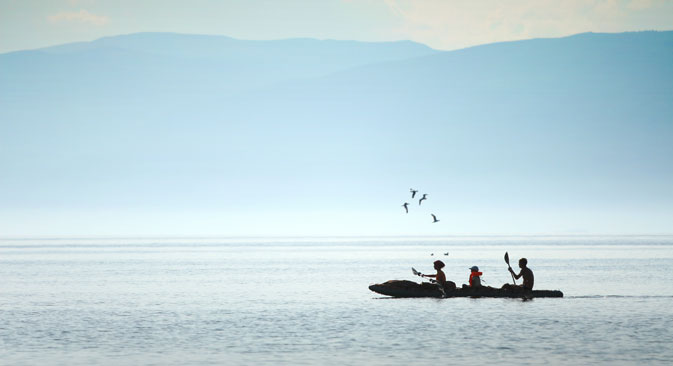 Experts expect that the 2015 season will also see an increase in foreign tourists to Baikal.Source: RIA Novosti/Nikolay Rutin
The number of foreign visitors to the Irkutsk Region has nearly doubled in the past year.
In 2014, the Irkutsk Region in Siberia, the home of Lake Baikal, received nearly 147,000 foreign tourists, an 85.5 percent increase over 2013, when the region hosted nearly 80,000 visitors. According to Marina Rozhkova, the head of the regional tourism industry, the increase was attributed primarily to the growth in visitors from China.
Last year, more than 21,000 Chinese visitors came to Irkutsk – twice as many as in 2013. An increase in tourists from South Korea and Germany was also noted.
Representatives of local tourism agencies have noted an increase in tourists from Asia.
"There has been an explosive growth in the number of Chinese tourists: it has more than doubled, which was clearly visible. Whereas the number of European tourists has dropped," said Vadim Kopylov, managing director of the Green Express tourist company.
Alexei Nikiforov of the Absolute Siberia tour company added: "The Chinese segment has increased definitely by 50 percent, whereas for the other segments there has been no growth."
Experts expect that the 2015 season will also see an increase in foreign tourists. "There will definitely be growth. It is already evident from the number of bookings for the summer – twice as many as at the same time last year," said Tatiana Tenenbaum, head of the Baikal Visa Association. Tenenbaum is optimistic that the number of travelers from Europe will go up this year since the fall of the ruble against the euro has made trips to Russia more attractive.
Kopylov disagrees, however, noting that the negative reputation of Russia in Europe will be off-putting to tourists. He remained positive about the increase in Asian visitors to the home of Baikal, though. Kopylov also projected an increase in domestic tourism since the same ruble value that makes Russian more attractive for foreigners makes going abroad less attractive for Russians.
However, Kopylov added, if the number of both domestic and Asian tourists to the region increases, the local infrastructure is unlikely to be able to cope with the demand.
This story has been translated from the original, which appeared in Russian in Kommersant.
All rights reserved by Rossiyskaya Gazeta.