Russian Far East Minister: Asian experience vital for Vladivostok free port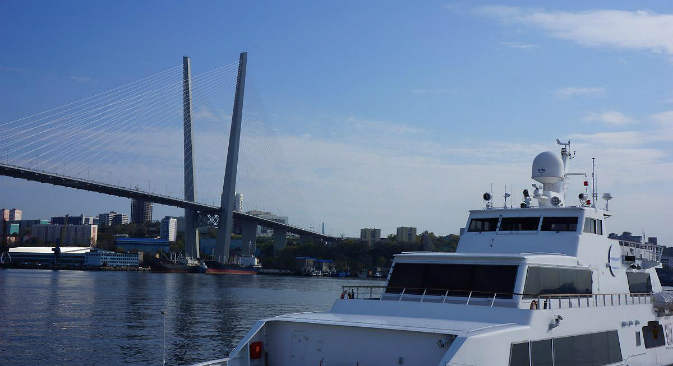 The view of the bridge over the Golden Horn bay in Vladivostok. Source: Yulia Shandurenko
Alexander Galushka says a 'pointed approach' is essential if development strategy for Primorsky Territory is to bear fruit.
Russia must use the knowhow of China, Hong Kong, Singapore and Japan for the creation of a free port in Vladivostok, according to Minister for Development of the Russian Far East Alexander Galushka.
"According to Galushka, it is precisely a 'pointed' approach, one that includes the creation of a territory of priority development in the Far East and a free port zone in Vladivostok, that will help obtain efficient economic benefits and build better practices that can later be used for the entire country," the administration of the Primorsky Territory cited Galushka as saying on March 24.
A conference dedicated to the preparation of the F3 project on the presentation of the region's free port status saw the issue of using a single tax in the free port raised. It was also proposed to legalize the use of foreign education standards and accept degrees from foreign universities within the zone of the free port.
Russian President Vladimir Putin, in an address to the Federal Council on Dec. 4, 2014, proposed giving Vladivostok the status of a free port with a lighter fiscal regime. The free port is to be established for a period of 70 years and will include the territories of seven municipalities of the Primorsky Territory, of which Vladivostok is the capital.
First published in Russian at RIA Novosti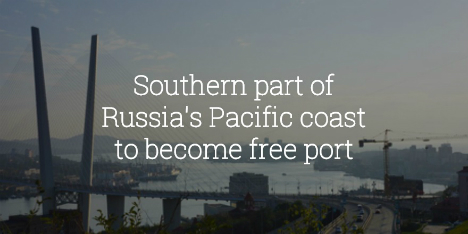 All rights reserved by Rossiyskaya Gazeta.