Chinese banks to get preferential access to strategic projects in Russia
Russian oil company Transneft logo. Source: Photoshot/Vostockphoto
Even banks with registered capital of less than 5 billion rubles ($86.6 million) will be given access to Russian companies.
Russia plans to attract more capital to finance promising projects by allowing China's banks access to participation even when they have registered capital of below 5 billion rubles ($86.6 million).
At the recently held Boao Forum for Asia Annual Conference 2015 in China, Vnesheconombank Deputy Chairman Andrei Klepach said that Chinese banks would be able to participate in the financing of the new promising project – the Yamal LNG plant, along with Russia's Sberbank and Gazprombank.
"Vnesheconombank's board of directors has not yet made a decision on the financing of this project, but the documents are already prepared," said Mr. Klepach.
Deputy Finance Minister Alexei Moiseyev noted that the Russian financial authorities are prepared to be flexible when it comes to Chinese partners and their participation in strategic projects, "even if they do not meet the capital requirements."
In this way, Russia will receive additional foreign investments from Asia to replace European sources of financing, which are shrinking as a result of sanctions imposed on Russia over its role in the Ukraine crisis.
Until now, this was not possible, because Russia had set high requirements for financial institutions wishing to work with Russian strategic companies – the capital of such credit institutions had to be over 5 billion rubles. However, most Chinese banks that are now operating in Russia still do not meet these criteria.
"Right now, only one subsidiary of a Chinese bank in Russia has capital of 5 billion," said Moiseyev.
Russian financial analysts predict that this will not only contribute to a rapid increase in the capital of "affiliates" of Chinese banks already working in Russia, but will also attract new ones to the country.
The article is abridged and first published in Russian in Rossiaskaya Gazeta newspaper.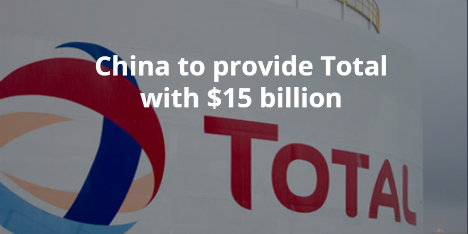 All rights reserved by Rossiyskaya Gazeta.