Novatek to sell 9-percent stake in Russia's most promising LNG project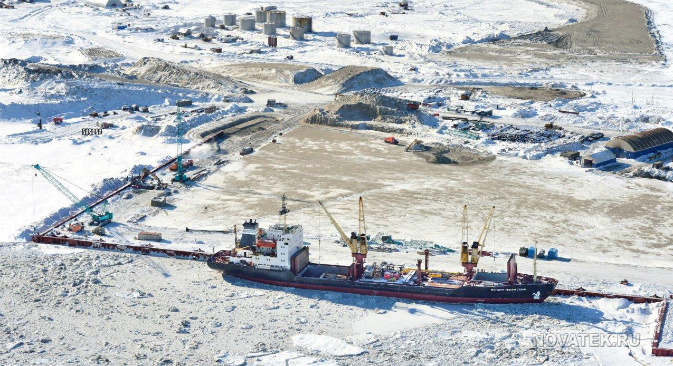 The Yamal LNG project. Source: Novatek
Russian gas producer Novatek has decided to sell 9 percent of shares in the country's most promising liquefied natural gas project, Yamal LNG. Observers say the list of potential buyers includes France's Total and China's CNPC, as well as players from Japan, India and South Korea.
Russia's biggest privately-owned gas producer, Novatek, is planning to sell a 9-percent stake in the promising Yamal LNG liquefied natural gas project in the Russian Arctic.
The announcement was made by the company's head and co-owner, Leonid Mikhelson, as reported by the Russian business daily Kommersant. The paper quoted him as saying that Novatek was in talks with potential investors, but "it would be inappropriate to name the potential buyers without their consent." The company plans to complete the talks by mid-2015.
At the moment, shares in the Yamal LNG project belong to Novatek (60 percent), French oil and gas corporation Total (20 percent), and the China National Petroleum Corporation (20 percent). As part of the project, an LNG plant with an annual capacity of 16.5 million tons of liquefied gas is to be built on the Yamal Peninsula in northern Siberia by 2017. Given that Total and CNPC have paid for their stakes $425 million and $468 million respectively, 9 percent in the project may cost $190-210 million.
Meeting funding targets
The total amount of investment required for the Yamal LNG project is $27 billion, of which $10 billion has already been raised. In 2015 alone, some $5 billion is to be invested. According to experts, selling a stake in the project is one of the possible ways of addressing the problem.
"The sale of this stake may indicate that the company has despaired of attracting other sources of funding," says Ilya Balakirev, chief analyst at UFS IC. In early 2014, Leonid Mikhelson said that talks were under way with potential buyers from India, South Korea, Japan, and "countries where we already have partners," i.e. France and China.
In January 2015, the company received 150 billion rubles ($3 billion) from the National Wealth Fund, the repository of Russia's oil and gas revenues, and shelved the idea of searching for an investor. However, this idea has now been revived.
According to Kommersant, additional funds for the project were supposed to come from French and Chinese banks, however because of the Western sanctions imposed against Russia over its role in the Ukraine crisis they changed their minds.
"If the sanctions had not been imposed, the issue of funding would have been closed by now," said Total head Patrick Pouyanne at an official news conference. According to him, shareholders expect to raise $10-15 billion in loans from Chinese banks, with a further $3.3 billion to be invested in the project by its shareholders in 2015.
"The project still looks promising. In our view, Gazprom's potential problems in Europe could make it even more attractive," says Ilya Balakirev, who points out that LNG is a far more flexible product, in terms of delivery options, than pipeline gas.
Financial prospects
According to Dmitry Baranov, a leading expert with the investment company Finam Management, the LNG segment is just starting to develop, so companies participating in its first projects will secure not only a large share of the market but also a substantial profit. The decision to attract investors is absolutely logical.
"Given the wide circle of contenders, this stake can go to any company. It cannot be ruled out that it may be split into smaller blocks of shares and there will be several new shareholders in the project," says Baranov.
According to Ilya Balakirev, "a large number of Asian investors – from Japan, South Korea, China and even India – have on more than one occasion expressed an interest in buying, since Southeast Asian countries are the most promising distribution market for LNG."
Having said that, Balakirev continues, a minority shareholding does not give the buyer any particular advantages in terms of delivery terms, although it does provide better access to additional information on progress in the project, managerial decisions, etc. Therefore, says Balakirev, in theory the stake could be bought by CNPC in order to increase its share, or by another investor from Southeast Asia.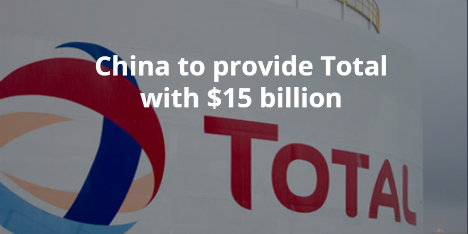 All rights reserved by Rossiyskaya Gazeta.