Rosneft halves payments to BP as oil prices slump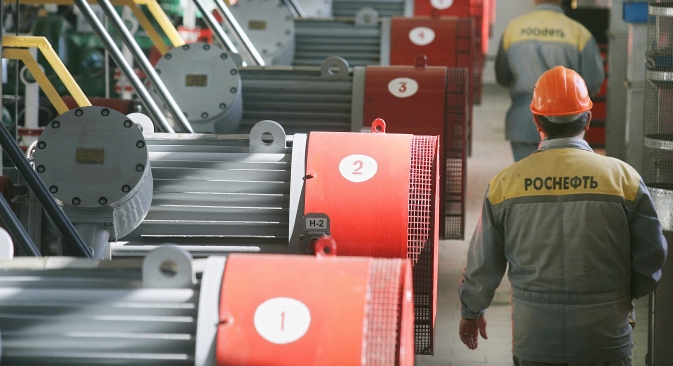 Amid a renewed fall in global oil prices, Rosneft has cut its payments to BP by 50 percent. In the second quarter, the Russian oil giant's British shareholder received a pre-tax profit of $510 million, BP noted in its report.
The figure is half of the revenue received for the same period last year. In the second quarter of 2014, BP's pre-tax profit from participating in the capital of the Russian oil company was just over $1 billion. For the British company, its deal with Rosneft is a significant source of funds; a year ago, it represented 20 percent of its total pre-tax profit for the second quarter ($5.15 billion).
In July, BP received its share of Rosneft's dividends for 2014 – $271 million after tax.
BP has been consolidating its share in the profits of Rosneft since March 21, 2013 – the date the sale of its 50-percent stake in TNK-BP to the Russian company was completed. Rosneft bought the other half of TNK-BP from the AAR Consortium.
As a result of the deal, BP received a 19.75 percent stake in Rosneft. BP's share in the oil company's figures is calculated using the equity method.
First published in Russian by RBC.
All rights reserved by Rossiyskaya Gazeta.