Russia continues to increase investments in U.S. Treasuries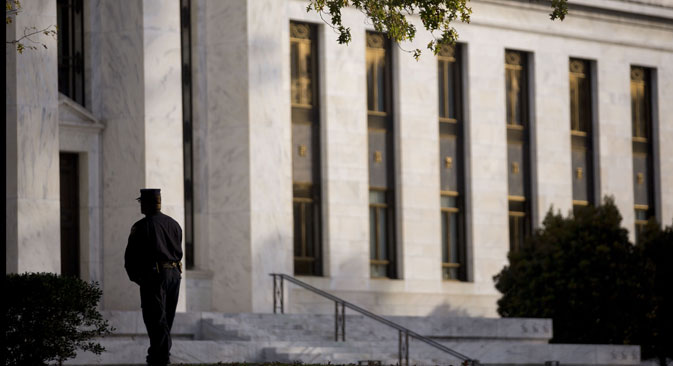 The Federal Reserve building in Washington, D.C. Source: Getty Images / Fotobank
Largest holder of bonds remains China, ahead of Japan.
Russia increased its investments in U.S. Treasury bonds in June by $1.4 billion, just as it did in May, according to data from the U.S. Treasury and the Federal Reserve System, published on Aug. 18.
At the end of June, the volume of Russian-owned U.S. Treasury bonds stood at $72 billion. Russia is currently 19th on the list of the United States' 20 largest creditors.
In June, China was again the largest holder of U.S. Treasury bonds, increasing its lead over Japan. Compared to May, China increased investments in June by $1 billion – up to $1.271 trillion. Japan, meanwhile, has reduced investment in U.S. securities by $17.8 billion to $ 1.197 trillion.
The total volume of investments of nonresidents in U.S. Treasury bonds rose last month by $40.4 billion to $6.175 trillion. Of this amount, $4.164 trillion belonged to the governments or central banks of foreign countries.
First published in Russian in Interfax.
More stories in your box!
All rights reserved by Rossiyskaya Gazeta.