7 things you didn't know about McDonald's in Russia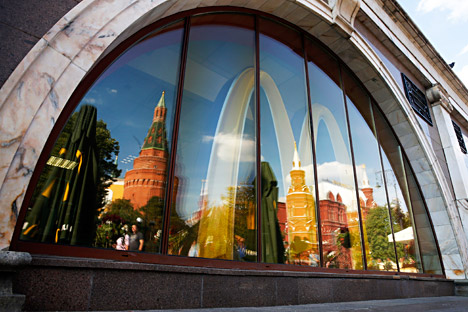 The walls and towers of the Kremlin are reflected in a window of a closed McDonald's restaurant. Source: Reuters
McDonald's is launching its first large-scale franchising project in Russia with Siberian businessman Alexander Govor, who will develop the American fast-food chain in four regions beyond the Urals. Investments will amount to 3 billion rubles ($42.3 million). RBTH lists seven facts that distinguish the chain in Russia.
1. There are 517 McDonald's restaurants in Russia, 73 of which were opened in 2014. The company's total revenue for 2014 in Russia was 65.8 billion rubles ($930 million).
2. The American chain has been operating in Russia independently for 22 years.
3. McDonald's acquired its first franchise partner in 2012. The Razvitie ROST company received the right to open the restaurants in transportation hubs.
4. A further 20 restaurants will be opened as part of the new franchise project in Siberia.
5. Europe's largest McDonald's restaurant is situated on Pushkin Square in Moscow. The size of the premises is 2,500 square meters. On the day of its opening, Jan. 31, 1990, the restaurant set a new record for daily visitors, serving 30,000 customers.
6. This restaurant set another record in 2008, having served 2.8 million customers in a year and become the most visited restaurant out of all the chain's 30,000 outlets worldwide.
7. In August 2014, 10 McDonald's restaurants were closed in Russia due to a decision made by the public health watchdog Rospotrebnadzor. In a move widely seen as politically motivated, mass inspections of the chain began as Russia retaliated for the sanctions imposed on it by Washington over Moscow's role in the Ukraine conflict.
All rights reserved by Rossiyskaya Gazeta.