New recruitment company aims to bring Russian specialists home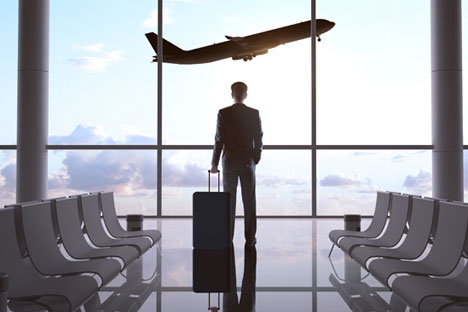 The company intends to seek personnel in Europe, the United States and Asia.
Shutter Stock/Legion Media
Fynd agency will seek highly-qualified personnel working abroad
Two Russian entrepreneurs have launched a new initiative aimed at bringing highly-qualified specialists who have left the country back to Russia.
The recruitment project Fynd is the brainchild of businessman Alexander Mamut and the founder of Russian online recruiting agency Pruffi, Alyona Vladimirskaya, and will be involved in recruiting senior managers and key employees for Russian companies abroad.
The company, which has already opened a branch in San Francisco, intends to seek such personnel in Europe and the United States, with plans to later expand its operations to Asia.
"The office in San Francisco is searching for Russian-speaking candidates in the United States," Irina Kanevskaya, country manager for the U.S. market, is quoted as saying in a press release. "Primarily we focus on managers and specialists in management of innovation and technology, and graduates of business schools. In the near future our plans are to open an office in New York."
Speaking at the presentation of the project in Moscow on Oct. 16, Mamut said that he believed that it was important for Russian scientists and specialists to return to their homeland and contribute to the development of Russian business and science.
During the presentation of the Fynd project. Source: Sofia Ivanova / Facebook
"When we came up with this project, all of us had concerns about Russia's image as an employer in the eyes of potential customers," he said. "We understood that information wars do not contribute to, but rather impair the perception of the country as an attractive proposal in terms of career development.
"However, almost immediately we were faced with the opposite situation – it is right now that many candidates consider work in Russia as a challenge."
Vladimirskaya added that the economic and infrastructural processes "are seen as an interesting challenge, great to participate in and gain experience."
In a press release, the company said that it would focus on the recruitment of personnel with good international education.
"Along with top managers, the company will select key employees with experience in managerial decision-making and team management; these are the people, who speak Russian and perfectly understand the specifics of business processes in Russia. The company's plans also include entering the Asian markets," said the company.
Fynd's customers will be both non-profit organizations (universities, research institutes) and companies from various sectors of the economy, aimed at innovative development.
First published in Russian in Gazeta.ru
All rights reserved by Rossiyskaya Gazeta.