Russian Post could create e-commerce platform for exports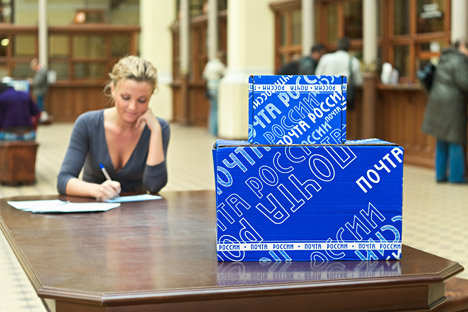 Russian Post is thinking of setting up e-commerce platform to export goods
Russian Post is thinking of setting up an e-commerce platform to export Russian goods, the head of Russian Post, Dmitry Strashnov, told reporters.
"We're considering this," he said, adding that this was especially relevant due to the fact that Russian Post has branches almost throughout the entire country.
"Given that ways to simplify export of Russian goods to consumers abroad really are being looked at in detail, Russian Post could play a serious role," he said.
But the postal service could not be viewed as an exclusive outlet or platform, he said.
Regarding delivery times, Strashnov said these would depend partly on the foreign partners working in the countries to which goods are to be exported.
All rights reserved by Rossiyskaya Gazeta.