Christmas, as it is celebrated in Western countries, has recently become a major opportunity for retailers in Russia, as it has in many parts of the world.
While 75 percent of the Russian population belongs to the Orthodox Christian denomination — which marks Christmas according to the Julian calendar on Jan. 7 — in late December, the country sees a surge in outdoor merchandising, with a large number of Christmas fairs and markets springing up.
"In recent times, a holiday in itself has become a great business idea," says Yelena Zheleznova, a managing partner of an analytical agency specializing in customer services. "Weddings, birthdays, Valentine's Day and Christmas are very profitable occasions," she explains. "The main thing is to bring them into fashion."
Zheleznova says that Western Christmas for most Russians is "a beautiful holiday with a magical allure, while Orthodox Christmas has a more spiritual nature." Foreigners, and Russians who traveled to Europe, brought European traditions — such as street markets — back with them.
In 2015, almost every major Russian city will have a Christmas fair. In St. Petersburg, celebrations will begin on Dec. 18. Thirteen Russian regions and 15 foreign countries are expected to present their New Year traditions at the city's fair. Thirty-eight venues in Moscow will participate in the Journey to Christmas festival. The Russian capital's premier fair has already opened. It set up on Red Square Nov. 29.
More than 400 stalls selling Christmas and New Year gifts will be installed throughout the city as part of the Journey to Christmas festival. This year, to promote the event, the city has published a Christmas market guide, though for the moment it is only availablein Russian.
"The Christmas holidays form the so-called peak season in retail," says Timur Nigmatullin, an analyst at Finam investment company. "With a difficult economic environment and falling real incomes, businesses in the consumer sector cling to any opportunity to increase sales."
The holidays, says Nigmatullin, are just a convenient occasion to sell more products and services, with companies stepping up their marketing efforts around the Western Christmas calendar.
"For them, as for any private business, the peak season is extremely important," says Nigmatullin. "They are ready to spend a large sum from their marketing budgets during national holidays."
Christmas markets in Moscow have already evolved, adds Zheleznova. "Windows, displays and participants have changed over the past two years. Now it is not just about souvenirs, but the desire to showcase their country. These fairs tend to become places to celebrate and have fun, rather than just points of sales."
According to her, Russia does not have a strong tradition of celebrating Christmas at home with the family, as is typical in North America.
Fairs became really popular, but, in my opinion, most people perceive them as New Year, rather than Christmas markets," says Irina Dobrokhotova, chairwoman of the board of directors of the BEST-Novostroy construction company.
"This is just a good opportunity to walk around town with your family, buy some interesting handmade things (including Christmas tree decorations), buy farm products, taste mulled wine and freshly baked pastries."
Such festivals are especially important in generating revenue for the city. Moscow's 2014 anti-crisis plan includes increased tax revenue for the capital's treasury, as well as optimizing costs.
To develop festivals and fairs in the city. as part of the anti-crisis plan, the authorities created a special commission featuring representatives of the Moscow government, as well as those from small and medium-sized businesses.
According to the city's press services, festivals and fairs are one engine of development for tourism, business activities and small businesses all over the world.
The Moscow government estimates that the numbers of Russian and foreign tourists visiting Moscow have increased in recent years by almost a third.
In 2014, Moscow attracted a record number of tourists, with 16.5 million visiting the Russian capital.
Moscow stages seven major commercial events a year, including the Christmas fair. Soon, the Moscow city authorities plan to increase the number of such festivals.
In comparison, Paris with a population of 2.3 million people, stages more than 400 trade fairs and festivals each year, while Leipzig in the German state of Saxony (with a population of 530,000) organizes 12 fairs annually.
In 2014, 8.5 million people visited the Journey to Christmas festival in Moscow, according to city authorities.
At a glance, one can see that such events are lucrative. On average, each visitor spent 300 rubles (about $5) at the festival, bringing the total revenue to some 2.55 billion rubles ($36.7 million).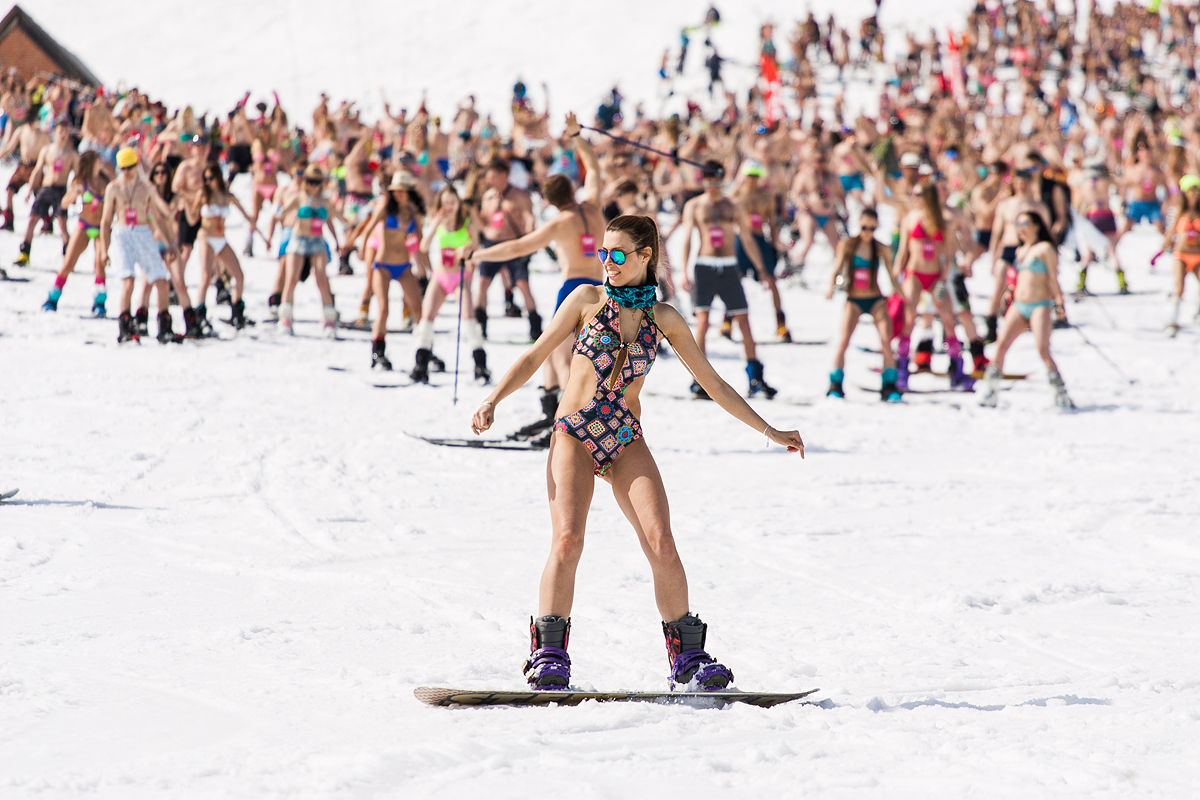 All rights reserved by Rossiyskaya Gazeta.