Rosatom, RZD to sign cooperation documents with India - Kremlin spokesman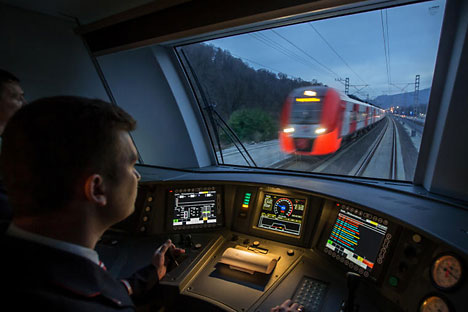 Russian Railwais (RZD) is a largest country's monopoly.
RZD
Rosatom, RZD and possibly Rosneft to sign cooperation documents with India - Peskov.
Documents on Russian-Indian cooperation in the nuclear power and rail industries, and even possibly the oil sector, will be signed during Indian Prime Minister Narendra Modi's visit to Moscow, Kremlin spokesman Dmitry Peskov has said.
"Rosatom will sign a document. So will RZD [Russian Railways]," Peskov told reporters when commenting on documents that will be signed.
"As far as Rosneft is concerned, [this issue] is being clarified. It would be premature to speak about it at this point," he added.
All rights reserved by Rossiyskaya Gazeta.