Putin urges government to be ready for any economic scenario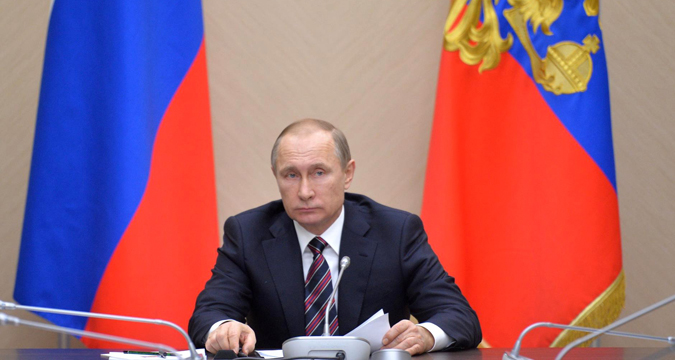 Russian President Vladimir Putin.
Kremlin.ru
Russian President told the government to closely monitor economic situation
Russian President Vladimir Putin has told the government to closely monitor changes in the economic situation and be ready for any turn.
"We should be ready for any scenario," he said at a meeting with Cabinet members.
The president drew attention to how the situation changes on the markets. "I know that the government has already begun analyzing this work. I want to point out to you that these are extremely important issues. We must be ready for any developments on commodity markets, on stock markets, we must watch this very closely and have scenarios for the Russian economy in case of any eventuality," the Russian leader said.
This work should involve not only the prime minister, the finance and economic development ministries, but all other government departments as well, Putin said, while stressing that "this does not mean we must change something drastically now."
Despite all the fluctuations on foreign markets, the Russian authorities were able to behave "in an extremely balanced and professional manner," Putin said. "Which, by the way, is proven by our lower budget deficit, which is smaller than the one we expected, at 2.6 per cent of GDP last year," said the president, adding that this is a good macroeconomic indicator from the standpoint of balancing finance and the budget.
He also called for a balanced, professional and timely response to whatever economic problems Russia and the world will face in 2016. "We will expect the situation to change for the better but - I repeat once again - we must be ready, as we always are, for any scenario," the Russian leader said.
All rights reserved by Rossiyskaya Gazeta.