At what point are oil prices too low for firms to survive?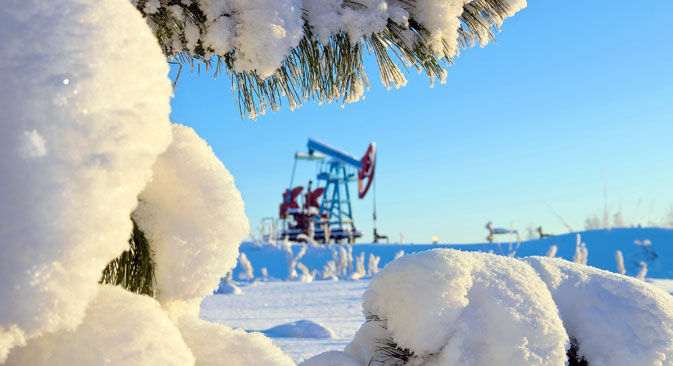 How low can oil go before companies start making drastic decisions?
Shutterstock / Legion-Media
With Iran returning to the market, the price of oil has fallen below $30 per barrel. But Russian oil companies aren't worried – they say they won't start experiencing any problems until prices get down to $15 per barrel.
Since 2016 began, oil prices have continued to fall. UBS analysts expect that this price will stay in place during the entire first half of the year, while Britain's Standard Chartered Bank analysts believe that the price may drop to as low as $10 per barrel.
In December, the Russian Ministry of Energy asked the major oil companies to carry out stress tests at a price of $30 per barrel. So far, the results have not been disclosed, but statements by the major oil companies and analysts' estimates show that they see do not see the level of $30 a barrel as critical and are prepared to withstand even lower prices.
Break-even points
According to Rosneft's spokesman, Mikhail Leontyev, the company has a stress scenario calculated at the price of $30 per barrel. At that price the company will continue to implement even offshore projects, Leontyev said, however, he refused to disclose any further details.
Representatives for Lukoil, Gazprom Neft, Surgutneftegaz and other major oil companies declined to comment on the results of their stress tests. A source at Rosneft told RBK that "the most effective Russian companies" have no need to change their investment and operational plans if the price for a barrel of Brent stays at $25 and above.
Rosneft's CEO, Igor Sechin, said in fall 2015 that the company's cost of extracting oil is about $4 excluding transport costs and taxes, so it is ready to "continue the struggle for market share."
In its stress scenario, Lukoil expects a 20-percent decline in investment at a price of $30 per barrel, a source in the company told RBK, although a Lukoil spokesperson declined to comment on this information. In an interview with the business daily Vedomosti in September Vagit Alekperov, the CEO of Lukoil, said that the company's cut-off point is $24 per barrel.
Lukoil's report said that the devaluation of the ruble in the first nine months of 2014 decreased Lukoil's unit costs of production in Russia by 35 percent to $3.68 per barrel excluding taxes and transportation costs.
During an end-of-the-year meeting with journalists, Alekperov recalled that the company was able to survive and pay salaries to employees even at oil prices of $9 to $12 per barrel. But if oil quotes dropped to that level right away, it would lead to "zero investment" and a reduction in oil production, he warned.
Gazprom Neft's CEO Alexander Dyukov said in late December in an interview with the Rossiya 24 television channel that the production at the Prirazlomnoye offshore field would remain profitable at $25 per barrel and the company as a whole would not experience losses at $18-$20 per barrel.
However, he estimated the cost of production to be higher than his counterpart at Rosneft. "If we talk about the cost of production at traditional, mature fields, the cost amounts to $12-$15 per barrel," Dyukov said, without specifying whether he included taxes and transport costs in his estimate.
Budget without oil revenues
Analysts at Bank of America Merrill Lynch think that Russian companies are resistant to the fall in oil prices, as they are aided by the exchange rate, which falls with the oil price, and flexible tax rates.
But if prices reach $15, budget revenues will drop significantly: at this price and lower, the mineral extraction tax (MET) and export duties are automatically reset to zero.
In the case of zero rates of MET and export duties, general budget revenues in rubles will drop by half and even more in hard currency. This would put a great burden on the state, therefore at a price of $15 per barrel the tax burden on companies will be increased in one way or another. This will lead to an increase in the break-even number for oil companies.
First published in Russian in RBC Daily.
All rights reserved by Rossiyskaya Gazeta.