Ukraine intends to impose sanctions against Rosneft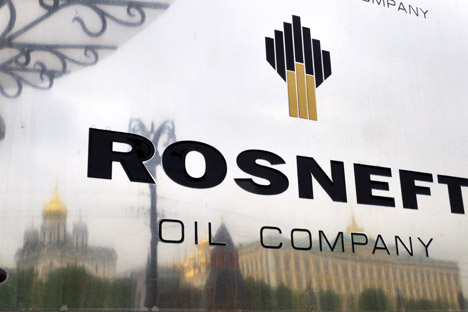 Deputies of Verkhovna Rada are preparing the introduction of sanctions against Rosneft.
AFP / East News
20 deputies sponsor bill.
Deputies of Ukraine's parliament Verkhovna Rada are preparing the introduction of sanctions against the Russian state oil company Rosneft. This announcement was made by Tatiana Chernovol, a deputy of the Verkhovna Rada via her Facebook page.

According to the bill, which Chernovol has published, the Ukrainian government would prohibit Rosneft and its subsidiaries from holding assets in any state-owned Ukrainian company and freeze all assets of Russian companies in the country.

Moreover, tax firms are entrusted with conducting an audit of Rosneft and its partners over the period of 2014-2015 and the National Bank is to refuse the servicing of accounts of Russian companies.

It is noted that "a part of the Rosneft income" in Ukraine was obtained through corruption schemes with Ukrainian businessman Serhiy Kurchenko. The document notes that the Russian company has approximately 300 gas stations in Ukraine, which are paid for by Ukrainian citizens. In practice the income earned from these stations become part of the Russian budget because Rosneft is the main taxpayer in Russia.

The draft law was initiated by 20 deputies with most of them – 14 lawmakers –representatives from Ukrainian Prime Minister Arseniy Yatsenyuk's party Narodny Front (National Front). The rest of the supporters come from the parties, the Block of Petro Poroshenko and Batkivshchyna (Fatherland), as well as two unaffiliated candidates.

Earlier it was reported that the Embassy of Ukraine has threatened Israeli companies with sanctions for cooperation with Crimea.

First published in Russian in Gazeta.ru
All rights reserved by Rossiyskaya Gazeta.