Kudrin: Sanctions against Russia could start to ease late 2016-early 2017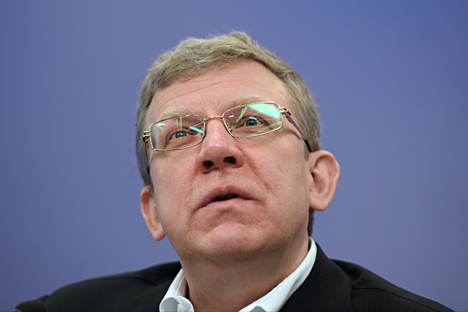 Alexei Kudrin.
Evgeny Biyatov/RIA Novosti
Former Russian finance minister believes sanctions will be lifted soon
Relations between Russia and the West are normalizing and sanctions will be lifted, Alexei Kudrin, a former Russian finance minister, said.
"I'm sure the sanctions will start to soften at the end of this year or start of next year. Nobody in Russia wants to keep up confrontation. I think the Minsk accords will be fulfilled, and that this conflict with respect to sanctions will thereby be resolved," Kudrin said at the "Outlook for Russia" session at the World Economic Forum in Davos.
"Russia has never abandoned the development of a market economy, democracy, integration with the global economy. Right now we have a geopolitical crisis, which will pass; it is nothing like the Cold War of Soviet times. Today we do not have differing ideological aims, our systems are not confrontational. We aren't setting out to prove to each other that we are so different that each will follow his own path. We are absolutely as one where the specific values of market economy and democracy are concerned," he said.
Kudrin said he was confident that Russia, "following certain negotiations or new dialog" would return to all the world formats, including the G8. "I consider the G8 format to be important and that Russia ought to be there to solve, within this circle, matters of prime importance to the whole world," Kudrin said.
Kudrin said he also hoped "steps to accommodate each other will start to be made" at the Munich conference from February 12-14, where the Russian delegation will be led by Prime Minister Dmitry Medvedev. "It's inevitable that we'll come to terms. The question is whether we'll protract this process or come to terms more quickly," he said.
Kudrin also said he thought the Russian economy would grow in 2017. "2017 will probably be a year of zero or positive growth," he said. "A more profound issue is whether we'll launch reforms, whether we'll achieve low growth figures, in other words stagnation, whether we'll unfurl competition, ensure that investment is safeguarded," he said.
All rights reserved by Rossiyskaya Gazeta.