China buys 7 Kamov, 2 Mi-171 helicopters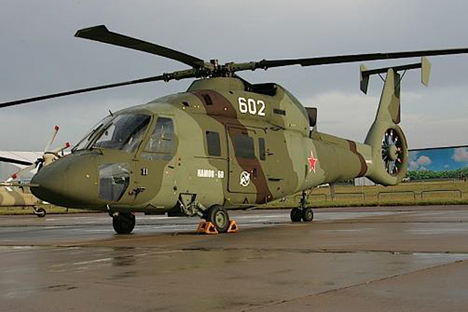 A Kamov Ka-60 Kasatka helicopter.
kamov.ru
Russian Helicopters declined to declare the deal value.
China has purchased seven Kamov Ka-32A11VS multirole helicopters and two Mil Mi-171E transport helicopters, Russian Helicopters Holding deputy general director Alexander Shcherbinin said on Feb. 16.
"We have concluded contracts with China for the sale of seven Ka-32A11VS helicopters and two Mi-171Es," Shcherbinin told reporters on the sidelines of the Singapore Airshow 2016 international aerospace exhibition. "They are modernized aircraft, equipped with a VK-2500 engine, that have been especially adapted for flights over China's high mountain terrain."
Two Mi-171 and five Ka-32 helicopters will be delivered in 2016, and the remaining two Ka-32s in 2017, he added.
Shcherbinin, however, declined to disclose the value of the contract, calling it a commercial secret.
All rights reserved by Rossiyskaya Gazeta.