Russian TV channels file lawsuit against U.S. distributors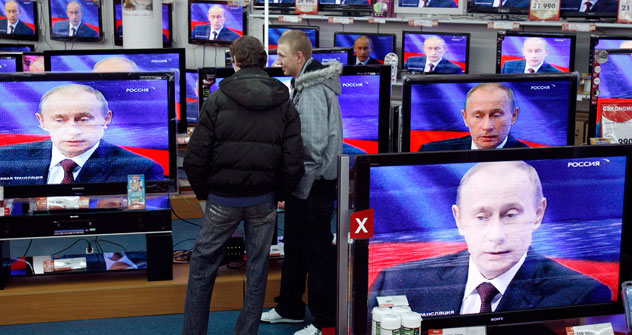 According to domestic Russian broadcasters, their programs are rebroadcast without authorization in the US.
Reuters / Vostock Photo
Class action lawsuit contends that U.S. companies illegally distribute Russian media content.
Major Russian TV channels including Channel One, STS, REN TV, TNT Comedy, TV Rain and Nostalgia filed a class action lawsuit in a New York court against U.S. rebroadcasting transmitters such as Infomir, Panorama TV, Goodzone TV and others.
According to domestic Russian broadcasters, these companies illegally distribute Russian channels' packages in the U.S. at a reduced price of $5-15, compared to the $30-50 package price offered by authorized partners.
Russian channels accuse the defendants of engaging in unauthorized retransmissions of television programs and the use of trademarks in the U.S. According to the complainants, the defendants "intercept" broadcasters' satellite signals and distribute them in the U.S. for a monthly fee, using the channels' trademarks in their advertising. They claim that this is a violation of the law.
As a result, the Russian channels are losing revenues from international distribution. No assessment of the extent of damage has been released, but it is noted that it exceeds $75,000.
Russian channels cooperate with local cable and satellite operators in the U.S. that include the international versions of the Russian-speaking channels in their paid packages. They include DirecTV, Comcast, Verizon, Time Warner Cable and Cablevision.
"Recently, OTT-operators (Ed.: over-the-top content system reliant that uses the internet for distribution) are actively developing on the U.S. market," an STS channel representative told Kommersant. "Many of them illegally distribute content without contracts with copyright holders, do not invest in infrastructure or ensure a high-quality broadcast signal. As a result, they are able to maintain significantly lower prices on Russian channel packages."
According to the STS representative, more than 30 percent of revenues from international distribution come from North America.
A full version of the article is available in Russian.
All rights reserved by Rossiyskaya Gazeta.