Western markets block Russian steel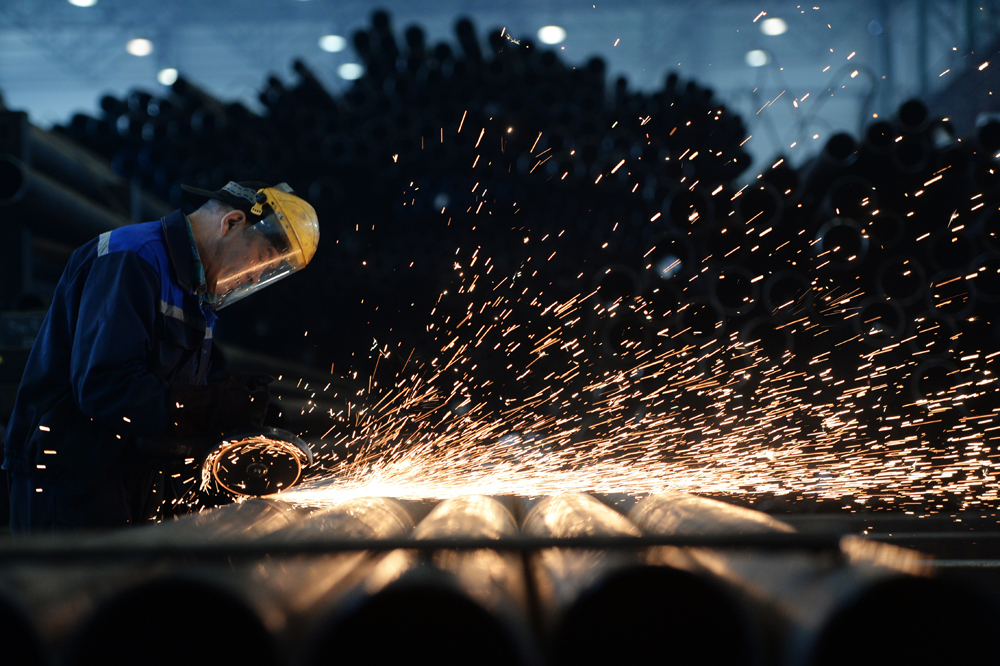 Russian steel producers contest the decisions made by the EU and the U.S.
Pavel Lisitsyn / RIA Novosti
The U.S. is following suit after the European Union introduced so-called anti-dumping duties on Russian steel, whose price has recently dropped by a substantial margin on the world market.
The U.S. is taking the EU's example by introducing anti-dumping duties on Russian cold-rolled steel. Besides Russia, the duties have also affected China, Brazil, India, Japan, South Korea and the UK, reports Bloomberg. In Europe the duties were only introduced against Russia and China.
The largest U.S.duty was placed on Chinese companies at a rate of 265.79 percent,followed by Japanese firms at 71.35 percent. The duty imposed on Russia is significantly less. A tax has been levied on Severstal at 12.62 percent, on Novolipetsk Steel at 16.89 percent and on other Russian producers at a rate of 14.76 percent.
In Europe the situation is somewhat different. The duty imposed on Russian steel companies is much higher than the corresponding one on Chinese firms. Novolipetsk Steel will have to pay the highest dutyat 26.2 percent, followed by Severstal at 25.4 percent. The duties on Chinese companies are imposed at a rate of 13.8 percent.
One of the main reasons why the EU and the U.S. have started fighting foreign companies' dumping policies at practically the same time is that over the last two years the dollar and the euro have gained substantially against the ruble, the yuan and other world currencies.
"American and European metal began losing out to competition," explains Daniil Kirikov, a managing partner at the Kirikov Group, a Moscow-based consulting firm.
Due to the devaluation of the ruble, there has been more export demand for Russian steel companies since 70-90 percent of their costs are calculated in rubles.
Russian steel producers contest the decisions made by the EU and the U.S. Severstal has stated that the EU's duties are a direct violation of WTO norms, arguing that they violate a series of articles in that organization's anti-dumping code.
First published in Russian in Vzglyad.
All rights reserved by Rossiyskaya Gazeta.