Russian banks look to attract Chinese investors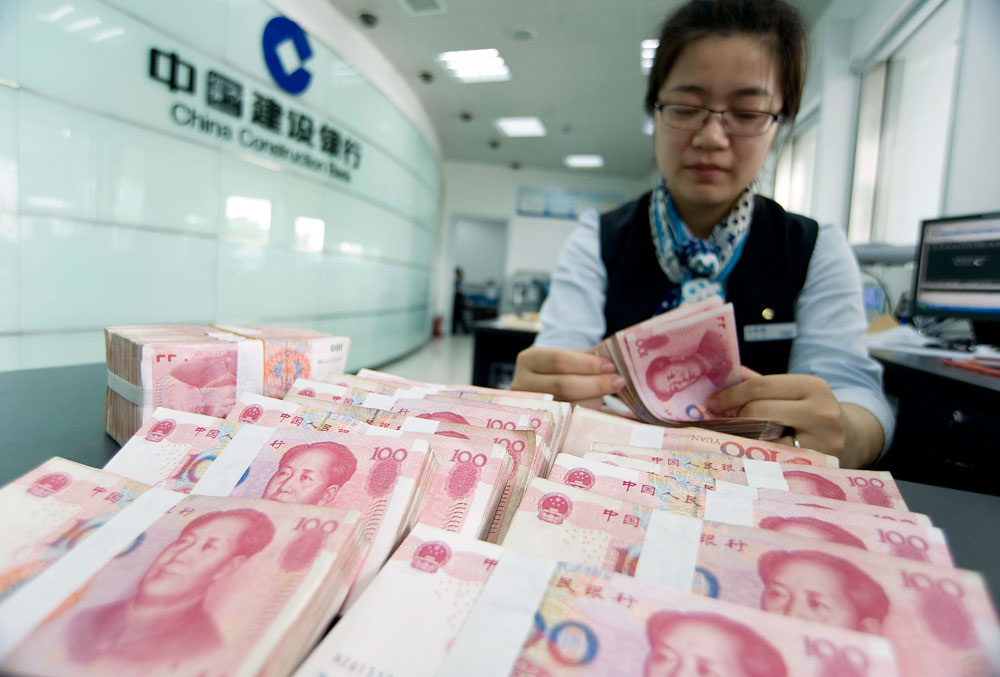 A clerk counts Chinese 100 yuan banknotes at a branch of China Construction Bank in Hai'an, Jiangsu province.
Reuters
The Central Bank of Russia will allow Russian banks to hold their capital reserves in Renminbi. According to experts, this will attract new Chinese banks to the Russian market.
A Central Bank of Russia source told RBC that the bank intends to encourage Chinese financial institutions to invest in Russian banks.
"The Central Bank's draft regulation, which will include the Yuan as a capital reserve currency for Russian banks, was approved at a board meeting," the source said. Now, the document is being reviewed by the Ministry of Justice.
The draft was prepared keeping in mind Russia and China's goal to abandon the use of the U.S. dollar as a currency for trade settlements, a market participant said.
Under current legislation, banks are allowed to hold their capital reserves in rubles and some foreign currencies, such as U.S. dollars, Euros, Swiss francs, pounds and yen.
Incentive to expand businesses
The potential law could attract Chinese lending institutions to set up base in Russia, Sergei Sanakoyev, president of the Sino-Russian analytical center said.
"I think we will also see the arrival of new Chinese banks into our market as early as this year," he said.
There are several Chinese banks currently operating in Russia, such as the Bank of China, the China Construction Bank and the Industrial and Commercial Bank of China. The largest of these is the ICBC Bank, which is ranked among the top 100 credit institutions in terms of assets. Its assets in Russia amounted to more than 74 billion rubles (Over $1 billion) as of Feb. 1.
A senior manager at a Chinese bank told RBC that he sees opportunities in Russia. He believes that Chinese banks would like to lend in Yuan rather than the ruble, which has been fluctuating over the last year and a half.
According to Sanakoyev, the possibility to attract funds in Yuan may be of interest to large Russian banks servicing foreign trade contracts with China.
"Customers of these banks may be interested in the extension of the scope of financial services with the use of the Yuan," he said.
This is an abridged version of an article, first published in Russian by RBC
All rights reserved by Rossiyskaya Gazeta.