6 features of Russian investment in Asia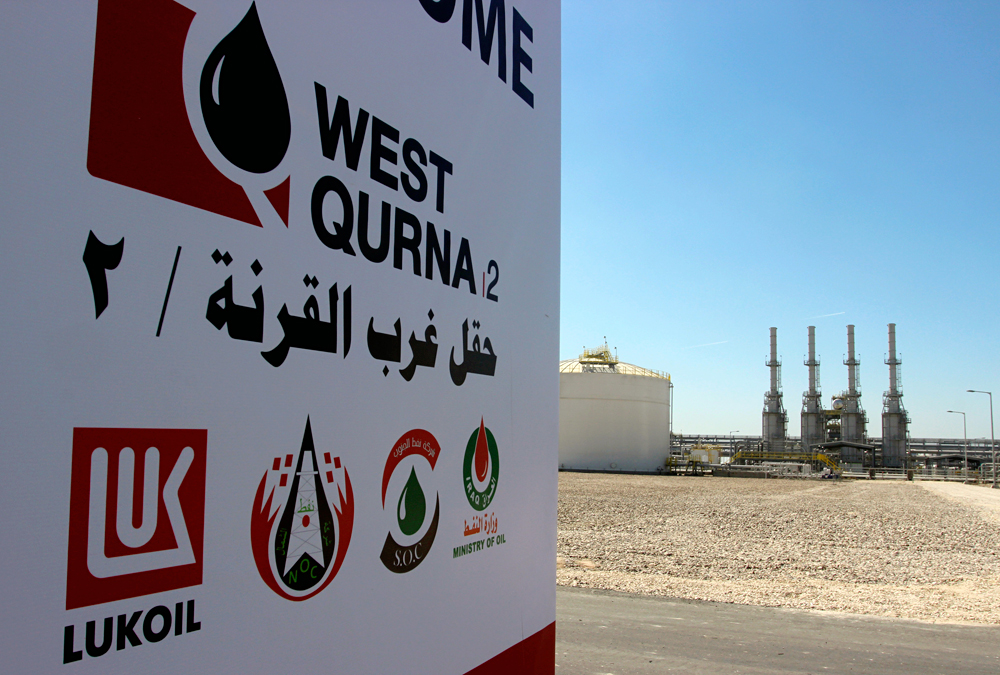 A Lukoil installation in West Qurna oilfield in Iraq's southern province of Basra.
Reuters
Despite the fact that Moscow declared its "turn towards Asia" in 2014, during the last year and a half, Russian companies have not been noticeably investing in the continent. Two analysts from the Eurasian Development Bank explain why.
Evgeny Vinokurov and Taras Tsukarev, analysts from the Center for Integration Research at the Eurasian Development Bank outlined the particularities of Russian investments in Asia.
According to their research, Russian companies are not investing as much as expected in countries with which Moscow is making great efforts to develop economic ties, such as China. They add that the oil and gas industry only accounts for 31 percent of all Russian foreign direct investment in Asia. Here are 6 interesting facts about Russian investment in the continent.
1. Ownership status
Vinokurov says that Russian companies are not investing in China. According to the latest data provided by the Russian Central Bank and the Eurasian Development Bank, in 2014 total Russian investments in China were close to zero. This is because Beijing allows foreign investments only through the creation of joint enterprises with Chinese co-ownership. But for Russian investors it is "more convenient to either fully own their foreign businesses or manage them."
2. Limited competitiveness
Moreover, the geography of Russian investments is reduced by the limited competitiveness of companies, which are only influential in three sectors globally, oil and gas (Gazprom, Rosneft, Lukoil, Zarubezhneft), ferrous and nonferrous metallurgy and telecommunications (VimpelCom with the Beeline brand and Sistema with the MTS brand).
Since industries where Russia is not competitive dominate South Korea and Japan's economies, and credit is cheaper for local companies than for their Russian counterparts, Russia does not invest in these two countries.
However, for the same exact reasons Russian capital is present in the telecommunication industry in India (Sistema), Pakistan (VimpelCom) and Bangladesh (VimpelCom), as well as in the banking sector in Turkey (Sberbank).
3. Soviet legacy
Russian investments are directed to countries with which intergovernmental relations were established back in the period of the Soviet Union. This includes India and Vietnam (in the latter the main investor is Zarubezhneft).
In Iraq and Bangladesh, two old allies of Moscow, the share of Russian capital is more than 20 percent of overall foreign capital. In contrast, Russian companies have still not made any significant investments in the Philippines and Thailand.
4. "Indirect" direct investments
Hong Kong and Singapore, Asia's financial centers, are not the final destinations for Russian investments but only convenient bases for investing in other countries of the region. This is expressed in the discrepancy in official statistics provided by the Russian Central Bank and the Eurasian Development Bank.
According to Russian Central Bank information, Russian investments in Singapore total $2.53 billion and $1.27 billion in Hong Kong, while the Eurasian Development Bank says there are practically no investments in these two cities.
The Central Bank's official statistics also "do not see" the volume of Russian investments in India and Pakistan, while the Development Bank points to $3.72 billion and $2.23 billion, respectively.
"National banks determine money flows in terms of the countries they come from. If the payment is made from the Virgin Islands, the Central Bank considers it belonging to the Virgin Islands, if it comes from Cyprus, it is Cypriot," says Vinokurov. "The European Development Bank, on the other hand, studies the original source, the financial statements of the companies. If a Russian company invests in Kazakhstan through the Netherlands, we consider the investments Russian."
5. Small volumes
Russia is a rather unnoticeable investor in Asia and its 'turn towards Asia' still has not led to a significant growth in investments. The analysts say that Russian companies want to first and foremost preserve what they already have.
6. Independence from politics
Despite the small volumes of investment, Russian companies are not fleeing countries with difficult political conditions, says Vinokurov.
The example of Ukraine, which large Russian companies did not abandon after the beginning of tensions between Kiev and Moscow, helps predict that Russian investments will not be removed from Turkey either. This is despite the fact that Moscow imposed sanctions on Ankara in response to the downing of a Su-24 aircraft.
Russian investments in the Turkey total $5.96 billion, according to the Eurasian Development Bank, and $6.78 billion according to the Russian Central Bank.
All rights reserved by Rossiyskaya Gazeta.