Mazda to start assembling its engines in Russia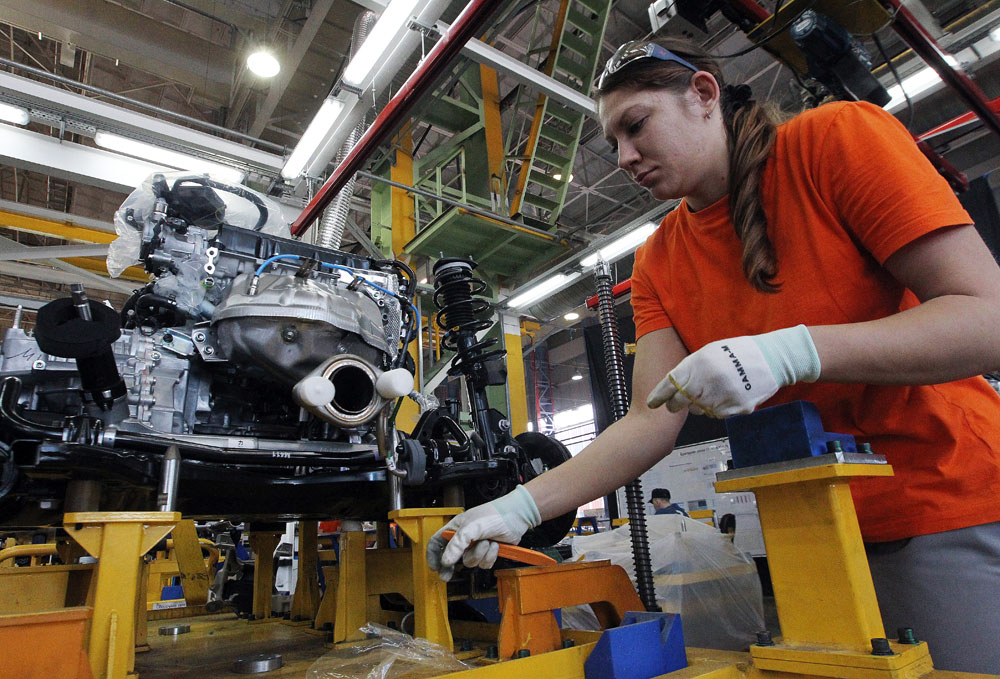 An employee works at the Mazda 6 automobile assembly line at Mazda Sollers Manufacturing Rus auto plant in Vladivostok.
Vitaliy Ankov / RIA Novosti
New plant will also make upgraded versions of Mazda6 and Mazda CX-5 models.
A contract with Mazda Sollers for the establishment of production in Vladivostok has been approved by the Russian Ministry of Industry and Trade.
It is expected that an investment contract will be signed in late April this year and will remain valid till 2023.
The plant will assemble engines as well as upgraded versions of the Mazda6 and Mazda CX-5 models. Total investment is estimated at about 2 billion rubles ($30 million).
"Under the contract, the car manufacturer shall build production facilities at its plant in Vladivostok. Mazda Sollers Manufacturing Rus will build new capacities for producing 50,000 engines a year, with an investment of 2 billion rubles. In addition, the company shall produce upgraded versions of the Mazda-6, Mazda CX-5 models as well as Mazda Sky Activ-G car engines. At least 609 jobs will be created as part of implementing this contract," reads the document.
Last year Mazda lost its customs duty reliefs for the Mazda6 and СX-5 models. That happened because the joint venture Mazda Sollers had failed to build the facilities necessary to establish local production in Russia in time, explained the Kommersant business daily.
Mazda Sollers had until May 2015 to launch an integrated production facility, with a localization share of 30 percent and an output of at least 25,000 vehicles a year.
In exchange, the company was allowed to import components paying customs duties of 0 to 5 percent (without duty relief, the figure is 15 percent). However, that agreement was suspended.
First published in Russian in RIA Novosti
Subscribe to get the hand picked best stories every week
All rights reserved by Rossiyskaya Gazeta.