Egypt and Turkey to stay closed to Russian airlines in 2016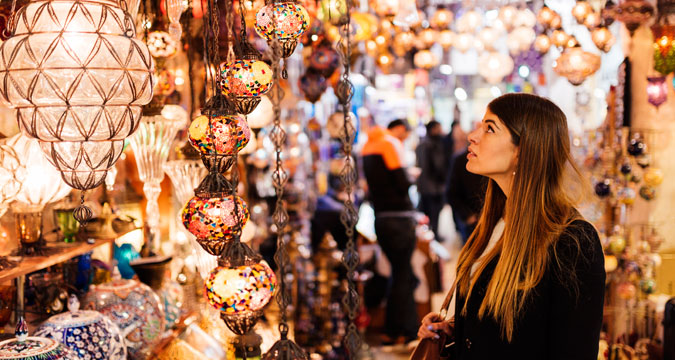 Young woman looking at lights on market stall, Istanbul, Turkey.
AFP/East News
Resumption of air traffic between the countries remains unclear.
Both Turkish and Egyptian air routes will remain closed to Russian airlines in 2016, Roman Skory, the deputy head of the Federal Tourism Agency announced on April 7, 2016 during a press conference.
"Turkey definitely will not be open (to air transportation from Russia) this year," Skory said. "And recent events in Egypt have shown that most likely Egypt will not open up either."
Skory said that Russia is not the only country reluctant to resume air traffic with Egypt.
"The United Kingdom and a number of European countries are in no rush to resume air transportation with Egypt," he said. "Safety is the number one issue."
Earlier several Russian officials had presumed the possibility of a quick resumption of flights, according to Kommersant.
Flights to Egypt have been suspended since the crash of the Airbus A321 of Kogalymavia airlines over the Sinai Peninsula on October 31, 2015. Flights between Russia and Turkey stopped after November 24, 2015 when a Russian Su-24 bomber was shot down by a Turkish aircraft in the Syrian province of Latakia on the border with Turkey.
Before the termination of air traffic, Turkey and Egypt were the two most popular foreign tourist destinations for Russian citizens. According to the Federal Agency for Tourism, during the first half of 2015 more than two million tourists from Russia visited the two countries accounting for 38 percent of all Russian tourism abroad during this period.
A full version is available in Russian.
All rights reserved by Rossiyskaya Gazeta.