Diamonds set to dazzle investors on Moscow's stock exchange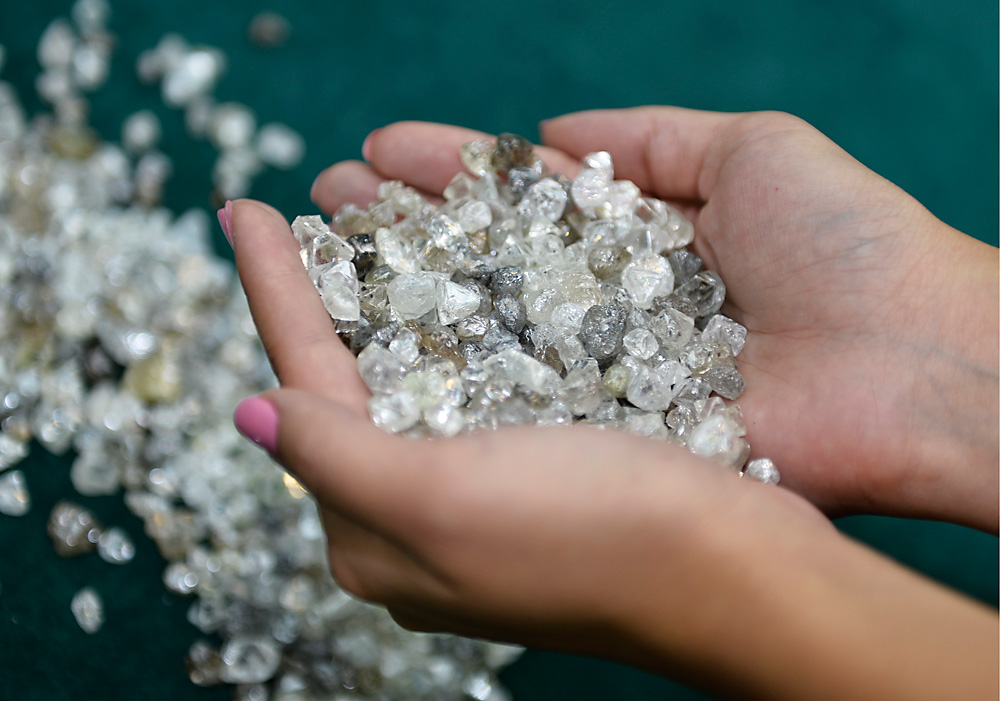 ALROSA plans to establish trading in investment diamonds and futures.
Yuri Smityuk/TASS
The Moscow Exchange is set to start trading in diamonds. The precious stones will be traded like oil: through futures contracts.
Russia's biggest diamond company, ALROSA, and the Moscow Exchange are developing a project to establish trading in investment diamonds and futures (a form of contract that sets the timeframe and price for selling a commodity).
The head of the Moscow Exchange commodities department, Mikhail Orlenko, believes that the project may be of interest both to private investors, who will get a new investment instrument, and to jewelers.
Diamonds are more stable
The plan is to trade in standard diamonds, weighing 0.5 and 1 carats.
Alexander Tikhomirov, deputy head of the ALROSA department for client policy and marketing, explains that a diamond weighing 1 carat costs about $8,000, while a 0.5-carat stone will fetch about $2,500.
Futures will be linked to 1/100 of a diamond, meaning a futures contract will cost approximately $80 and $25, depending on the size of the stone.
According to Daniil Kubsky, head of the exports department at the Israeli diamond producer David Levy Polished Diamonds, prices for the stones are more stable than prices of precious metals: Their value fluctuates by about 5 percent a year.
Only rare stones, e.g. blue diamonds, are subjected to sharp fluctuations in prices. Five years ago, a large blue diamond weighing about 10 carats was sold at about $1.5 million per carat, whereas in 2015, the price shot up to $4 million per carat.
Existing diamond trading platforms
The best-known trading platforms for diamonds are the Israel Diamond Exchange, the Antwerp Diamond Bourse and the Bharat Diamond Bourse in Mumbai. In effect, these are large markets where jewelers can buy diamonds.
In addition, there are also electronic platforms. According to the managing director of Diamond Trade Rus, Maxim Budyak, the two biggest are IDEX (it has a diamond inventory of 0.7 million pieces worth $5 billion) and Rapnet (1.16 million diamonds worth $8 billion).
Based on article from RBK Daily.
Subscribe to get the hand picked best stories every week
All rights reserved by Rossiyskaya Gazeta.