What Rosneft hopes to achieve in Indonesia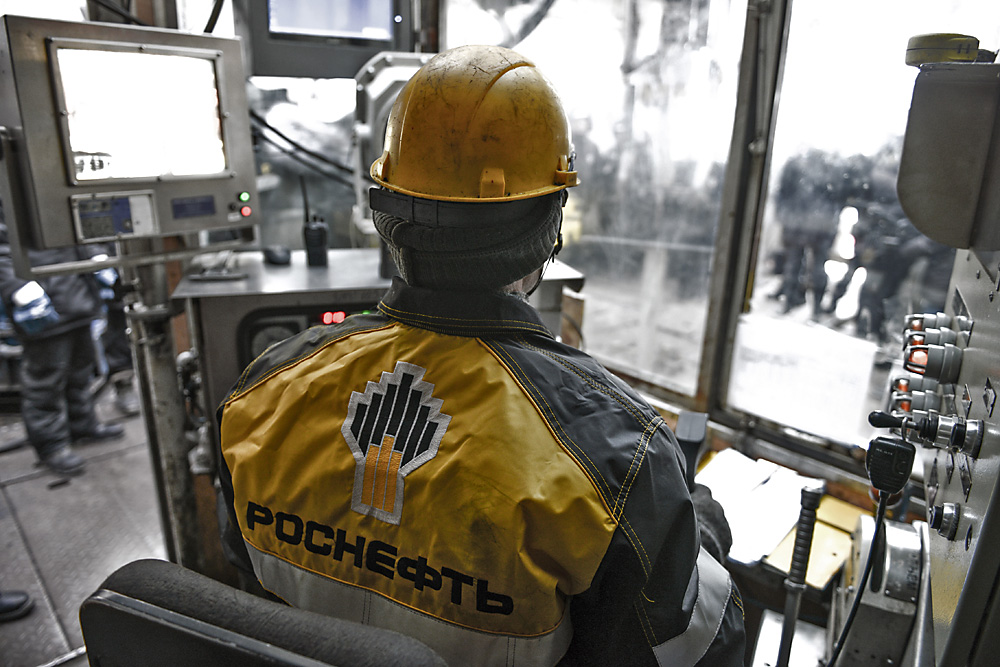 An employee works at the Rosneft Tagul production area, Krasnoyarsk region.
Stanislav Lazesov/Kommersant
Rosneft, which will develop Pertamina's refinery in Tuban, is inviting Indonesian companies to invest in oil exploration projects in Russia. An analyst says the overtures to Indonesia are a tactic to push Indian companies to accelerate negotiations for projects in Eastern Siberia.
During a visit to Jakarta on April 27 Rosneft President Igor Sechin invited Indonesian state-owned company Pertamina to participate in oil exploration projects in Russia.
The Russian oil giant was recently chosen as the preferred bidder to develop Pertamina's oil refinery in Tuban, East Java. The $12 billion refinery will have a capacity of 15 million tons per year.
Rosneft emerged as the preferred bidder for Tuban after beating bids from Saudi Aramco, Sinopec and Nippon Oil.
In Indonesia, domestic consumption of oil products is twice the country's own production (about 41 million tons in 2015). Jakarta imports oil products from South Korea and Singapore. When the Tuban refinery is ready, "it will increase the economic efficiency of oil refining in Indonesia," Rosneft said in a press note.
Asian business model
Rosneft has a unique business model for its Asian partners.
The scheme of 'supplying oil in exchange for a presence in the local market' is already in place in China, while Indian companies are open to a similar arrangement.
In 2013, Rosneft and CNPC signed a $270 billion contract for the supply of 360 million tons of Russian oil to China over 25 years. The contract also called for Rosneft to build a refinery in Tianjin.
Rosneft wants a 49 percent stake in Essar Oil Limited, which owns a refinery in India with a capacity of 20 million tons a year. The Russian company would like to use the refinery for its oil products in India.
Leverage with India
Over the last two years, Rosneft has been looking for a partner for its projects in Eastern Siberia. When Chinese companies showed little interest, Rosneft began active negotiations with Indian companies. Several deals for the participation of ONGC, Oil India and Indian Oil Corporation in Siberian oil projects are being negotiated.
Rosneft would like to make overtures to Indonesian companies to push Indian companies to accelerate negotiations for Siberian projects, says Valery Nesterov of Sberbank Investment Research. According to him, state-owned companies need investment from India and China to develop the Yurubcheno-Tokhomskoye and Vankor oilfield cluster, as well as several other fields.
First published in Russian by Kommersant
Partner generated content
All rights reserved by Rossiyskaya Gazeta.