Gasoline consumption in Russia falls for first time in 15 years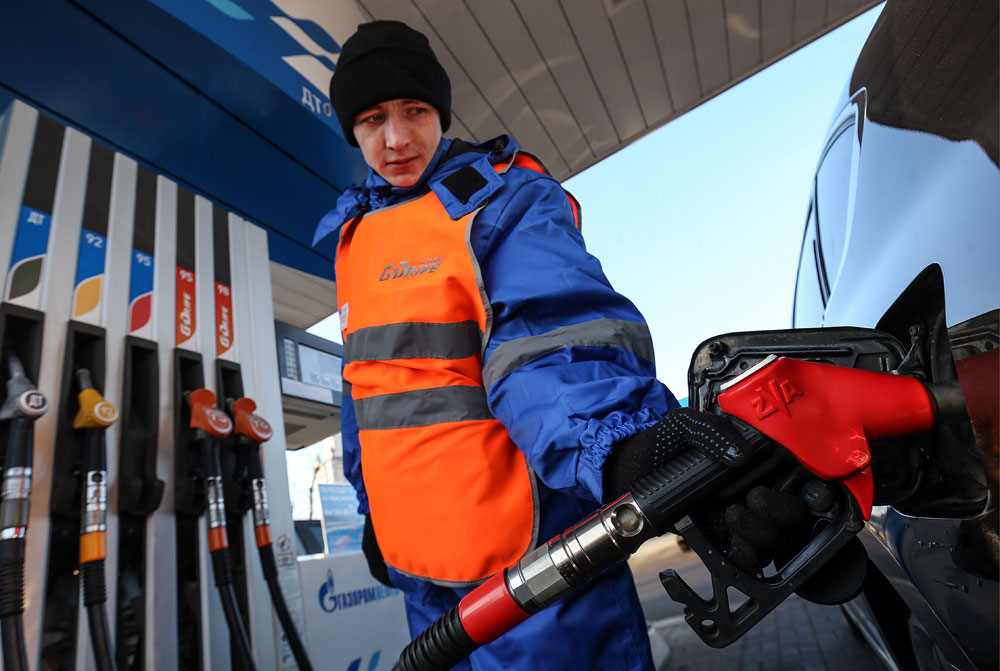 Decrease predicted to be even greater in 2016-2017 due to economic crisis.
Vyacheslav Prokofyev / TASS
A new study shows that the amount of fuel sold at the pump was down by 1.3 percent in 2015, with the decrease predicted to be even greater in 2016-2017 due to the economic crisis.
In 2015, for the first time in 15 years, gasoline consumption in Russia has decreased, according to a study by Vygon Consulting. The reduction is equal to 1.3 percent, down to the level of 35.4 million tons.
In 2016-2017 the decrease will be even stronger because of the drop in sales of cars and the lack of "optimistic economic expectations," the report said, predicting a fall of 3.9 percent. The demand for gasoline could thus fall to 34 million tons in 2016, and to 32.7 million tons in 2017.
Car sales have continued to fall in Russia since the beginning of 2015. According to data from PricewaterhouseCoopers, only 1.3 million new cars were sold in Russia in 2015, which is 45 percent less than the year before.
PwC analysts predict that car sales will fall by another 15 percent in 2016, to 1.1 million vehicles (baseline scenario), or at least by 7.7 percent, to 1.2 million units (optimistic scenario). However, in 2017 they expect growth recovery to 1.4 million and 1.5 million new vehicles respectively.
The average price for gasoline in Moscow now stands at 35 rubles ($0.54). In 2015 it should have been possible for the Russian consumer to pay 30 percent less for gasoline due to the decline in oil prices on world markets, according to Vygon Consulting experts.
However, due to lower export taxes and the devaluation of the ruble, prices at petrol stations continued to grow despite the weak domestic demand, they said.
All rights reserved by Rossiyskaya Gazeta.