Chelsea owner Roman Abramovich with son Arkadiy after the Barclays Premier League match at Stamford Bridge, London.
PA Images/TASS
The sons of Russian tycoon Roman Abramovich and Prosecutor-General Yury Chaika have set up vegetable companies. Spurred by sanctions and the drive for import substitution, the agricultural sector is busy attracting investment.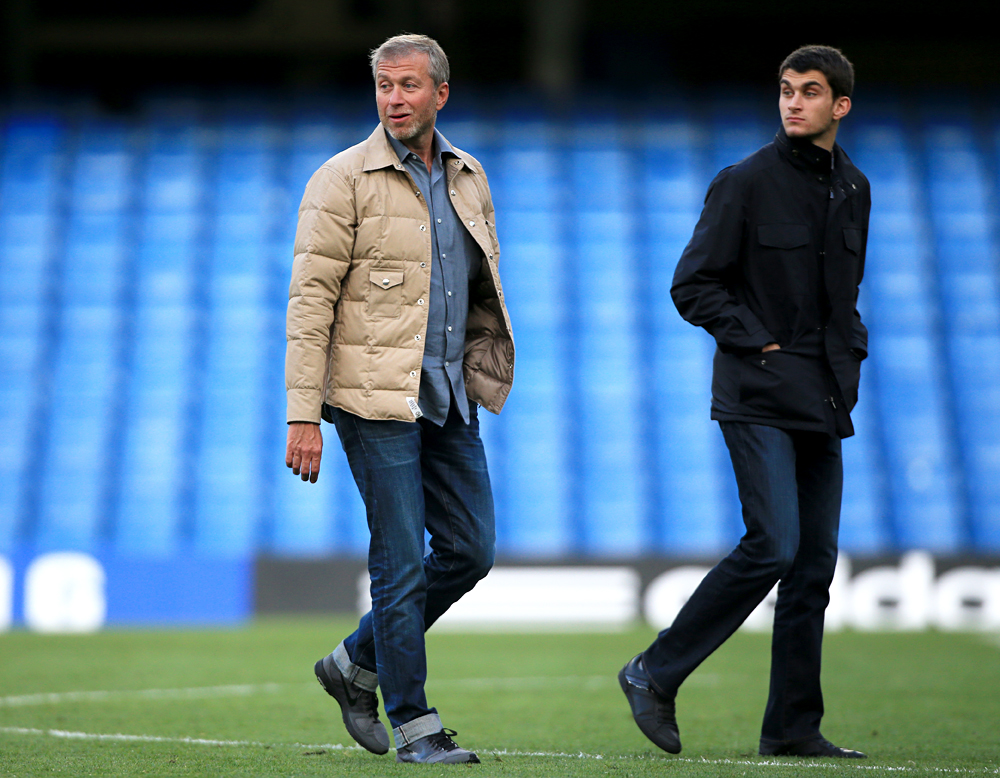 Chelsea owner Roman Abramovich with son Arkadiy after the Barclays Premier League match at Stamford Bridge, London. Source: PA Images/TASS
With the Russian embargo on EU food imports still in place and the sanctions war between Moscow and the West showing no sign of abating, some potentially important changes are taking place in Russia's languishing agricultural sector, with the families and children of a number of Russia's wealthiest and most influential figures moving to invest in farming.
Son of tycoon Roman Abramovich (net worth $7.6 billion, No 13 on Forbes' Russia list), Arkady, 22, has decided to grow tomatoes and cucumbers in the Belgorod Region, on the border with Ukraine (450 miles south of Moscow).
In late 2015 he set up a company called Greenhouse, which specializes in vegetable farming. The amount of investment or parameters of the project have not yet been disclosed. This is not Abramovich Jr.'s first attempt at trying his hand in the cucumber business.
Earlier, the authorities of the Rostov Region (650 miles south of Moscow) announced that Arkady Abramovich intended to build 200 hectares of greenhouses in their region.
Investment in the project was estimated at an average of 200-250 million rubles ($3-4 million) per hectare, says expert Vladislav Glinberg, the main owner of City-Capital, a company involved in the greenhouse business. This means the total investment may amount to 40-50 billion rubles ($600-770 million).
The project is still being discussed with the investor, a source at the Rostov Region administration told the RBK news agency. According to him, "nothing has been cancelled but no letter of intent has been signed yet."
Vegetables on the menu for prosecutor's son
Russian Prosecutor-General Yury Chaika's youngest son Igor has also decided to invest in the agricultural sector. In March 2016 he set up a company called Agro-Region, which will specialize in vegetable farming.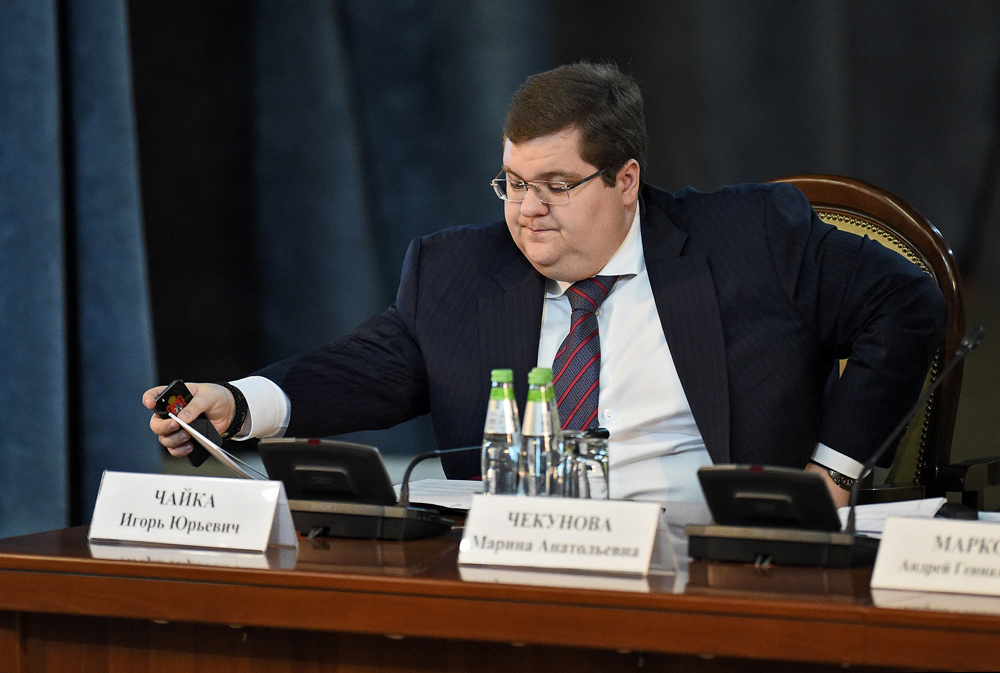 Igor Chaika. Source: Kommersant
The 28-year-old businessman's plans do not stop at growing tomatoes. Judging by the company description in the single state register of legal entities, Igor Chaika intends to set up a full-cycle business. In other words, his company will not only be growing vegetables but will also be engaged in wholesale distribution and processing.
Agriculture minister reinvents himself as livestock farmer
Russian Agriculture Minister Alexander Tkachev's family is also launching a new project, the RBK business daily reports. The family owns the Agroholding company, which plans to build a 1.9-billion-ruble ($29.2-million) dairy farm in the Rostov Region housing a herd of 2,800 head.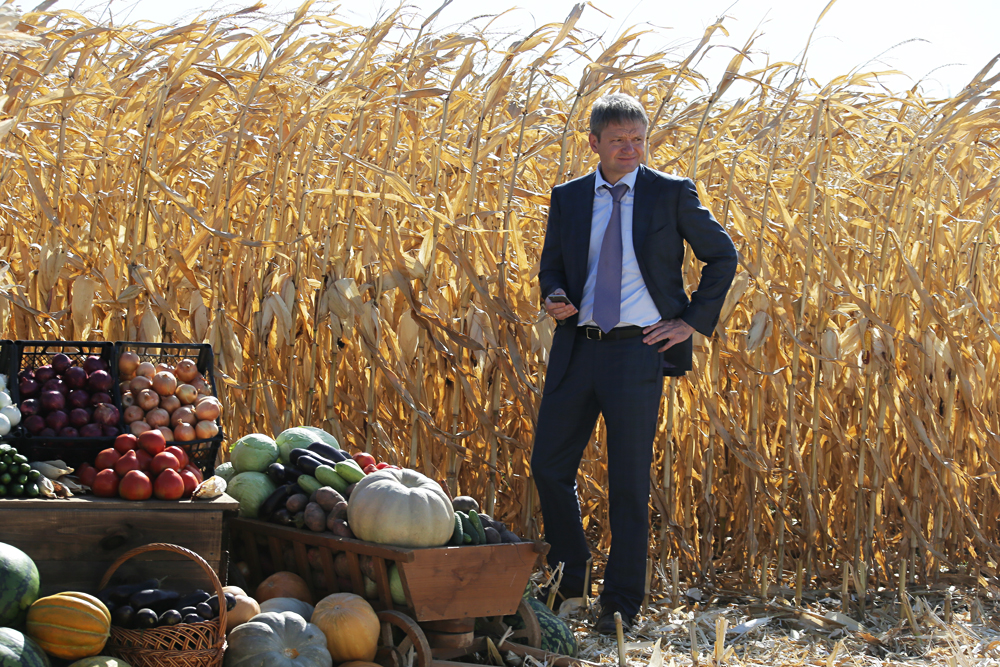 Agriculture Minister Alexander Tkachev. Source: Mikhail Metzel/TASS
Over five years, the company plans to nearly double its production. As the first phase of the project, the investor plans to start constructing a farm for 1,200 head of cattle as early as this year.
"This is the biggest dairy farming project in the region," Rostov Region deputy governor Vyacheslav Vasilenko said at a meeting with journalists on April 7, 2016.
In 2015, Agroholding joined the list of Russia's top 10 owners of agricultural land compiled by the BEFL consulting agency. In BEFL estimates, the holding company owns 456,000 hectares of land.
Tobaсco tycoon turns to apples
The founder of the Megapolis tobacco distributor, Sergei Katsiev (net worth $950 million, No 83 on the Forbes Russia list), has decided to diversify into apple farming and in early 2016 purchased 100 percent of the Kazachy Khutor company in North Ossetia (a North Caucasus republic 1,000 miles south of Moscow).
The company is planning to plant a gigantic apple orchard on a territory of 600 hectares, Russian business daily Vedomosti reports.
"The project is planned to be implemented over a period of three years. It involves the use of super-intensive technologies, hail protection, drip irrigation, etc.," Alan Makiev from the North Ossetia agriculture ministry told Vedomosti.
He added that the investor was financing the project with his own funds, with the first harvest expected as early as the fall of 2016.The managing director of the Steppe agricultural holding company, Konstantin Averin, estimates investment in a project like this at about 4.2 billion rubles ($64.4 million).
Based on material from the RBK and Vedomosti business newspapers.
Subscribe to get the hand picked best stories every week
All rights reserved by Rossiyskaya Gazeta.