The average salary in Russia is now lower than in China and Poland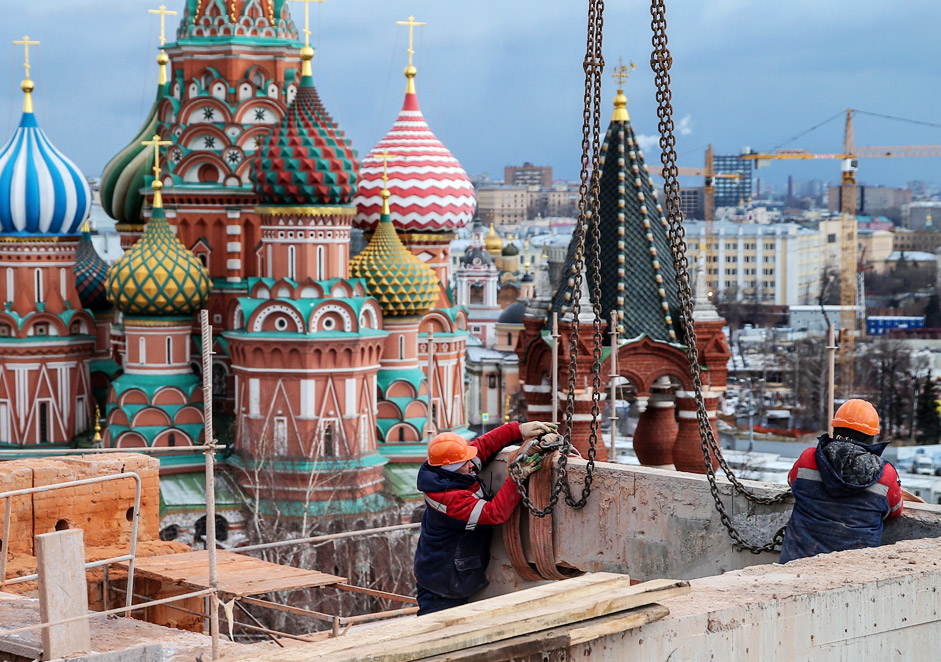 Workers seen during a demolition of a building nearby the Moscow Kremlin.
Valery Sharifulin/TASS
The decrease in the average wage has allowed an increase in exports.
The average wage in Russia fell below $450 per month, Mikhail Matovnikov, the chief analyst of Russia's largest bank, Sberbank, told journalists during a business meeting on May 19. This makes labor costs in the country cheaper than in China.
The average monthly salary in Russia is $433, which is less than in Serbia, Romania, China or Poland, Matovnikov said.
Among such examples are the Candy Kirov plant, which now ships home appliances to Europe, Australia and Japan, and the Hyundai factory in St. Petersburg, which has begun producing cars for the Egyptian market.
Based on a text published on the Rosbalt website
All rights reserved by Rossiyskaya Gazeta.