Do it on your own, kids: Russian oligarchs won't leave fortunes to children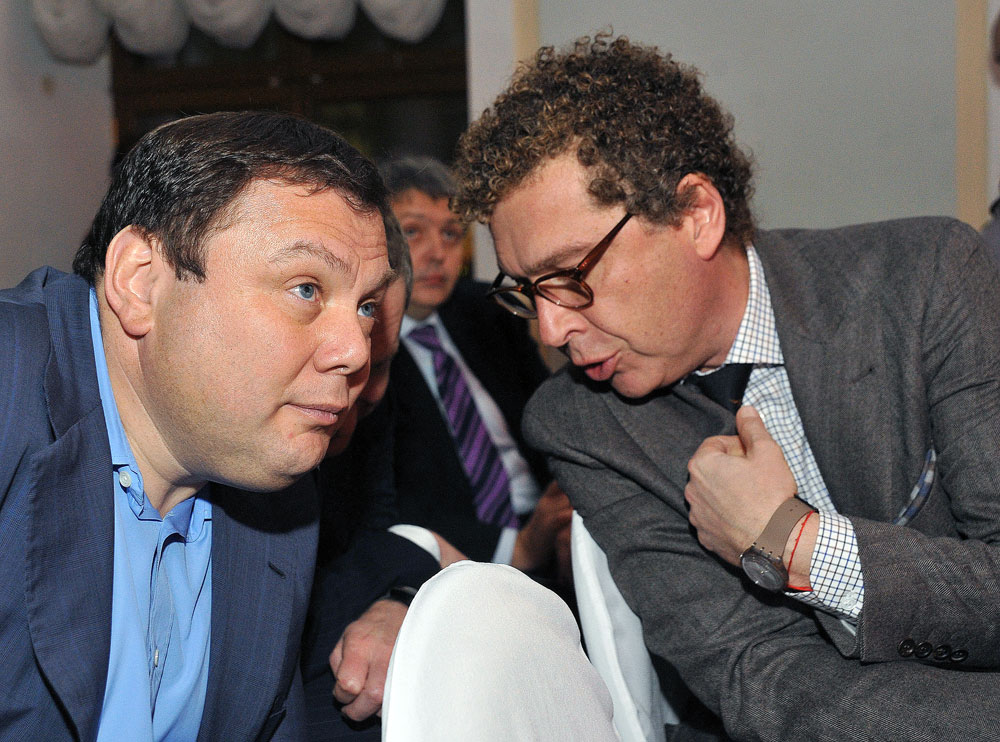 Businessmen Mikhail Fridman (left) and Alexander Mamut.
Kommersant
Mikhail Fridman and Alexander Mamut have announced that, although they wish their children all the best, they will not make them heirs to their businesses. Their resources will mostly go towards charity work.
Russian billionaires Mikhail Fridman (who, according to Forbes, is worth $13.3 billion) and Alexander Mamut ($2.4 billion) have decided not to leave their fortunes to their children.
Fridman, co-owner of Russia's largest investment consortium Alpha Group, announced his decision during the session of the Forbes Club on May 19.
"I do not like making such public comments but I can say that I've decided that my assets will go towards charity," Fridman replied to a question from the audience. The billionaire also does not intend to have his children participate in Alpha Group, reports Russian Forbes.
Meanwhile, media magnate and large portfolio investor Alexander Mamut has made the same decision. The entrepreneur communicated his views in an article he wrote for Forbes, published on May 20.
Don't be a businessman
Fridman explained that he hopes his children will achieve professional success on their own. He also added that he does not want his children to become objects for people with dishonest intentions.
In turn, Mamut will give his children "not money, but something very different."
"Finding your own way, achieving success autonomously – this, perhaps, is the meaning of life. And this success is not necessarily linked to business or money. You can be a good musician, athlete, researcher or engineer," wrote the media magnate. In his opinion, being a businessman is "definitely not the best profession."
Other examples
The RBK business daily writes that earlier another name on the Forbes list also talked about his plans to direct all his wealth towards charity: Vladimir Potanin (whose worth is $12.1 billion), the general director of Norilsk Nickel, the world's largest nickel producer.
Explaining his decision, Potanin said that his capital should go towards the benefit of society and serve social purposes.
Microsoft founder Bill Gates and the world's most successful investor Warren Buffet have also bequeathed a big portion of their fortunes to charity foundations.
According to the Skolkovo Wealth Transformation Center, just 48 percent of Russian businessmen will leave their estates to their children – 36 percent of whom will inherit large portions and 13 percent a smaller part.
Subscribe to get the hand picked best stories every week
All rights reserved by Rossiyskaya Gazeta.