Crimea stops using European communications equipment over sanctions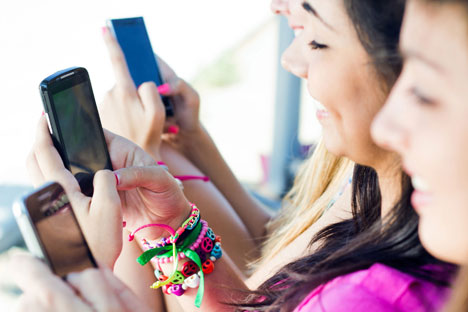 Russen kommunizieren digital weit mehr als die Deutschen, schreibt Adele. Foto: PhotoXPress
Sanctions see disputed peninsula adopt Chinese technology instead
Western sanctions have forced Crimea to abandon the use of European communications equipment for Chinese.
The news was announced by Deputy Prime Minister of the government of the autonomous republic, Minister of Information and Communication Dmitry Polonsky on May 31.
"It has been a forced decision, and we are switching all our systems to the equipment of the producers who treat Crimea and the Russian Federation in an appropriate way – mainly this is Chinese producers, in particular the Huawei Company," said Polonsky.
He added that in view of Western sanctions, Crimean mobile network operators had abandoned the use of equipment from Alcatel and Ericsson.
It was previously reported, that in the middle of June Crimea will have a new mobile operator called KTK Telecom, which will provide services under the brand name Volna Mobile.
First published in Russian in Gazeta.ru
All rights reserved by Rossiyskaya Gazeta.