Demand for medicine falls in Russia for first time in 8 years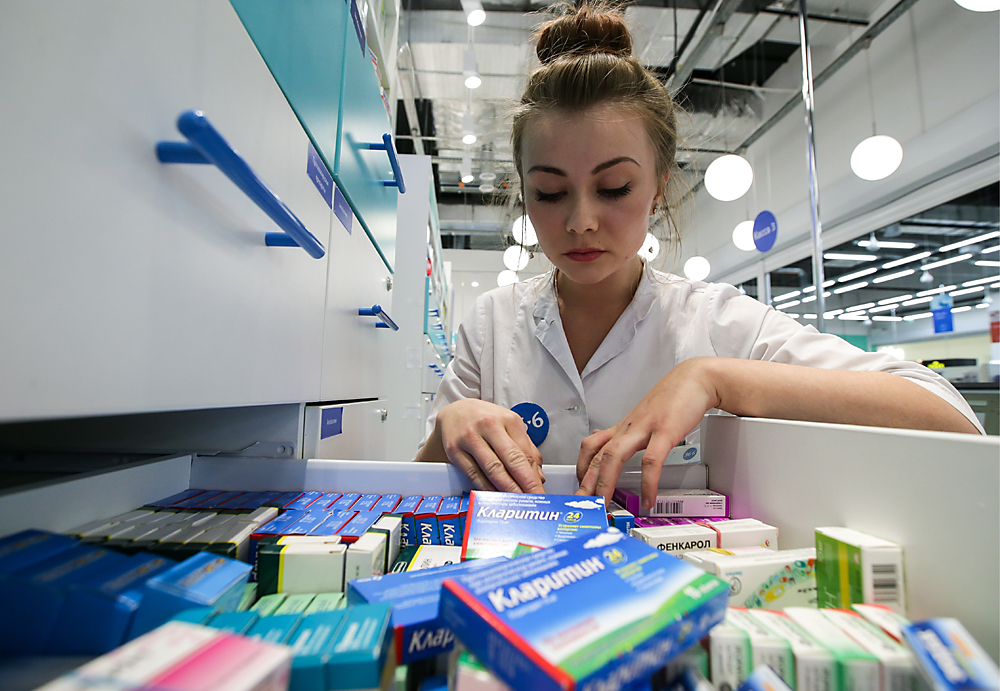 Sales of medicine have fallen for the second quarter in a row.
Artyom Geodakyan/TASS
Low incomes and economic crisis to blame, say observers.
For the first time since 2008 the medicine market in Russia has declined by 10 percent in the first quarter. Experts say that the main reasons are low incomes and the ongoing economic crisis.
Citing information provided by the DSM Group, the Vedomosti business newspaper reports that in the January-March 2016 period sales in final consumption prices were 90 percent of the equivalent period in 2015. This is the most significant fall in the last eight years.
In quantitative terms the market has been in decline for the last several years, with the exception of the first quarter of 2015 when Russians stocked up on medicine after the devaluation of the ruble. In the first quarter of 2016 the medicine market fell by 14 percent in quantitative terms (1.18 billion packages).
Sales of medicine have fallen for the second quarter in a row: in the fourth quarter of 2015 by 9 percent in monetary value and by 17 percent in terms of packages. In 2015 the market grew by a total of 8.2 percent in rubles and declined by 4.4 percent in terms of packages.
Analysts explain that the market's decline is related to the long economic crisis in Russia: Real incomes are falling while medicine prices are growing. They also believe that this situation will lead to an increase in the market for the state segment, with its cheaper equivalents.
Subscribe to get the hand picked best stories every week
All rights reserved by Rossiyskaya Gazeta.