Foreign investment in Russia doubles despite sanctions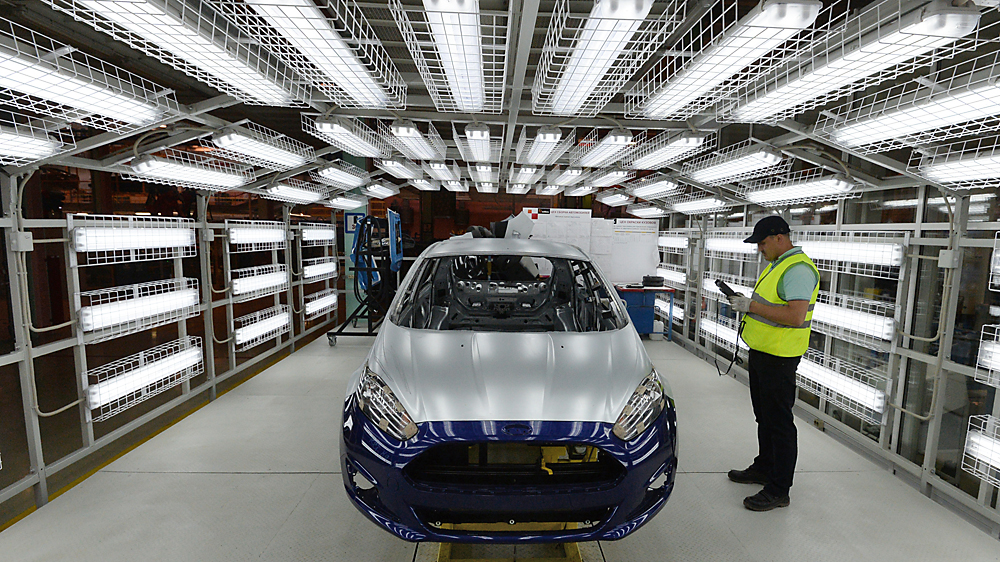 Naberezhnye Chelny. A car-testing line at the Ford Sollers automotive plant which has started assembling Ford Fiesta cars.
Maksim Bogodvid/RIA Novosti
West Europeans lead international investors who seek opportunity in Russia's manufacturing sector.
Russia's manufacturing sector attracted most of the foreign direct investment in the country in 2015, boosting the number of projects with full or partial foreign ownership to a record level.
Ernst & Young, the international auditing firm, reported in its European Attractiveness Survey that 201 new projects were launched with the participation of foreign investors. The results of the survey were announced June 16 at the St. Petersburg International Economic Forum.
Western Europe accounted for half of all foreign investment in Russia in 2015, posting growth of 77% despite international tensions and sanctions. However, the more than 13,000 jobs created last year with the help of foreign investors still fell short of the 18,000 jobs created in 2014.
Overall, the total number of foreign investment projects in Russia nearly doubled in 2015. Manufacturing led the way with 171 new projects, an 80% increase over 2014. However, there was a substantial drop in the amount of investments into Russia's transportation, communication, retail, and hospitality industries.
Germany quadrupled direct investments in 2015, which shows the appeal of the Russian market at a time when the country's assets have depreciated in half due to the ruble devaluation, reported RBC. Many German manufacturing firms began moving production to Russia about three years ago when investment plans for 2015 were devised in the hopes of exporting from Russia to other markets.
Subscribe to get the hand picked best stories every week
All rights reserved by Rossiyskaya Gazeta.