Siberia's 'bikini ski resort' to get $130 million for development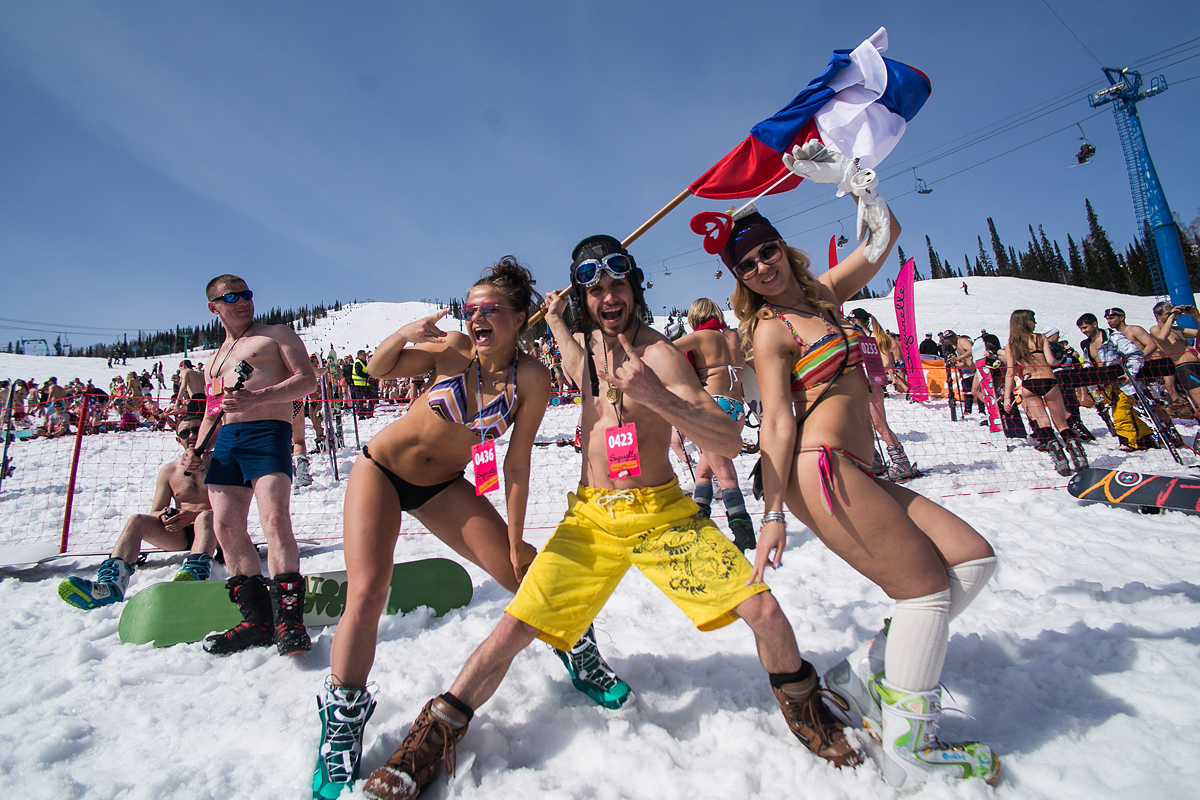 Sheregesh is a huge ski region, which sprang up in the Kemerovo region in just 15 years.
TASS
Sheregesh will become a world-class resort by 2021 following large-scale renovation of the complex's tourist and transport infrastructure, with the project organizers hoping to attract 1.5 million visitors annually when the work is complete.
Russia's most popular ski resort Sheregesh, renowned for its mass bikini skiing events, is set to receive $130 million in investment to turn it into an all-year resort, reports the Siberian Times.
The project for the renovation of the tourist and transport infrastructure of the resort in the Kemerovo Region (2,400 miles east of Moscow) was presented at the 2016 St. Petersburg International Economic Forum in mid-June.
The administration of the Kemerovo Region and the Federal Center of Project Finance are working to attract anchor investors for the initiative.
The creators of the project want to make Sheregesh popular among tourists all year round and bring the level of service up to global standards. High season at the resort high season lasts from October till May, but the complex is currently only 30 percent full in summer.
"Today private individuals are investing more money in Sheregesh than anchor investors who promise a lot but do little and take a long time," said Vyacheslav Anisimov, head of the Sheregesh Tourism Center.
According to Anisimov, for a long time the resort was pushed into the shade as the state focused its efforts on the 2014 Winter Olympics in Sochi (1,000 miles south of Moscow). Officially, investment in the Krasnaya Polyana Olympic ski cluster and the accompanying rail link totaled $23 billion.
According to the organizers, 1 million tourists visit Sheregesh every year. The majority of them are Russians but there have also been tourists from Germany, Spain, Venezuela and Lithuania.
When the renovation of the cluster is complete in 2021, the authors of the project hope to attract about 1.5 million people per year.
Subscribe to get the hand picked best stories every week
All rights reserved by Rossiyskaya Gazeta.