Auf Wiedersehen: Eurowings leaves Russia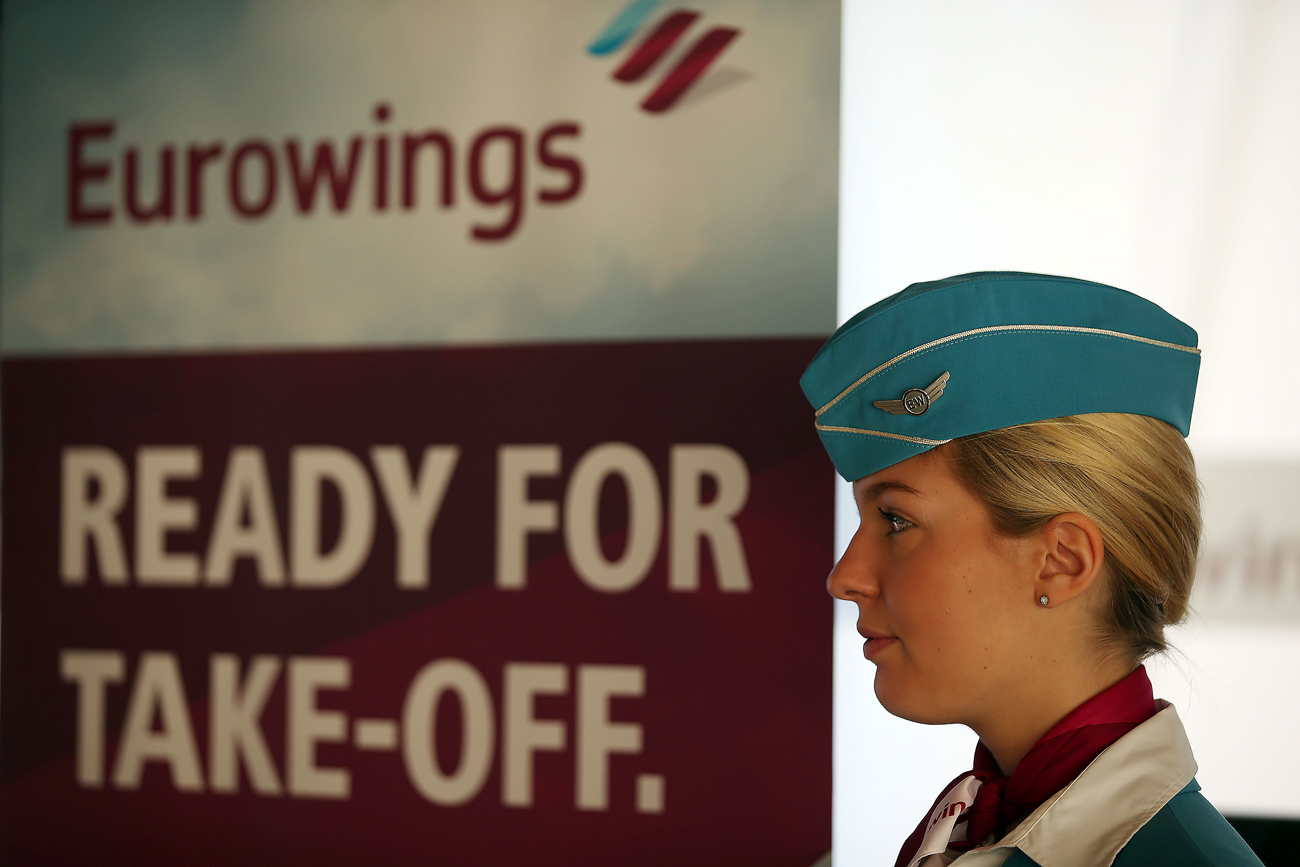 The Eurowings company cites lack of demand as the reason for the decision.
DPA/Vostock-photo
German low-cost carrier will stop its flights to Russia in Nov. Airline experts say the decision is based on the company's internal calculations and a lack of demand from Russian travelers.
German low-cost carrier Eurowings will stop its Berlin-Moscow flight in Nov., according to Russian business daily Kommersant (in Russian). The company cites lack of demand as the reason for the decision. A company spokesman quoted by Kommersant said that the Moscow flight "did not meet the company's expectations." Eurowings has yet to announce how it will compensate passengers holding tickets for the flight after Nov.
Foreign airlines began leaving the Russian market en mass following the devaluation of the ruble in 2015. Low-cost carriers Air Berlin, Norwegian Air Shuttle and Easy Jet shut down their Russian routes altogether while larger airlines, including Lufthansa, Niki, El Al and SAS reduced the volume of flights to Russia.
Experts believe that Eurowings' decision to stop its Moscow flight is driven by different concerns, however. "In the last year and a half, the demand for flights to Germany has declined substantially," said Philipp Brinkmann, general director of the Tripsta online travel agency.
Germany was the most popular destination for Russian tourists in 2014, but in 2015, it dropped to second place, after Spain. "It is possible that Eurowings does not expect many seats to be filled in the autumn-winter season and therefore has now decided to stop its flights to Russia," Brinkmann said.
Andrei Kramarenko, an expert at the Center for Transportation Policy Studies at the Higher School of Economics in Moscow, also does not connect the Eurowings decision to the mass departures of a year ago, suggesting instead that the decision was based on internal calculations. "Eurowings just preferred to use its fleet for more advantageous destinations," Kramarenko said. He added that the company might renew its flights to Russia next summer.
U.S. major Delta airlines also dropped its New York-Moscow flight in Oct. 2015, only to bring it back for the 2016 summer season.
Eurowings, which is a daughter company of Lufthansa Group, began regular flights between Moscow and Berlin six times a week in Oct. 2015. The low cost airline entered the Russian market after another German airline, Air Berlin, announced the cancellation of its flights to Russia.
Subscribe to get the hand picked best stories every week
All rights reserved by Rossiyskaya Gazeta.