Avtovaz presents 6 concepts cars at Moscow International Automobile Salon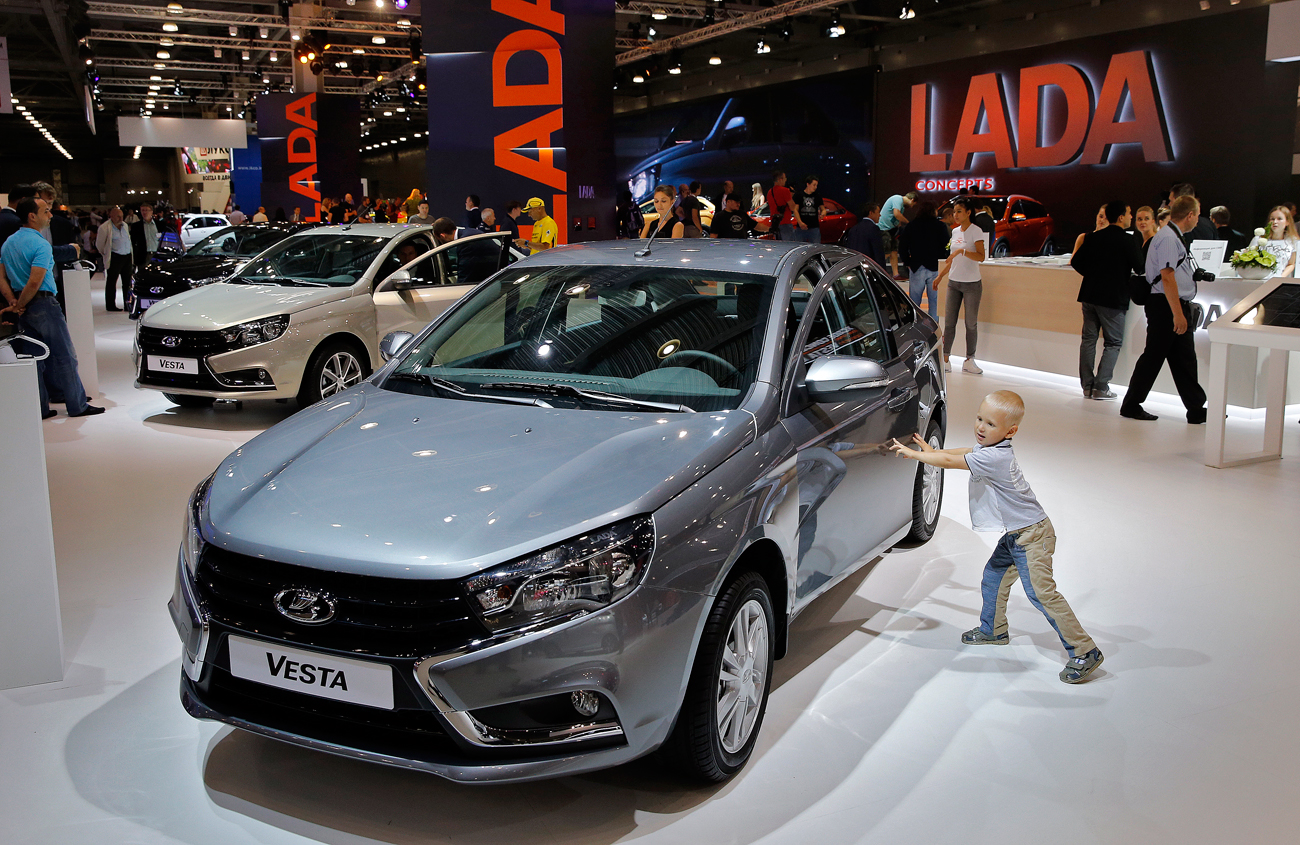 A boy closes the driver's door of a Russian Lada company 'Vesta' model during the Moscow International Auto Show – MIAS (2016) in Moscow, Russia.
EPA / Vostock-photo
The car maker also showcases sport-versions of Vesta and X-Ray models
Russia's largest car maker Avtovaz has presented six new concept cars including new Lada X-Code model at the Moscow International Automobile Salon.
This was stated by Avtovaz President Nicolas Moore and Lada designer Steve Mattin.
Lada X-Sode Concept is a car that is designed to demonstrate the possible development of a lineup Lada and show a new design concept.
The car was presented at the stand in a bright lime green with a white roof. In design it was close to currently produced X-Ray and Vesta cars.
"The concept car provides a number of potential solutions, including the use of turbo and all-wheel drive transmission and Lada Connect telematic platform that allows you to control vehicle systems via smartphone, and in the future use of the car cloud services," the company said. Avtovaz presented new concepts of cross-version Vesta and X-Ray cars, as well as the version of Lada Vesta SW Cross Concept - the off-road version of the station wagon.
The carmaker also showcased sport-versions of Vesta and X-Ray models.
Source: TASS
All rights reserved by Rossiyskaya Gazeta.