Western sanctions affect Russia-South Korea economic engagement - Trutnev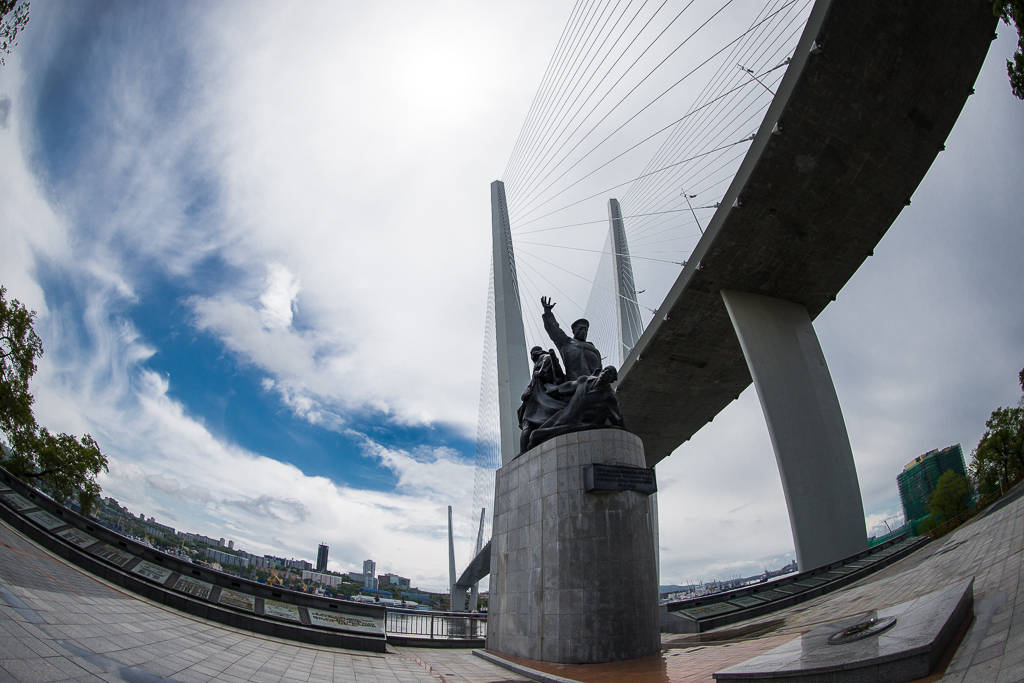 Russia still waits response from South Korea on a number of investment initiatives. Pictured is the Golden Bridge in Vladivostok.
Alexander Gubin (Flickr.com)
Ahead of the Eastern Economic Forum in Vladivostok, Yuri Trutnev, the Russian presidential envoy for the Far East, talks to RBTH about the prospects for Russia-South Korea trade and investment.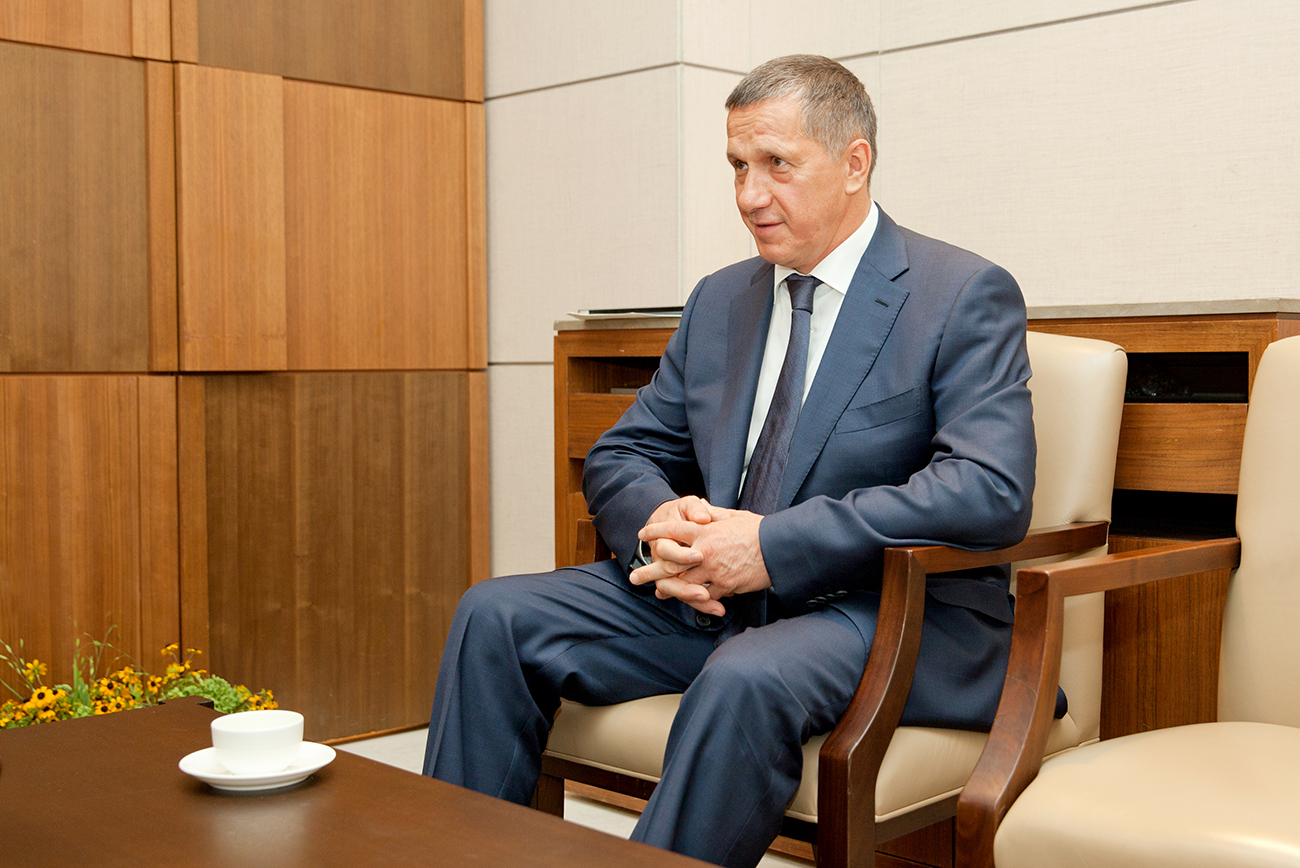 Yury Trutnev talked to RBTH ahead of the Eastern Economic Forum in Vladivostok about Russia-Korea trade and investment. Image: © Tina Nelson, special to RBTH
How would you sum up the results of the Russian-Korean Intergovernmental Commission session that took place on Aug. 25, and what were the main issues on the agenda?
We analyzed the legal and regulatory framework and progress in the implementation of the directives issued after President Vladimir Putin's visit to South Korea in 2013. We also looked at the economic outcomes of our cooperation, focusing on a number of projects and trying to understand what needs to be done for their speedier implementation.
First of all, the volume of trade dropped considerably due to changes in oil and metals prices and in the exchange rates. Second, frankly speaking, on a number of proposals we simply do not receive any reaction (from the South Korean side).
Is there hope that trade will increase by 2017?
I would refrain from making any financial forecasts because to make an adequate forecast, one needs an adequate analysis, for which we do not have enough data. The South Korean side made it clear that it would not be taking decisions on a number of issues. I do not see any particular grounds to expect progress in relations with South Korea unless these decisions are taken.
For example, the investment platform has not been working since 2013. Or cooperation in car manufacturing... We established it with the expectation that more production facilities would be set up in the Russian Far East, however, it is not happening.
The same applies to agriculture. The issue of Russian meat exports to Korea is still being considered by the South Korean side. That is to say, there is no answer.
When it comes to the fishing industry, one could say there has been some progress. The South Korean side says they have plans to build processing facilities and have promised to show them to us.
We still have a lot to do to establish real cooperation. In terms of the amount of investment and scale of cooperation, in Asia the top three countries are China, Japan, and Singapore, whereas South Korea is even outside the top 10.
What is hampering economic cooperation with South Korea?
It's very simple. It is absolutely obvious that there are no economic reasons that would prevent the development of our cooperation. There is only one reason. It is the regime of sanctions that is being pursued by the U.S. It is absolutely pointless and useless but still it is being pursued. Politics and economics should not be mixed together because economic sanctions have never brought about a change in political views, not in a single country.
What type of projects could be of interest to South Korea?
First, talks are under way about setting up a construction cluster in Bolshoy Kamen. Also, obviously, South Korea has a very well developed shipbuilding industry and they are interested in expanding their distribution markets.
There are other proposals too. For example, during my talks with Deputy Prime Minister Yoo Il-ho, I invited Korean businesses to be involved in an upcoming ski resort in Sakhalin. It has 75 km of trails and the construction will be over in 18 months.
We are building the entire infrastructure ourselves, from ski lifts to roads to power lines.
In our opinion, this investment is practically risk-free. This resort is sure to have clients, including from South Korea because the country is not far away.
The Far East is a multiethnic region. This is why we want people to be able to choose between a Russian, Japanese, Korean or Chinese restaurant or hotel. And we would like to see Korean businesses taking part.
But the question is whether the Korean side would gain from building hotels on a readymade resort. The deputy prime minister said that it probably would.
Who do you expect to see in the South Korean delegation at the Eastern Economic Forum? Are we likely to see any major contracts being signed between Russian and Korean companies?
First of all, we hope to see President Park Geun-hye. She has accepted President Putin's invitation. I believe there is nothing more effective than a summit because presidents can take final decisions. It is, of course, important for us.
As for Korean businesses, it is a big delegation. Those people who attended last year (the first Eastern Economic Forum in September 2015) are planning to launch new companies. We shall cooperate with everyone. The bulk of the work will, of course, continue after the forum.
During my meeting with Korean entrepreneurs (on Aug. 24), one company manager said that when he entered the Russian market things did not work out for him. For me it is a bad sign and I suggested that we get in touch, and that I wanted to get to the bottom of what went wrong. Maybe he missed something in Russian laws and regulations, or maybe there were other reasons.
We should help Korean businesses enter the Russian market and we will be working towards it. The forum is the beginning of a new phase for development.
All rights reserved by Rossiyskaya Gazeta.