Russian Far East is still attached to Japanese cars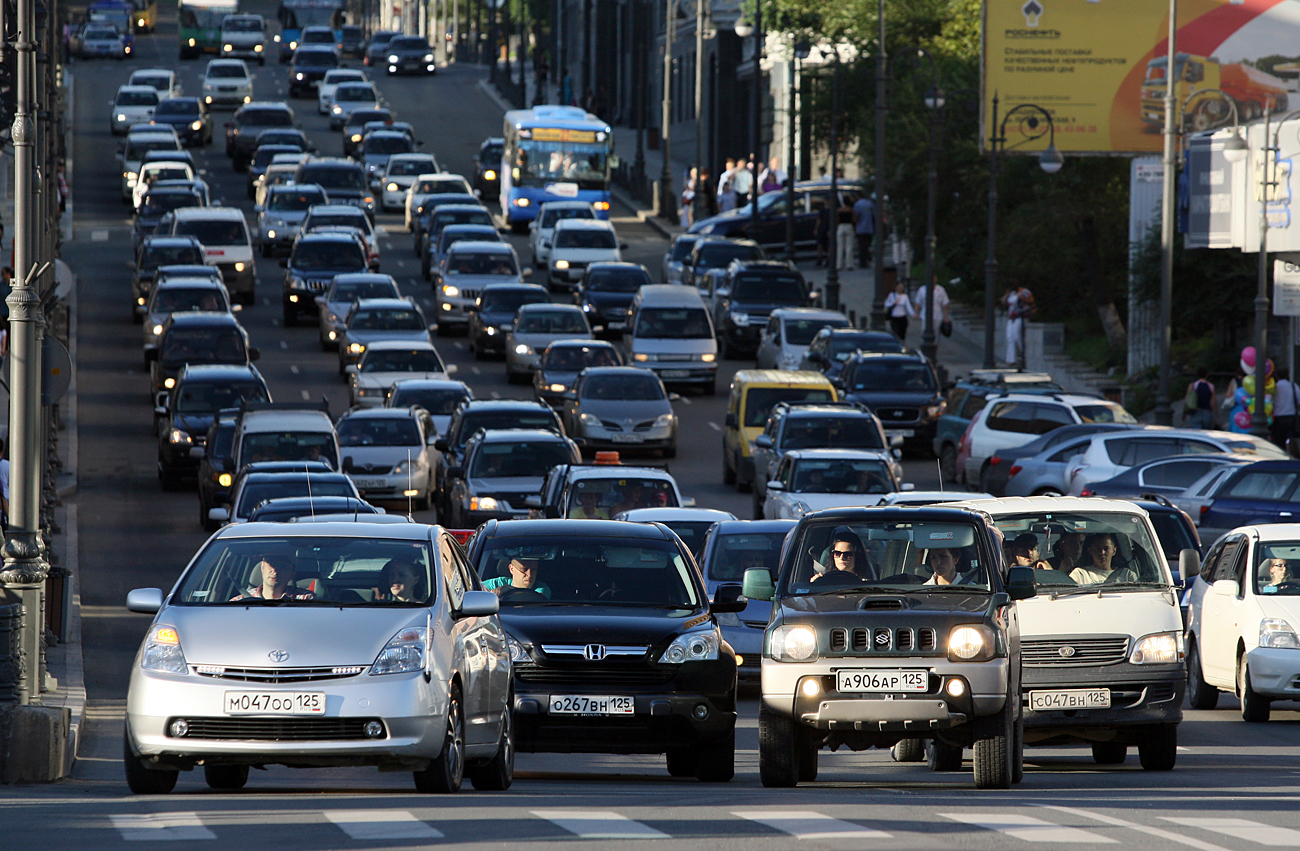 Right-hand drive cars are common in the Russian Far East.
Alexandr Kryazhev/RIA Novosti
The sharp devaluation of the ruble has not affected car-purchasing patterns in the Russian Far East. Demand for new cars remains low, even as used Japanese cars become more expensive.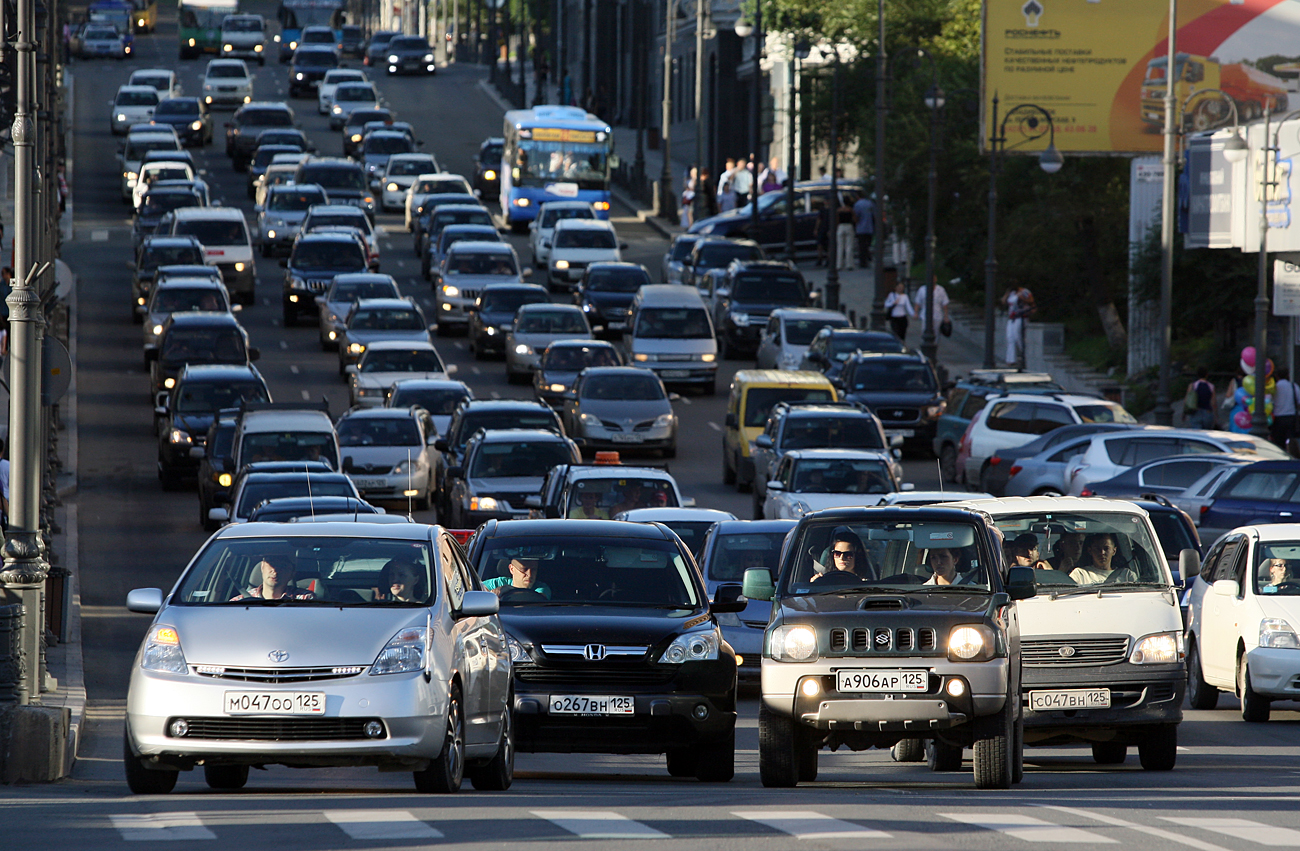 Right-hand drive cars are common in the Russian Far East. Source: Alexandr Kryazhev/RIA Novosti
In 2016, the average age of cars in the Far Eastern Federal District exceeded the 20-year mark. If this pattern continues, the Russian Far East may overtake Cuba, where the average age of cars is close to 40 years, and the vehicles resemble operating museum exhibits.
According to the Federal Customs Service, car imports to Russia from Japan alone declined tenfold over the eight years. Nearly 300,000 used cars were imported in the first six months of 2007, compared to just over 30,000 imported during the same period in 2015.
Right-hand drive cars prevail
Despite the protective measures imposed by Russia for the revival of the domestic auto industry, there are no visible results of this policy in the Far East. Right-hand drive cars still prevail on local roads. In Khabarovsk, Yakutsk, Magadan, Vladivostok, Sakhalin and Kamchatka, and even in Chukotka, this is evident to all visitors as soon as they leave the airport. It looks unusual, but for the local population, right-hand-drive cars, mostly Japanese, are the norm.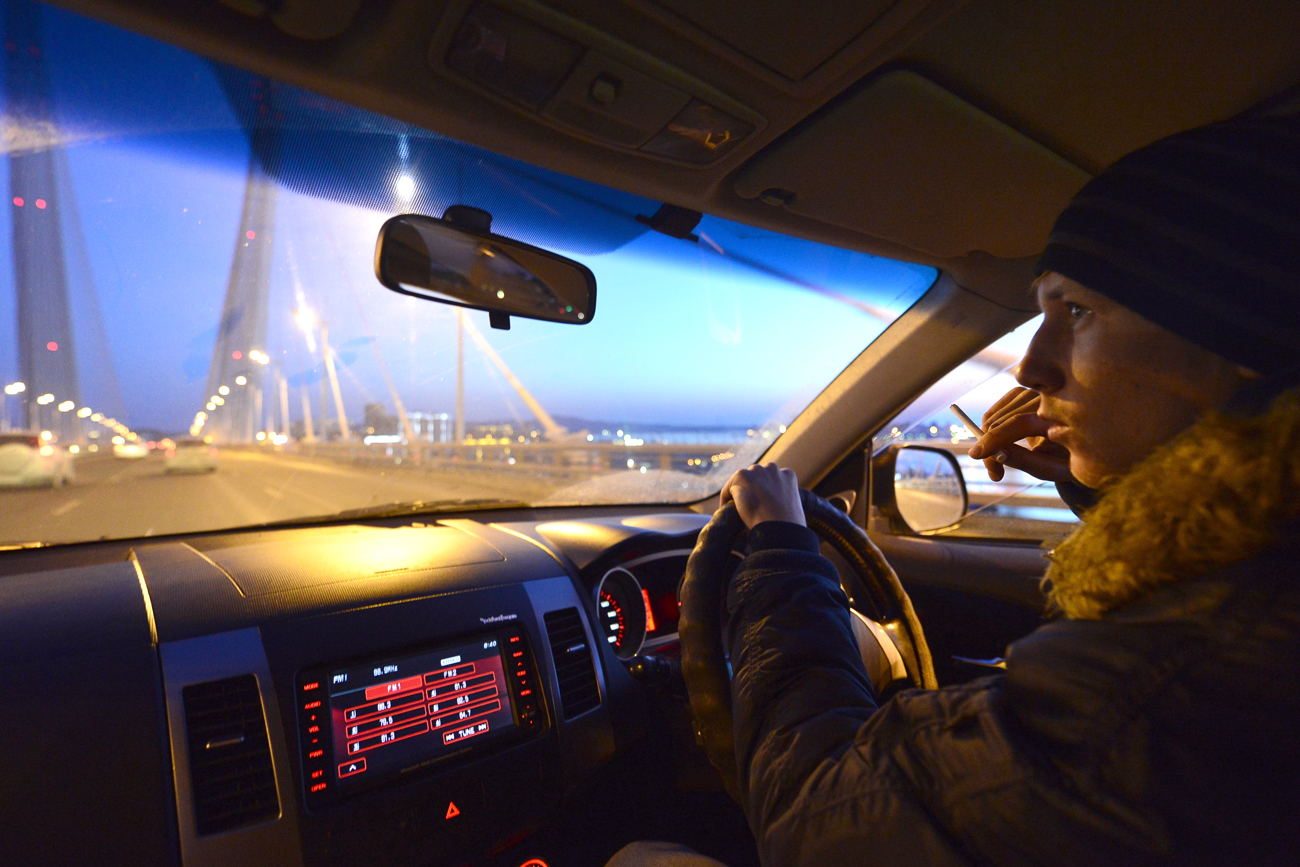 Actual car imports have fallen over the last two years. Source: Yuri Smityuk/TASS
Russia-manufactured automobiles are more of an exception, especially in private hands. In the Far East, Russian-made cars belong mostly to various state organizations, joint stock companies partially owned by the government, military agencies and assorted operational government agencies.
Used Japanese cars get more expensive
According to auto statistics, the market for used imported cars fell by more than 32 percent in January-July 2016 compared to the same period last year. And this trend is steady.
But, after walking around a little and talking to sellers of used cars at the Far East's largest car market, Green Corner in Vladivostok, we came to a conclusion: those who predicted its quick death were mistaken.
The market, once deserted after a sharp jump in the dollar rate, is gradually expanding its range again. Today, according to sellers, it is about 50 percent full. The customers are mostly residents of Primorye, but there are also a lot of visitors from Central and Western Siberia.
Low cost automobiles
Ninety percent of the deals are for low-cost economy class cars: Toyota Corolla as well as Honda and Nissan's low-end models.
"The percentage of repaired vehicles has increased," car dealer Sergei Vlasov admitted in a private conversation with an EastRussia reporter. "We take what is cheaper, what you can quickly and inexpensively restore, spruce up, paint a little and sell."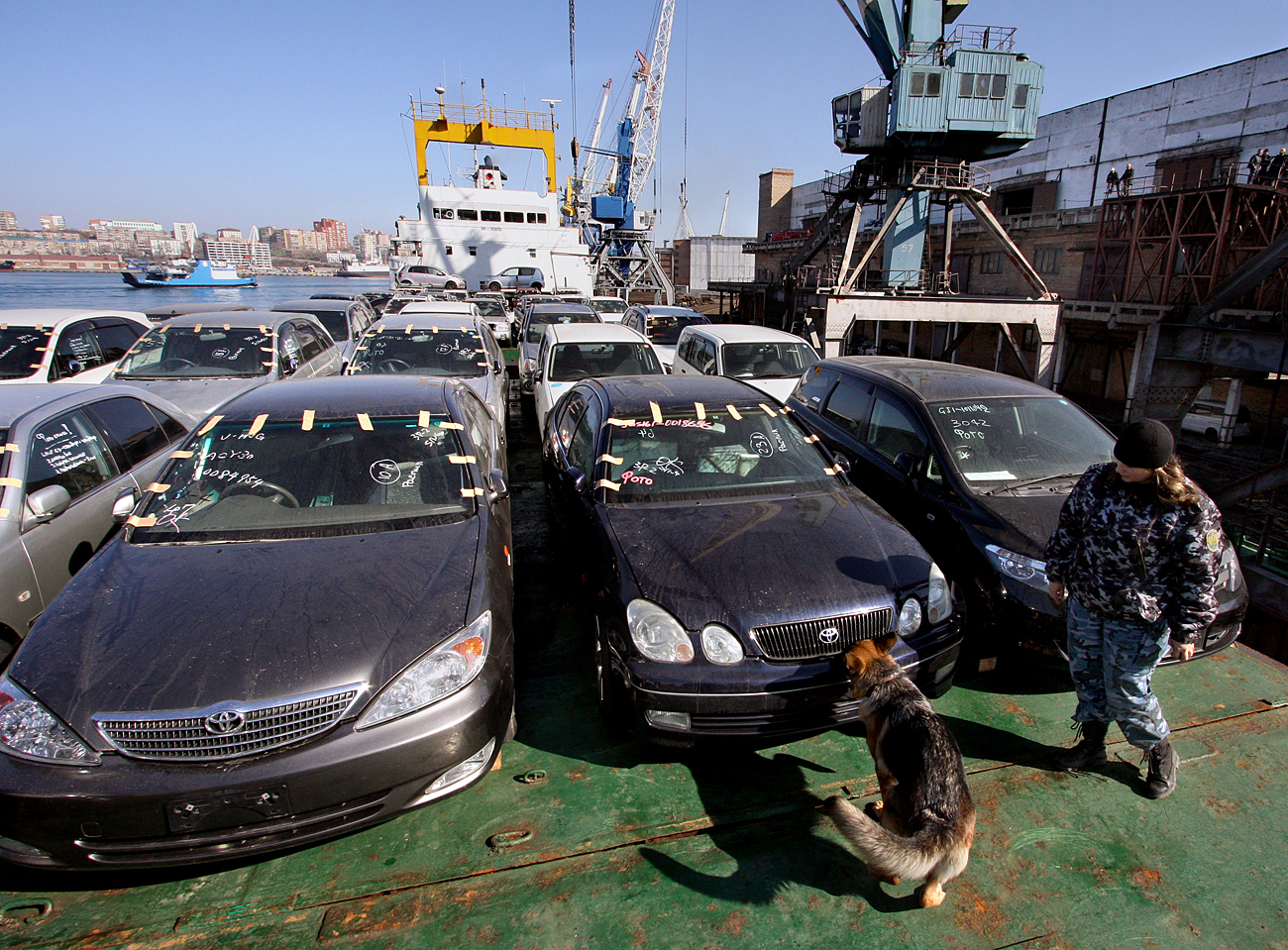 Japanese cars are especially popular in Vladivostok. Source: Vitaliy Ankov/RIA Novosti
95 percent of registration activities at the traffic police's offices consist of procedures to change the ownership details of old cars, which have already been driven in Russia.
This suggests that for many motorists, even five-year-old Corollas can punch a hole in a modest family budget.
One of the most common economy-class cars in Russia's Far East is a 2013 Toyota Fielder with an engine capacity of 1,500 cubic meters. This model can be easily found at markets in a price range of 600,000 to 700,000 rubles. (The ruble is currently trading at 64 to the U.S. dollar).
A used, five-year old version of the Fielder costs about 400,000 rubles. And given the constant devaluation of the ruble, after driving this car for two or three years, the user may be able to sell it for almost the same amount of money.
One of the sellers at the car market grimly joked, "Corolla is like wine: it only gets more expensive with time."
First published in Russian by East Russia
All rights reserved by Rossiyskaya Gazeta.