EEF: Russia refuses to cede ground to China on trade issues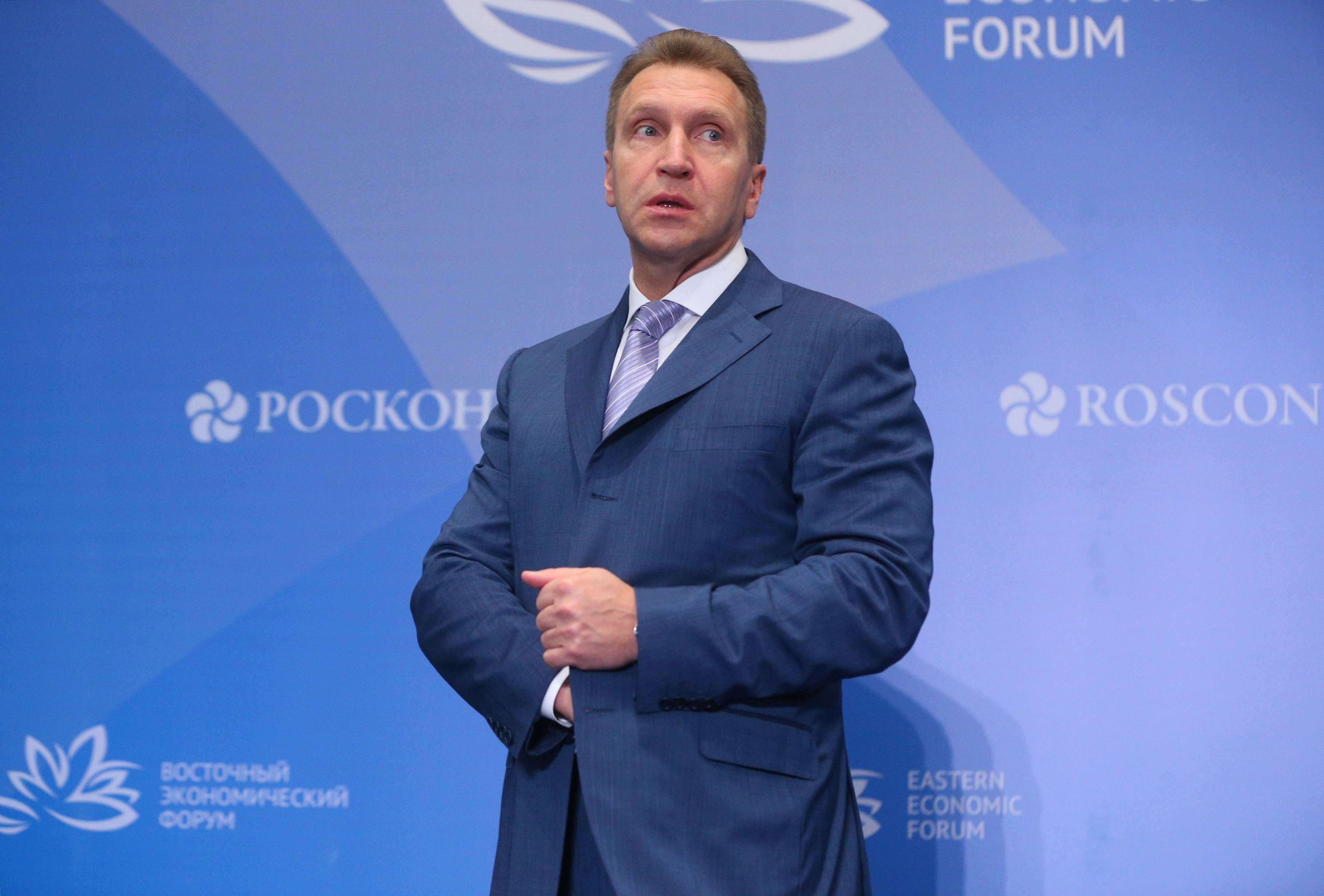 Russian Vice Premier Igor Shuvalov says the Russia-China economic cooperation dynamic is good.
TASS
A relatively small Chinese turnout at the Eastern Economic Forum (EEF) caused the Russian media to use pessimistic tones about Sino-Russian economic ties. However, businesspeople in both countries spoke about a growing degree of mutual trust, and felt confident enough to talk about their problems.
At the Eastern Economic Forum's Russian-Chinese business dialogue, which took place in Vladivostok on Sept. 2, the business community from both countries spoke optimistically about a growing degree of mutual trust.
Russian Deputy Prime Minister Igor Shuvalov said this trust "began to grow naturally sometime in 2014." Russian participants put a strong emphasis on the word 'trust.'
Unlike in the past, when Chinese businessmen would use the word 'complementarity' to hint that Russia was nothing more than a raw material supplier to China, in Vladivostok the Chinese side directly spelt out the problems it faces when it comes to doing business with Russia. However, Moscow, which has developed a more pragmatic approach towards Beijing, is unlikely to cede ground to China on issues that it considers vital for Russian interests.
What China considers problematic
Liu Huanlin, Executive Director of the Asia-Pacific Grain Industry Development Fund, stated that Russian initiatives such as the Territories of Accelerated Development and the Vladivostok Free Port regime have given foreign business unprecedented advantages. However Russia must improve its logistics if it wants to attract Chinese business, he said.
Deputy Governor of the Heilongjiang Province Li Haitao went a step further and clearly hinted that Russia was to blame for the delay in the development of trans-boundary transit and trade. Russia has neither completed the construction of its infrastructure nor is it in a hurry to lower its tariffs, facilitate its customs procedures and align the throughput capacities in the existing and future infrastructures with corresponding Chinese indicators, he said.
In general, Russia agrees that it is responsible for some delays, but this is partly due to other factors. "The fact that China has completed the infrastructure on its part doesn't really change anything since without the right tariffs the railroad will be useless and China's railroad tariffs are thrice as high as Russia's," Alexei Bezborodov, a logistics analyst from InfraNews agency, said.
High technology cooperation
Well-known Russian businessman Victor Vekselberg, Chairman of the Russian section of the Russian-Chinese Chamber for Assisting Trade in Mechanical and Innovational Production, said, "the Chinese did not mention anything about cooperation in the technological arena."
Pavel Kadochnikov, Director of the Center for Strategic Developments told RBTH that the Russian government was very clear about its policy: Cooperation with China must not be unilateral and satisfy only the Chinese side.
"We would like to develop cooperation networks with Chinese investors on Russian territory, since the Far East possesses competitive advantages - in particular, a resource base and cheaper energy," Kadochnikov said.
Initial results
"For now the results are small, but the dynamics of what people in government and business circles spoke about are good," Kadochnikov added. "We see results in industry, thanks to the attraction of Chinese investment. Then there is agriculture. Food makes up almost a quarter of Russian exports to China."
Russian Far East Development Minister Alexander Galushka said Sino-Russian agricultural cooperation is at an unprecedented level. At the Eastern Economic Forum, the countries signed agreements for the financing of the first two projects that are supported by the newly launched Russia-China Agricultural Fund.
"China is providing 90 percent of the finance for the projects that are on Russian territory," Galushka said. "Russian agricultural suppliers benefit from these projects. The workforce is 80 percent Russian. This is an example of how it is possible to agree and work with China."
All rights reserved by Rossiyskaya Gazeta.