Russia becoming more attractive as medical tourism destination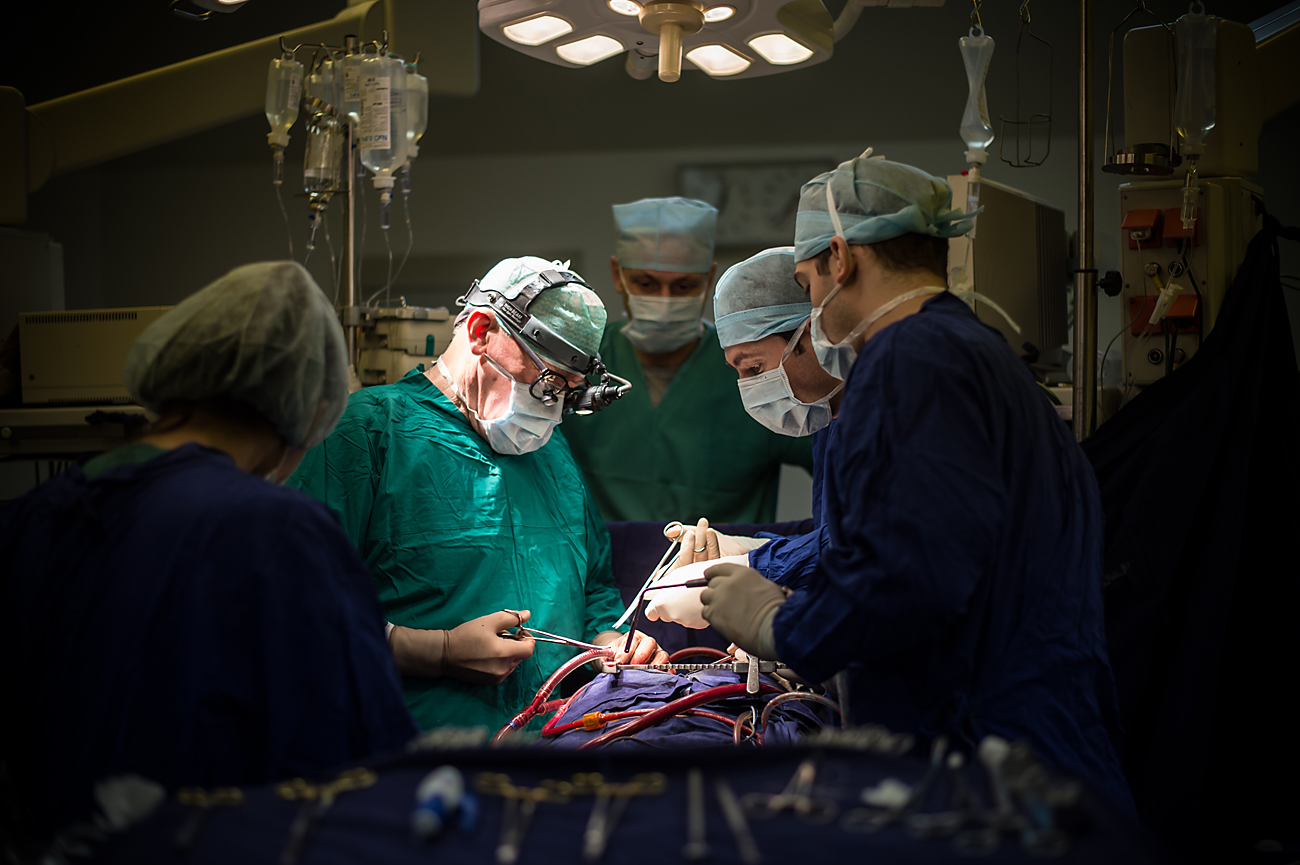 Leo Bokeriya, cardiac surgeon, academician and director of the Bakulev Scientific Center of Cardiovascular Surgery, during a surgical operation. Foreign demand for Russian medicine is growing.
Iliya Pitalev/RIA Novosti
The number of foreigners seeking treatment in Russia is growing, says an advisor to the health ministry, with four times as many non-Russians coming to the country for medical help in 2015 than in 2014.
To Russia… for treatment. The number of foreigners coming to the country as medical tourists is on the rise, and has brought the state billions of rubles in extra revenue, according to Igor Lanskoi, advisor to the Russian health minister, who spoke about the phenomenon in an interview with the business daily Kommersant.
He noted that last year such travelers added from 7 to 10 billion rubles ($108-154 million) to the state budget. Earlier, Health Minister Veronika Skvortsova said that in 2015 the number of foreigners who underwent treatment in Russia increased fourfold in respect to 2014.
Before, only citizens from the ex-Soviet republics would come to Russia to improve their health but now Americans are also becoming more and more interested in Russian treatments, according to David Melik-Guseinov, director of the Federal Research Institute for Health Organization.
"Citizens of neighboring countries, CIS countries, come to Russia. That is the way it was historically back in the Soviet times – the best medicine was concentrated in Moscow. But lately foreigners from faraway countries have also been coming to Russia," he said, explaining that he had seen "several Americans" at the Federal Center for Orthopedics and Traumatology in the city of Kurgan (1,080 miles east of Moscow).
"I was amazed to hear people speak English not in some special expat clinic in Moscow but in an ordinary hospital. Perhaps the level of service is lagging behind in some areas, but from the viewpoint of clinical treatment, the quality of medical assistance in our institute is just as good. That is why people choose places that are cheaper - they're more advantageous," said Melik-Guseinov.
Treatment four times as cheap
Experts surveyed by Kommersant FM underline that foreign demand for Russian medicine is growing because of the weak ruble. Treatment and the accompanying services in the country are now four times as cheap as they are in the West, said Yakov Margolin, general director of the Clinical Hospital in Yauza.
"When someone wants to undergo treatment in his own country but his insurance doesn't cover it, he gets angry and chooses to come to Russia since here he can receive the same medical services at a much lower price, especially outside Moscow. We have unique services for which people come to us, services in reproductive medicine, in which for relatively little money we solve serious problems, helping people have children," explained Margolin.
Sanatoriums don't advertise enough
However, the representatives of Russian sanatoriums interviewed by the Kommersant FM radio station complain that, unlike clinics, they have not seen an increase in foreign guests. Such institutions just do not have enough good advertising, says Galina Nazarova, vice president of the Central Council for Tourism and Recreation.
"We don't have foreigners, except people from Azerbaijan and from our former republics, who have traditionally come to Kislovodsk [850 miles south of Moscow]. They love Mineralnye Vody [830 miles south of Moscow] and are very happy to go there for treatments. But in Sochi [845 miles south of Moscow], as well as in the Moscow suburbs, we haven't seen any foreigners," said Nazarova.
She added that "when things calm down" in Crimea it will be possible to get good treatment on the peninsula: "When things are resolved, I think people will really want to go there," she said.
In the latest ranking of the most attractive countries for medical tourism conducted by Visa, Russia was 34th of the 41 countries listed. For many years the top three positions have been dominated by Canada, the UK and Israel.
First published in Russian by Kommersant
Subscribe to get the hand picked best stories every week
All rights reserved by Rossiyskaya Gazeta.