Foreign firms may get back into Russian oil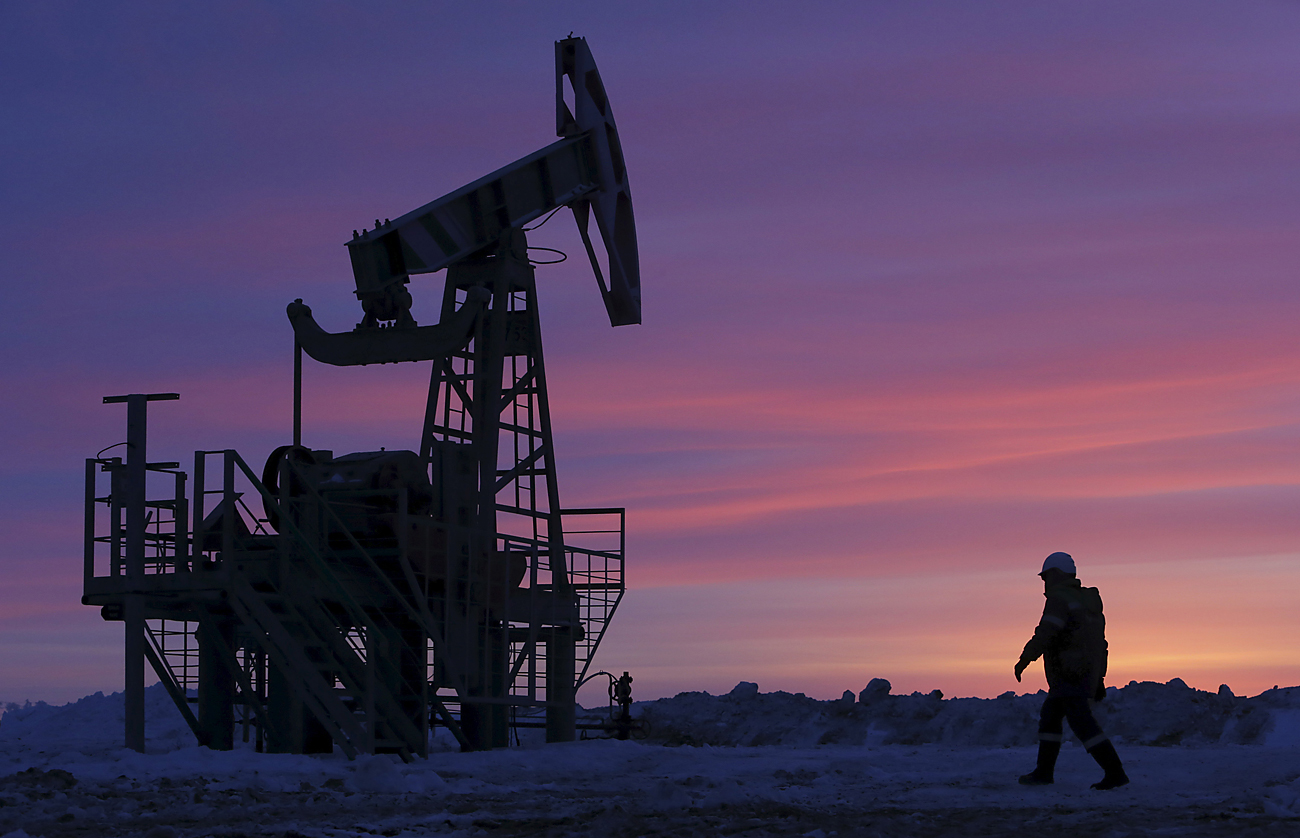 A worker walks past a pump jack on an oil field owned by Bashneft company near the village of Nikolo-Berezovka, northwest from Ufa, Bashkortostan, Russia.
Reuters
Russian authorities have announced an auction for two oilfield sites in Siberia that need processing techniques that are only available abroad, opening up the possibility that local companies may partner with foreign firms to win the rights.
Russian authorities have announced an auction for the Nazymsky and Ai-Yaunsky oilfield production sites in the Khanty-Mansyisk Autonomous Region. The government will take bids until the end of October.
The sites, which are located more than 1,600 miles northeast of Moscow in Siberia, have proven reserves of almost 100 million tons of oil. The oilfields are offered at auction as a single unit with a reserve price of 4 billion rubles ($61.8 million).
The buyer must be able to contribute more than just cash, however. Extracting the oil from the fields requires specific technology that Russian companies are unable obtain due to U.S. sanctions. As a result, operating the fields may require the involvement of a foreign partner.
"The ultimate owner must have not only money for production, but correspond to a number of other requirements as well," said Konstantin Bushuyev, director of market analysis department at Otkritye Broker.
According to him, the sites will produce a kind of thick crude oil that is difficult to extract. Additionally, in this case, extraction and processing operations should be vertically integrated in the area where the fields are located.
Benefits for everyone
The tender is a rare chance for foreign companies to work in an undeveloped Russian oilfield. "The territories that are up for the auction are among the few in Russia that are not licensed for use," said Dmitry Bedenkov, head of analysis at investment company Russ-Invest. "In conditions when exploited fields keep running out and need more investment to sustain production, these are new oilfields where investments may be more effective."
The government for its part is looking to investment to make up for income lost due to the low price of oil, says Mark Goyhman, an analyst at GC Teletrade. According to him, this is why the tender has been structured to require processing as well as extraction.
Nikolai Gudkov, a representative of Russia's Ministry of Natural Resources confirmed as much to Russian news agency RBC. "The capacity to refine will be a guarantee that the oil extracted from the fields will not be exported as crude oil but will be processed in the region," Gudkov said.
Potential participants
According to Groyhman, Russia's largest oil companies both public and private, including Rosneft, Gazpromneft and Lukoil, are likely to want to take part in the tender. They all have oil refineries in Khanty-Mansiysk, the site of some of Russia's most mature oilfields.
None of these firms, however, have the technology for processing thick crude. The Russian firms will therefore look for a foreign partner with the appropriate know-how. Potential partners include the Mubadala Fund from the UAE, Norway's Statoil and BP form the UK. BP and Rosneft have a long history of working together.
Bedenkov suggests that the price of the sites is likely to increase several times during the process, citing the example of past auctions.
During the course of an auction in November 2015, the price of an oilfield in the Republic of Sakha (Yakutia) in the Russian Far East increased from 141 million rubles ($2.2 million) to 2.5 billion rubles ($38.6 million). The sale will be recognized as valid even if only one bid is submitted.
Subscribe to get the hand picked best stories every week
All rights reserved by Rossiyskaya Gazeta.