Russians won't let economic woes affect New Year holiday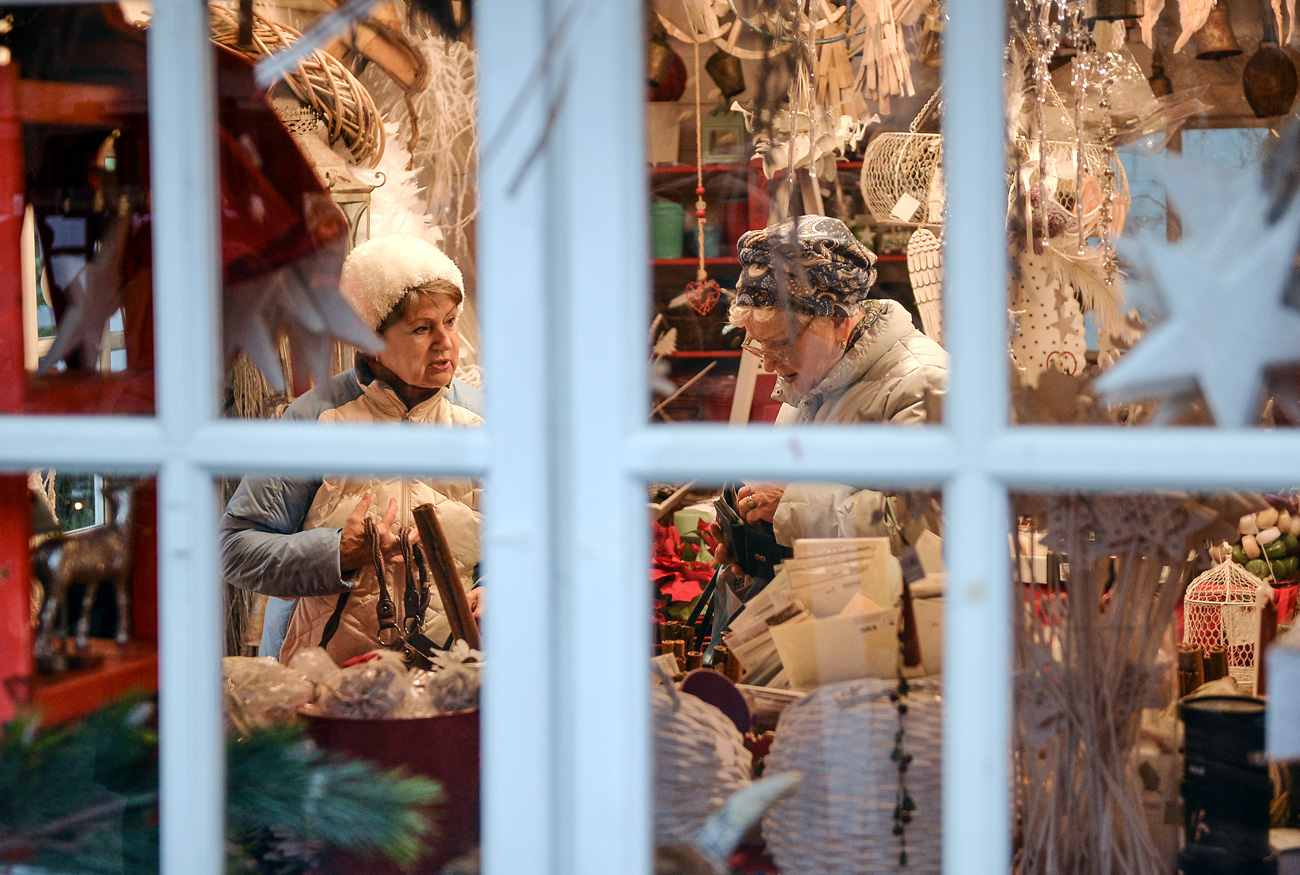 Shoppers in a souvenir stall at a Christmas fair in Moscow.
Vladimir Astapkovich/RIA Novosti
Money will be no object for those intent on enjoying Russia's biggest annual holiday, with spending to rise compared to 2015, according to research by Deloitte & Touche.
Russians will be spending freely to mark the New Year, according to a study by professional services multinational Deloitte & Touche. It found the New Year holiday budget of the average Russian will rise by 2 percent compared with 2015.
Russians will spend 16,900 rubles ($270) from an average salary of 34,000 rubles. And the buying season will begin earlier this year: 34 percent of purchases are expected to have been made by Dec. 15.
The study found that for Russians the most desired gift is money (65 percent in 2016, compared with 52 percent in 2015). Banks are trying to cash in by advertising a range of high-yield deposit accounts.
Travel is the second most popular New Year wish: 44 percent of Russians want to travel this year, compared with 35 percent in 2015. However, most Russians will now take vacations in their own country, not abroad, with the most popular locations being ski resorts in Sochi and the North Caucasus, along with trips to Moscow and St. Petersburg.
But the most common gift remains sweets and chocolate. Deloitte's analysts say that because of the economic crisis, 51 percent of the respondents (compared to 34 percent in 2015) will give such presents.
All rights reserved by Rossiyskaya Gazeta.