The agrarian adventures of an innovative American farmer in Siberia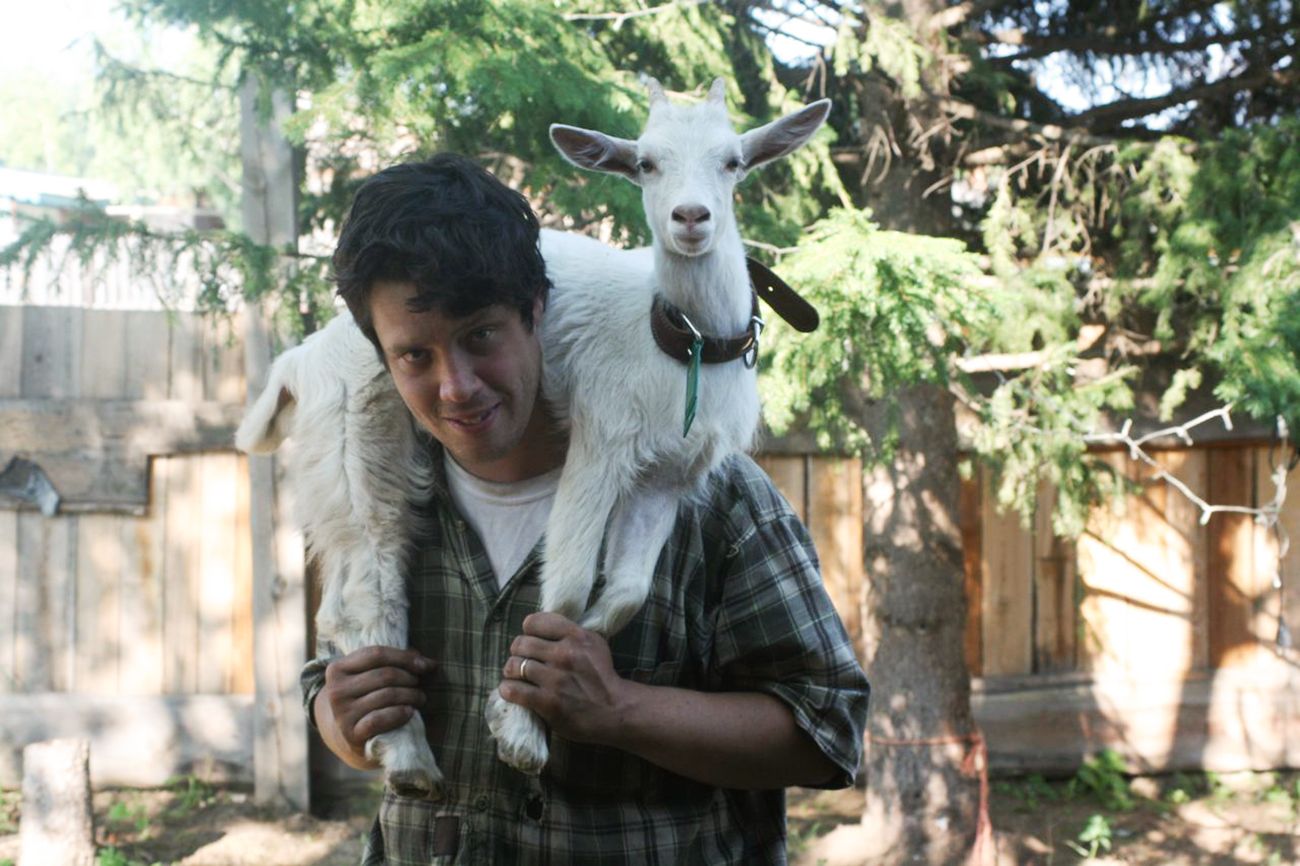 Justus Walker and his family moved from Krasnoyarsk Territory to Altay in autumn 2016.
justuswalker/vk.com
American Justus Walker is opening his third farm in Russia. The agrarian entrepreneur's popularity on YouTube has helped him raise the necessary funds, and he already has 2.5 million views.
American Justus Walker will soon launch a new project in Russia - creating a small farm near Biysk in Altay, (2,200 miles east of Moscow), where there was previously nothing. Total investment in the project amounts to 8.5 million rubles. "To date we've managed to collect 5.5 million rubles, including funds obtained thanks to my subscribers on YouTube," said Walker.
YouTube hero
Justus Walker, who came to Russia as a teenager with his parents in 1994, and has been a farmer since 2009, became popular with Russian YouTube users after the airing of his "Happy Farmer" video in 2014.
The film, in which the farmer welcomes the imposition of Russia's counter-sanctions, has attracted more than 2.5 million views. Subsequently, Walker began to be recognized at trade shows, and his YouTube channel has more than 45,000 subscribers.
Although Walker doesn't have advertising on his channel out of principle, it still brings him revenue. He says that some users are investors in his new project in Altay. Subscribers help out in other ways, too.
"In 2014 we crashed our new minibus, and our subscribers offered to chip in to buy a new one," said Walker. "I gave out our bank account number in the expectation that at most we would collect enough money to call the tow truck, but the sum we received was sufficient for a new vehicle."
Counter-sanctions and Krasnoyarsk farms
Regarding the counter-sanctions that banned certain food products from Russia, which the video showed Walker being pleased about, he says it's quite hard now to say what had more an impact on his business - the economic protectionism imposed by Russia, or the fame that his video clip brought.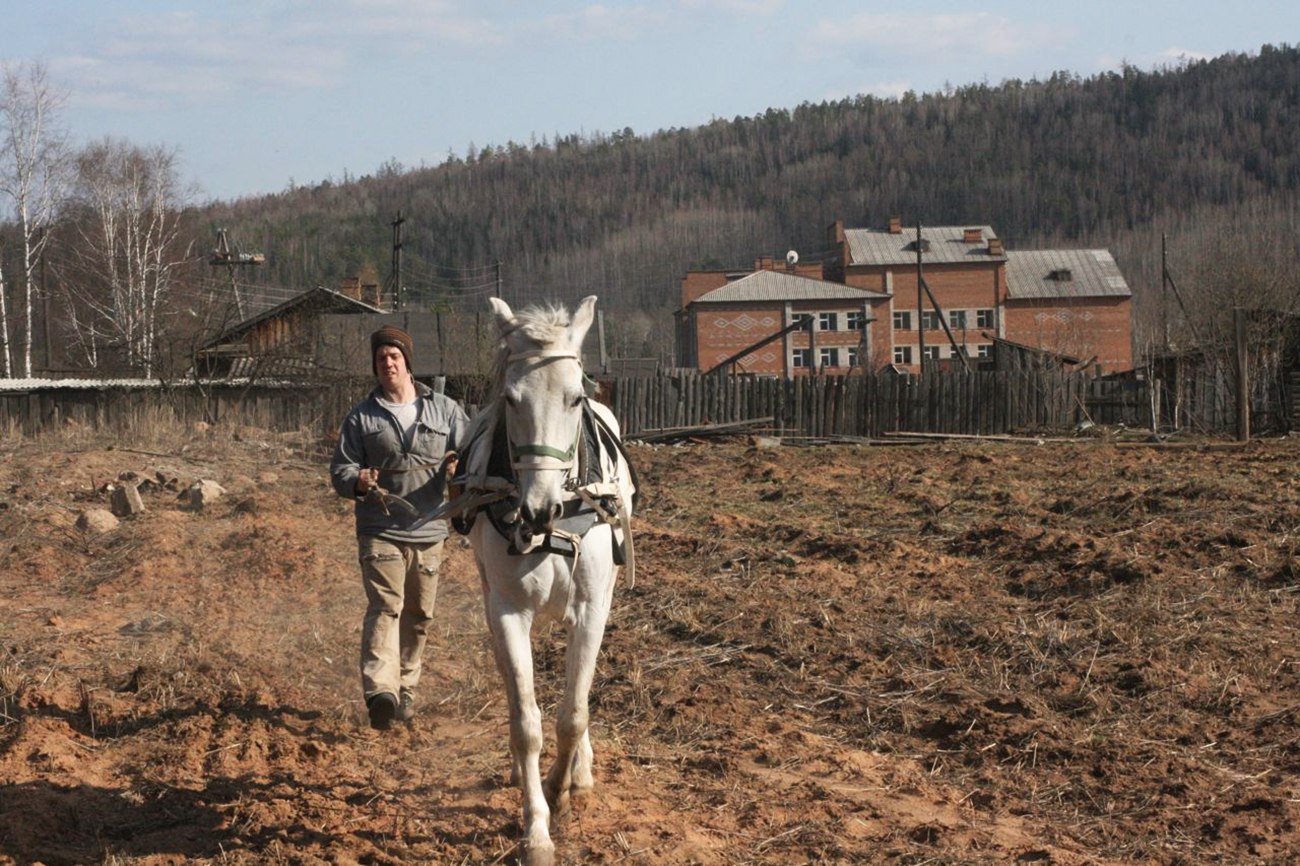 Justus Walker / Photo: justuswalker/vk.com
Whatever the case, 2015 was the first year he made a profit, and in 2016 his client base grew substantially, from 45 to 120.
Walker had two farms in the Krasnoyarsk Territory. He started the first, which makes dairy products, in 2009 using his own money when he was just starting out in farming. The project was aimed at rural consumers, who bought his cottage cheese, sour cream and milk.
"It was my first go at farming, and until then I had done all sorts of different things - I'd been an English teacher, I worked at a sawmill, and as a programmer," said Walker.
When in 2010 he realized what he really wanted to do, the farmer opened a second farm to make goat's milk cheeses - mozzarella, feta and ricotta. He supplied these products to city dwellers in Krasnoyarsk.
"By 2016 we were producing 25-36 kilos of goat's milk cheese and 500-600 liters of cow's milk per season," said Walker. "They were both small farms, but the important thing for us was the experiment - we regarded it as a success and decided to take things further, with the help of investors."
A farm in Altay
The farmer and his family moved from Krasnoyarsk Territory to Altay in autumn 2016. This region also has very harsh winters, but it's at a higher altitude. The reason for the move was his asthma, which is less of a problem in Altay's higher-altitude air, he said.
Walker's new farm near Biysk will produce cheeses, other dairy products and meat. He plans to acquire 60 milking goats, 100 rams and 100 ewes. His main goal now is to pay a 10-percent return on the money from his investors in the next seven years, and also to set up an information center to motivate others to go into farming.
"We want to use the process of developing our farm from scratch as a chance to write and film a video manual for others wanting to get into the same line of business," said Walker. "There are practically no quality manuals for novice small farmers, either in Russian or English."
He handed over the two farms he left behind in Krasnoyarsk Territory to his partners on condition that they share their profits with him for six years. If the two farms continue to function successfully during this period, then his partners will gain full possession.
If using any of Russia Beyond's content, partly or in full, always provide an active hyperlink to the original material.