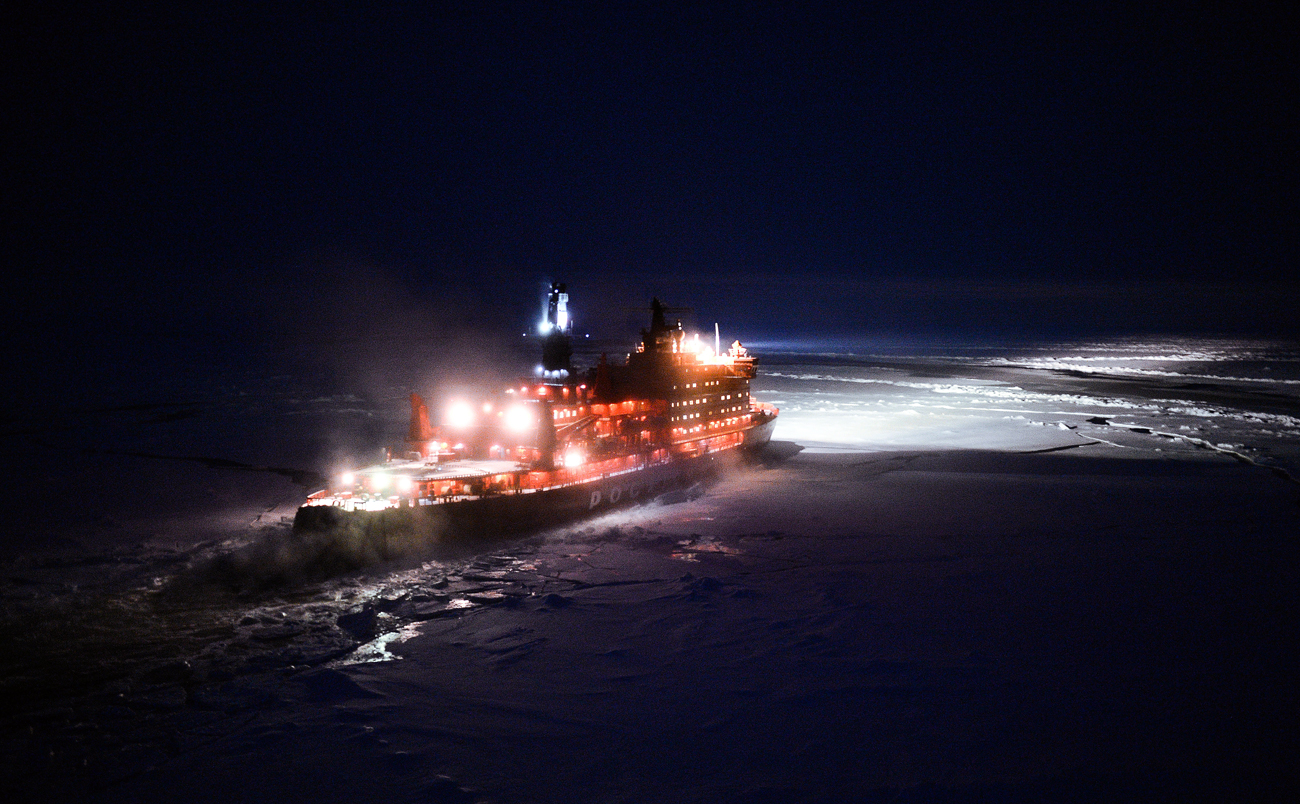 A helicopter view of the "NS 50 Let Pobedy" nuclear-powered icebreaker sailing toward the North Pole. Source: Vladimir Astapkovich/RIA Novosti
RBTH: During the Eastern Economic Forum in Vladivostok, South Korean and Japanese companies showed an interest in the Northern Sea Route. When will the project be completed and in what phase is it now?
Maxim Sokolov: The Northern Sea Route (NSR) project calls for the modernization of seaports, and in 2016 the total volume of cargo transport along the route was about 7.5 million tons, which is exceptional growth of almost 40 percent. Today, this route is mostly used for exporting natural resources extracted in the Arctic and for supplies of vital goods to Far North settlements.
In 2020, we plan to extract 16.5 million tons of liquefied natural gas and about 2 million tons of gas condensate from the Gulf of Ob thanks to the completion of the 3rd-generation Yamal LNG project. Moreover, we expect that Gazprom's exploration of the Novoport deposits will have an annual output of about 8.5 million tons of crude oil. This means that cargo shipments will significantly increase in 2017.
In the last two years we've launched one of the most powerful icebreakers in the world, the Victor Chernomyrdin, with a capacity of 25 MW. Also, there are two diesel-powered icebreakers, Murmansk and Vladivostok, with a capacity of 16 MW, as well as the Novorossiysk icebreaker. These icebreakers can go through ice almost 5-feet thick.
There's a total of eight icebreakers: four nuclear-powered, and four diesel-powered. We're also considering building two universal Project 22220 nuclear icebreakers by 2025, as well as a lead icebreaker with a power capacity of 110 MW.
Recently, we've done much to eliminate the chances of oil spills and to guarantee safety for ships along the NSR. Such problems are regulated by the Polar Code, which came into effect on Jan. 1. The code also defines requirements for ships navigating the NSR.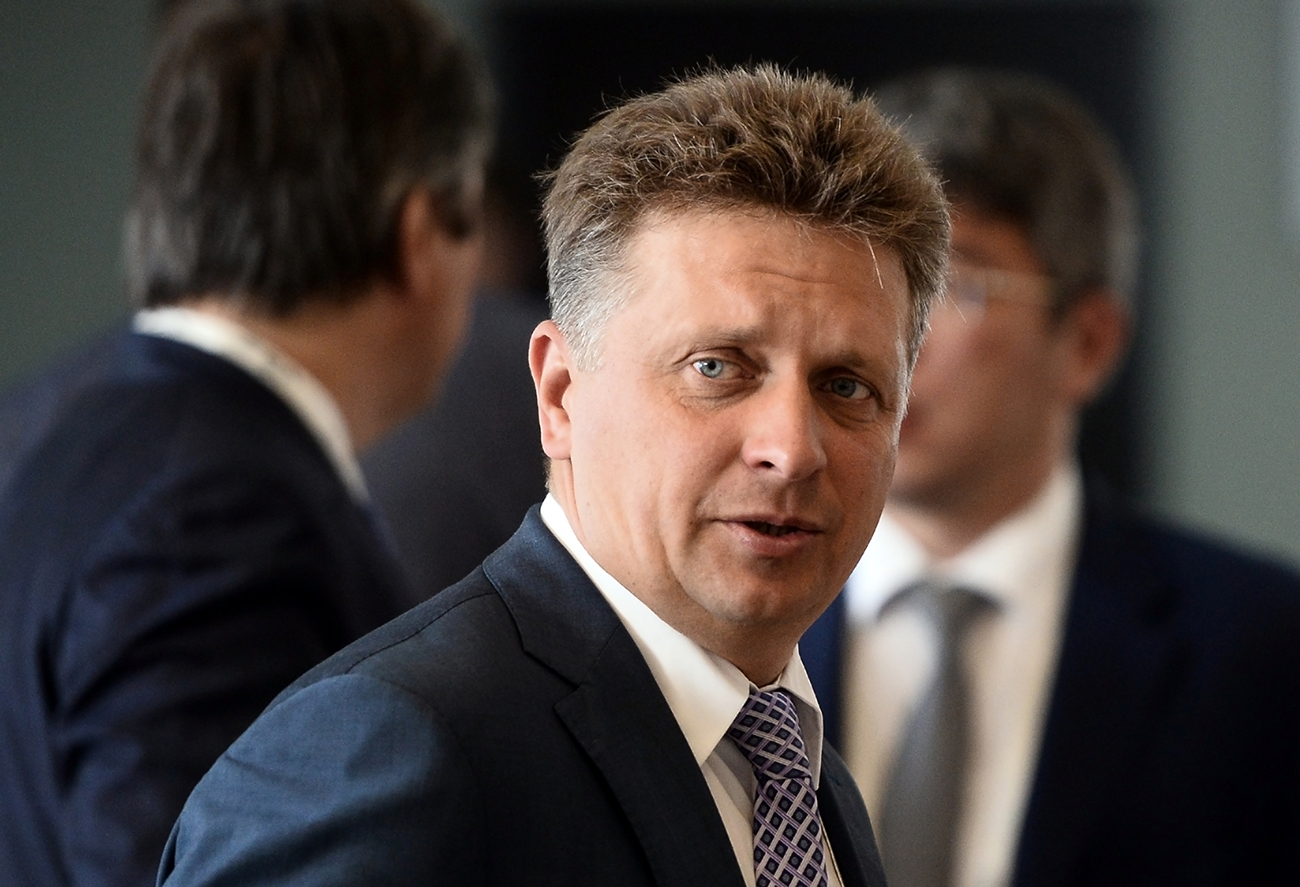 Russian Transport Minister Maxim Sokolov at the Eastern Economic Forum in Vladivostok, Russia. Source: Maksim Blinov/RIA Novosti
RBTH: Despite the promised Chinese investments and interest shown by Siemens and Deutsche Bank, construction of the Moscow-Kazan high-speed railway has been postponed. Do you know when the project will begin? Which other high-speed railways in Russia are currently being considered?
Sokolov: We're holding talks with our Chinese, German and other partners, and the project is underway. Russian Railways plans to complete the Moscow-Kazan high-speed railway by May-June 2017.
Russian Railways already conducted a ministry-level inspection of a series of new railway lines, such as Zheleznodorozhny-Vladimir line. Moreover, the project received a positive technological and price audit from Ernst & Young for the Moscow-Nizhny Novgorod line.
This is about more than just building new railway lines. There are technological innovations and new decisions that must be made, involving more than 50 Russian engineering and scientific institutions. This is a real challenge for Russian engineers, one that they're working on with honor.
RBTH: Today, the media is discussing the railway line of the New Silk Route, along which cargo trains from China will travel to Europe through Russia. In 2016, cargo transit through Russia increased by 36 percent. Do you plan to further increase transit volumes and does Russia's infrastructure allow this?
Sokolov: We believe the future New Silk Route corridor will be used for timely deliveries of cargo.
Trade between Asian and European countries, including Russia, is doubling annually and this is the key factor in the demand for high-speed cargo transportation. Russia has all the preconditions to help the Eurasian land corridor compete successfully with sea and air routes
To achieve these goals, we'll need to create the Eurasian Moscow-Beijing high-speed transport corridor and its pilot segment, the Moscow-Kazan line. We're studying the project's financing and investment model, the relevant legislation, issues of localizing technology and production, as well as domestic sourcing of rolling stock and equipment. For now, we've made important agreements on finding domestic producers of rolling stock.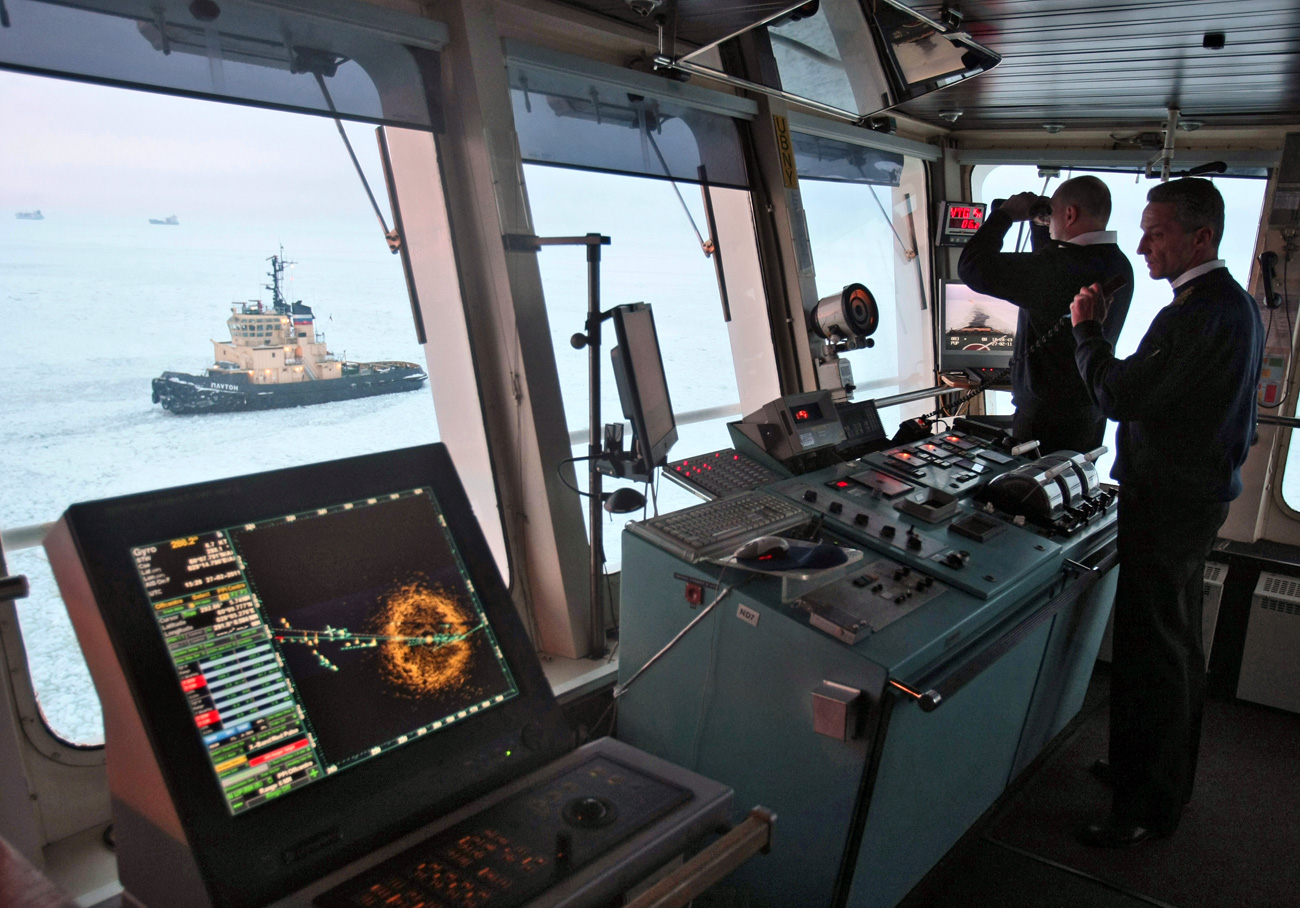 Deck-bridge of the nuclear-powered icebreaker Vaigach that ice channels the caravan of ships stuck in the ice of the Gulf of Finland. Source: Vadim Zhernov/RIA Novosti
RBTH: In early 2017, Russian Railways announced plans to commence work in the Balkans, and in the next few months the Russian company expects to purchase a stake in a Serbian company that works in infrastructure maintenance. At the same time, the company plans to open a subsidiary in Greece for railway transportation. Why is Russia interested in the infrastructure of Balkan countries?
Sokolov: Considering the plans and needs of Balkan regional transportation infrastructure, Russian Railways has the ability and is ready to conduct joint projects. In Serbia, we're already modernizing existing railways and building new lines. Also, Russian diesel locomotives for passenger transportation were sent to Serbia ahead of schedule.
In January, Russian Railways International and Greece's ERGOSE signed an agreement that calls for cooperation in construction projects and the modernization of railway infrastructures, as well as carrying out design work and providing consulting services.
RBTH: Why will the M-11 Moscow-St. Petersburg toll highway not be built in time for the 2018 World Cup, and why will a ride on it cost more than the Sapsan high-speed train?
Sokolov: I must immediately say that the M-11 is not an infrastructure component of the 2018 World Cup, and that's why its construction does not need to be realized in time for the championship.
The highway is intended for a wide range of users, as well as for cargo flows. The existing M-10 highway, which is one of Russia's busiest highways, has exhausted its capacity and passes through dozens of towns. The M-11 will lighten the load on the M-10.
As far as comparing travel costs on the M-11 and the price of a Sapsan train ticket, the price of a single ticket is not indicative because at least two people usually travel in a car. This means that they'd be saving money by not taking the train, and if it's an entire family travelling by car, then the money spent on the toll highway will be significantly less than the amount it would cost to take the train.
If using any of Russia Beyond's content, partly or in full, always provide an active hyperlink to the original material.