Flowers for hire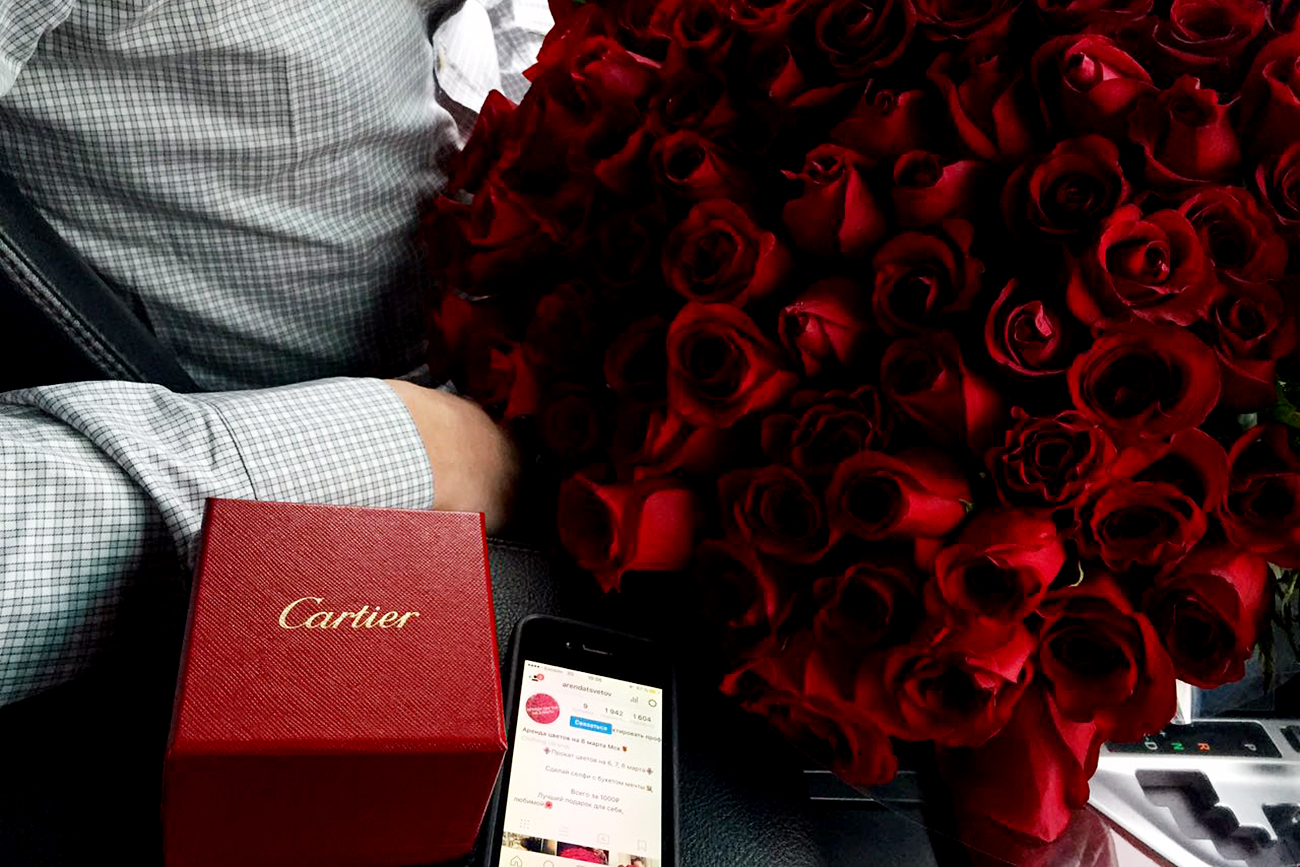 Clients are mostly young girls, but there were also young men wishing to be photographed with branded carrier bags. Source: Press Photo
Every girl's dream is to get a million red roses as a present and to impress her friends. This idea must have inspired the creators of a service offering flowers for hire, which flooded social networks in the run-up to International Women's Day.
"We opened for business on the eve of March 8, although we had the idea of offering flowers for hire for photographs quite a long time ago," said Alexander, the owner of the Instagram account, @arendatsvetov.
The idea is simple: a bouquet of 101 red roses is delivered to your home and you have up to 10 minutes to have a photo session with the flowers. Girls who want their followers on Instagram to be completely smitten can also use the courier to play the part of their boyfriend in the photograph.
This indulgence will cost you 1,000 rubles ($17), and for another 300 rubles ($5) a carrier bag with the Chanel, Armani, Tiffany or other famous logo can be added to the bouquet.
To Alexander's surprise, there were lots of clients. "Although the service is rather cheeky, in a few days we were approached by over 100 people, and we couldn't provide the service to all those who wanted it," he said.
Clients were mostly young girls, but there were also young men wishing to be photographed with branded carrier bags. The service was still in demand even after March 8, and now the owners of @arendatsvetov are devising a new flower project.
The female hot-water bottle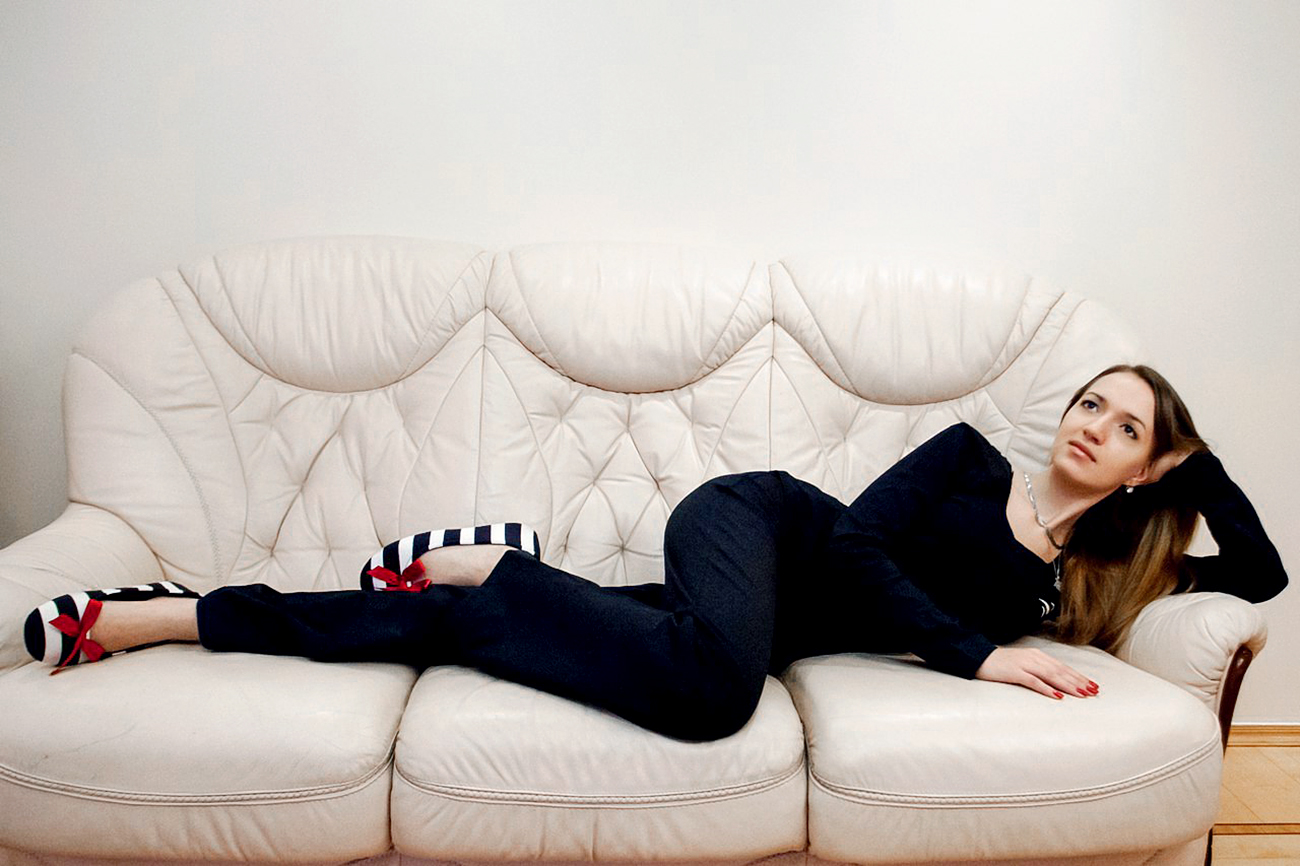 Viktoria Iv: "I go to a client's home, take a shower, change into my pajamas and go to bed for 15-20 minutes, the bed gets warm, and then I leave." Press Photo
Viktoria Iv is a 21-year-old from Moscow who offers to warm your bed on a cold night for a mere 4,900 rubles ($80). Viktoria's main clients are businessmen.
"I go to a client's home, take a shower, change into my pajamas and go to bed for 15-20 minutes. I can also have a conversation with a client if they want to. In the meantime, the bed gets warm, and then I leave," Viktoria said about her project.
It's not about intimate services, she insisted, and when she goes to a client she is accompanied by a guard who she can call using the Alarm Button app. So far there's been no need to, and she's been lucky with her clients, she said.
The service began on Jan. 25, and she earns up to 350,000 rubles [$5,900] each month. She finds herself overwhelmed with clients despite the weather getting warmer.
Viktoria pays no attention to criticism, and believes the fact that it has produced such a strong response means she is going in the right direction. She sees herself as a coach.
"People spend a third of their life in bed and it's through bed that their biological energy is affected most. I have no medical or psychological degree but the fact remains that people feel better after contact with me," the young entrepreneur is convinced.
The female hot-water bottle website
Cat for an hour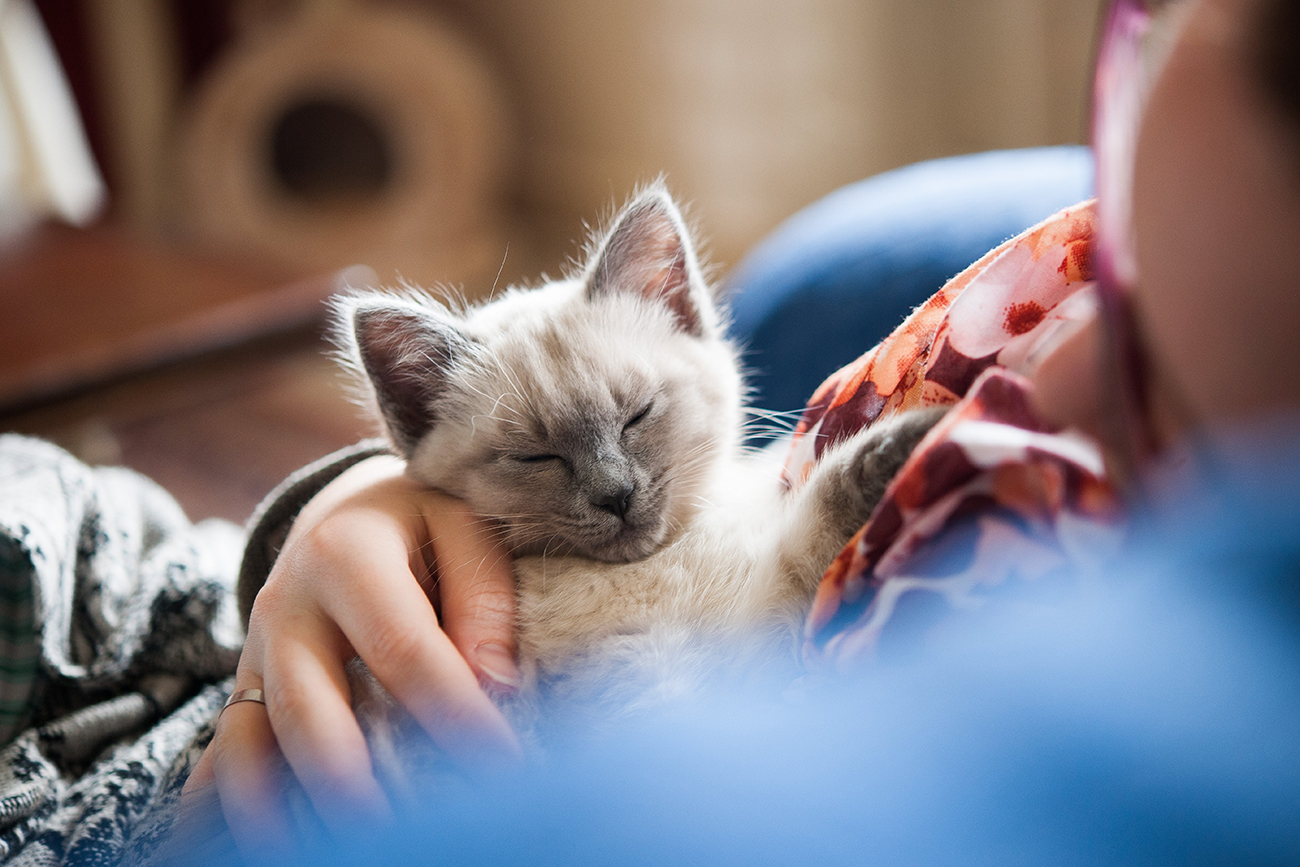 Cat / Global Look Press
In the Russian city of Kirov a new service offers rent-a-cat. "Many people, before they get a cat as a pet, have strong doubts - they have fears about the smell, cat's hair on the floor and the responsibility," the creator of the service, Vasily, told (in Russian) Interfax news agency.
His service will help people make the right decision and get rid of their worries, Vasily hopes. Many clients are people who want to try out life with a cat in the house, and to better see whether they need to have a pet.
Currently, there are three cats available to clients. Vasily said that all the animals are easygoing with people, although one cat, when with a client, scratched a child by accident.
In order not to tire the animals from time with strangers, their "working day" doesn't exceed three hours, Vasily said. The cost of the service is negotiated with each client and ranges from 300 to 600 rubles an hour. In the future, Vasily plans to register his business and hire more furry employees.
If using any of Russia Beyond's content, partly or in full, always provide an active hyperlink to the original material.