Tourists predicted to increase despite shortage of hotel rooms in Russia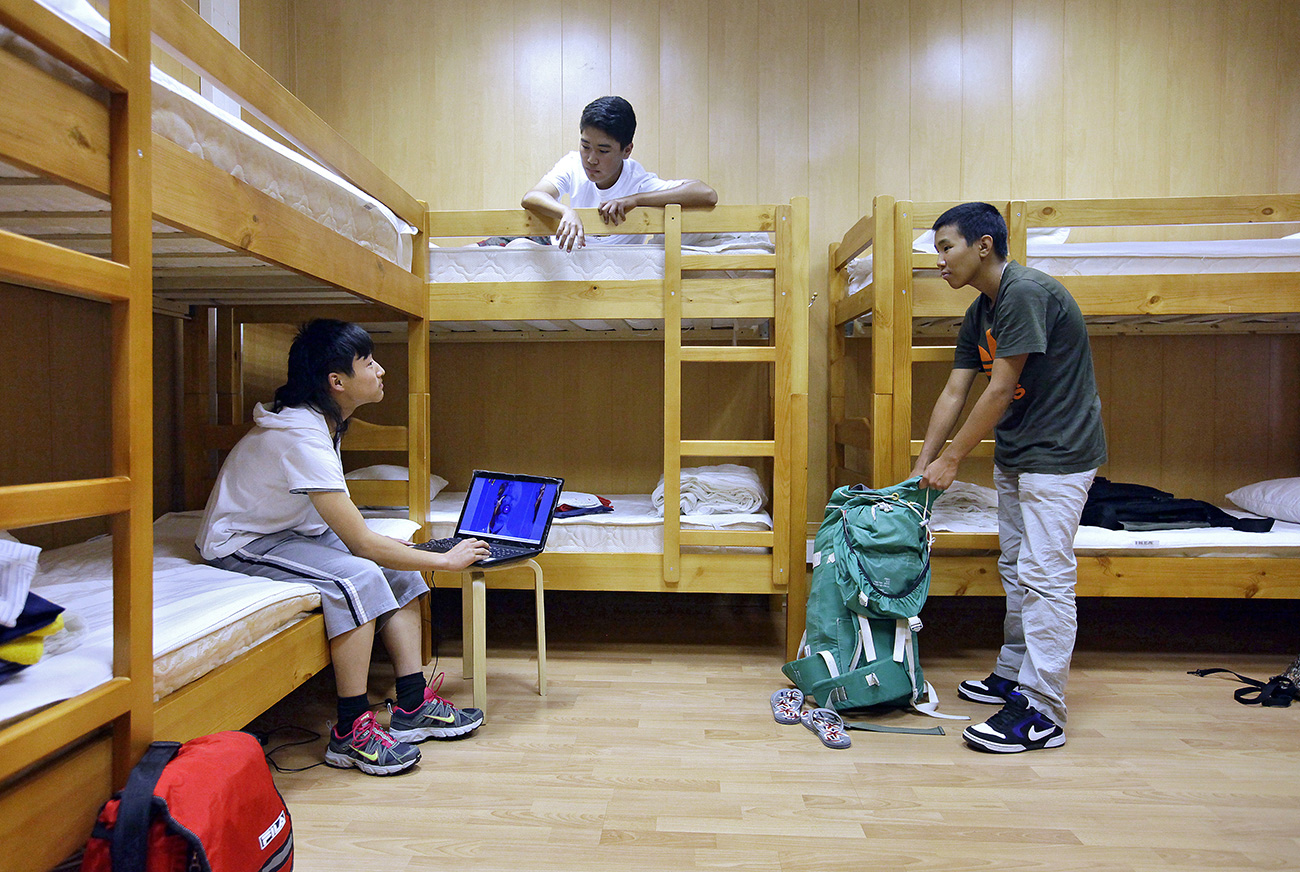 Lodgers at 'Novy Arbat' hostel in their room.
Ruslan Krivobok/RIA Novosti
The cost of tours to Russia is expected to increase to by 10 to 15 percent in 2017, apparently due to a shortage of hotel rooms. However, tour operators hope Russia freeing up visa procedures will help boost visitor numbers.
According to the Rosstat news agency, foreign tourists visited Russia 24.6 million times in 2016, while the most travelers came from China, Germany, America, Italy, Israel, the UK, France, South Korea, and Spain.
No country can beat China when it comes to boosting Russia's tourism industry, and the country has topped the list since 2014. Last year, more than 760,000 Chinese citizens journeyed to Russia, marking a massive 41 percent increase compared to 2015 – according to the director of the Federal Tourism Agency, Oleg Safonov. He added that 2017 expects the number of foreign tourists to grow by 10 percent.
Currently, the three main European countries that choose to visit Russia the most are Germany, France, and Italy. Europeans are willing to spend more and are not hindered by visa difficulties, say tour operators. However, a substantial increase in tourist numbers from Europe is not expected this year – only three to four percent.
Russia is also focused on attracting more visitors from South Korea, Vietnam, and Saudi Arabia. But in order to attract the latter, experts say Russia must significantly increase its level of service. For now, the main nations choosing to stop off in the country from the Middle East are Iran and Israel.
Russia's tourist exchange with Israel was established a while ago and is stable. In 2016 about 180,000 Israeli tourists visited Russia. Iran, on the other hand, is a relatively new market and is demonstrating good growth: 67,000 tourists in 2016, which is 62 percent higher than in 2015. Tour operators estimate that this year at least 100,000 Iranian tourists will come to Russia.
China is going for the northern lights
Most travellers (about 95 percent are group tourists) are usually only interested in Moscow and St. Petersburg. The next popular destination is the Golden Ring.
However, substantial tourist flows are also being observed in several regions. "For example, Kazan has established good air connection with Germany and Finland and therefore receives tourists from these countries," said Alexander Kurnosov, deputy general director of the Akademservice tour operator.
"More Chinese tourists are going to the Murmansk Region to see the Aurora. There is also growing interest in Nizhny Novgorod and the Kaliningrad Region," added Svetlana Pyatikhatka, executive director of the World Without Borders tourist association.
Travel without visas
According to tour operators, holidaymakers spends an average of $1,500 for a standard tour to Russia. "The growth of prices for tour packages will be quite noticeable this year," notes Pyatikhatka. Apparently, this is because Russia's hotel infrastructure has reached its limit.
"There is a shortage, particularly in Moscow and St. Petersburg, and this pushes tourism service providers to raise their prices. Hotel and transport services will rise by 10-15 percent," she explained.
In her opinion, tourist flows will not decline but will be redistributed instead. On the one hand, inter-regional itineraries may develop in regions neighboring St. Petersburg and Moscow, such as the Golden Ring and the "Silver Necklace."
One of the strongest incentives for incoming tourism in Russia may be the liberalization of the visa procedure. Russian President Vladimir Putin recently signed a new law facilitating entry into the country for foreign citizens through the free port of Vladivostok. The move means foreigners can obtain free electronic visas with a validity period of eight days. The government is also working to issue electronic visas to tourists coming to the Northern Caucuses. Foreigners coming to St. Petersburg as part of a cruise can travel visa-free for up to three days as well.
First published in Russian by Gazeta.ru.
If using any of Russia Beyond's content, partly or in full, always provide an active hyperlink to the original material.