Russian industry to be boosted by leading machine manufacturer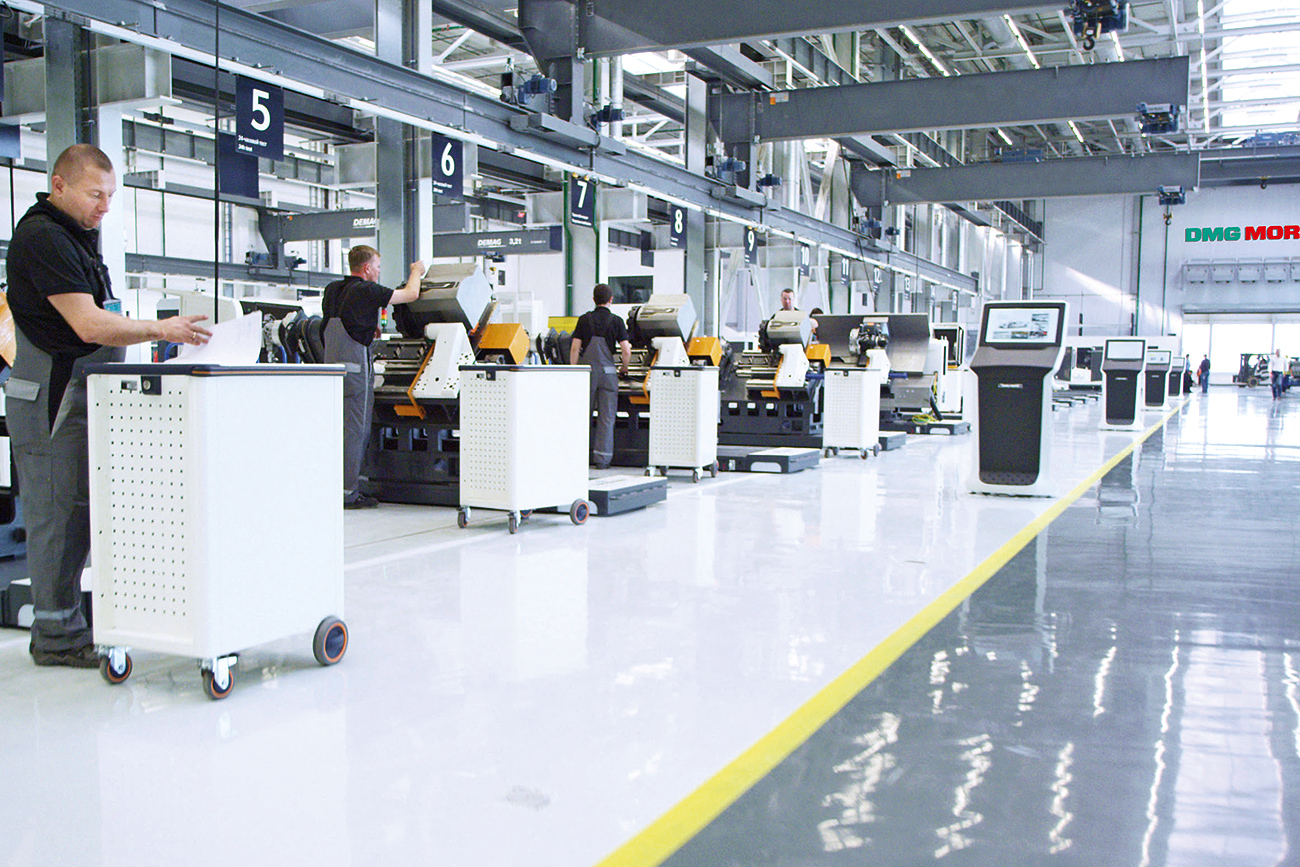 The cost of qualified labor in Ulyanovsk is currently 20 to 30 percent less than in China and the average monthly salary of an ordinary worker is slightly over 20,000 rubles (350 euros).
Press Photo
DMG Mori in talks with its suppliers to localize production in the country.
DMG Mori – a leading German-Japanese manufacturer of cutting machine tools and lathes – and the regional government of Ulyanovsk are in talks to localize production by setting up a supplier park 900km east of Moscow. The Zavolzhye industrial center is the intended location, and international suppliers will transfer the manufacturing of machine tool parts there, provided the agreement is signed later this year.
Ulyanovsk Governor Sergei Morozov announced the news during a meeting with investors and journalists in Moscow on April 10.
In Morozov's words, active talks are currently being held with three large machine tool parts suppliers from the Czech Republic, the Netherlands, and Japan. DMG Morilaunched its own production in Ulyanovsk in 2015 and is now trying to attract its partners to the localization process in order to expand its presence on the Russian market. Today, machines produced by DMG Mori in the Ulyanovsk Region are used by the Aviastar regional airplane construction plant and the UAZ Russian automobile manufacturer. "Currently, it's the number one plant in Russia. This year it is expected to start paying back," added Morozov.
The territory has already been allotted for the supplier park and networks and communications have been established. Earlier, the regional media reported (in Russian) that DMG Mori is planning to invest about four million dollars in the project.
"The DMG Mori company has a rather large quantity of suppliers throughout the world and this year we organized a special open door day in which all the suppliers of this huge company arrived in Russia and evaluated the potential volume of orders, and not only in Ulyanovsk but also in other industrial regions of Russia," Morozov explained. "We are currently speaking with Russian machine producers about creating a single supplier center, both for Russian factories and for the foreign plants that operate in our region."
According to the Ulyanovsk Regional Administration, the cost of qualified labor in the region is currently 20 to 30 percent less than in China and the average monthly salary of an ordinary worker is slightly over 20,000 rubles ($350). The industrial cluster in the Ulyanovsk Region is demonstrating growth for an 11th consecutive year, says Morozov. "By the end of the first quarter of 2017, the Ulyanovsk Region showed one of the best performances in the country in terms of industrial production growth, including car manufacturing and airplane construction," he concluded.
If using any of Russia Beyond's content, partly or in full, always provide an active hyperlink to the original material.