Will a mammoth skull-shaped hotel be built on Lake Baikal's shore?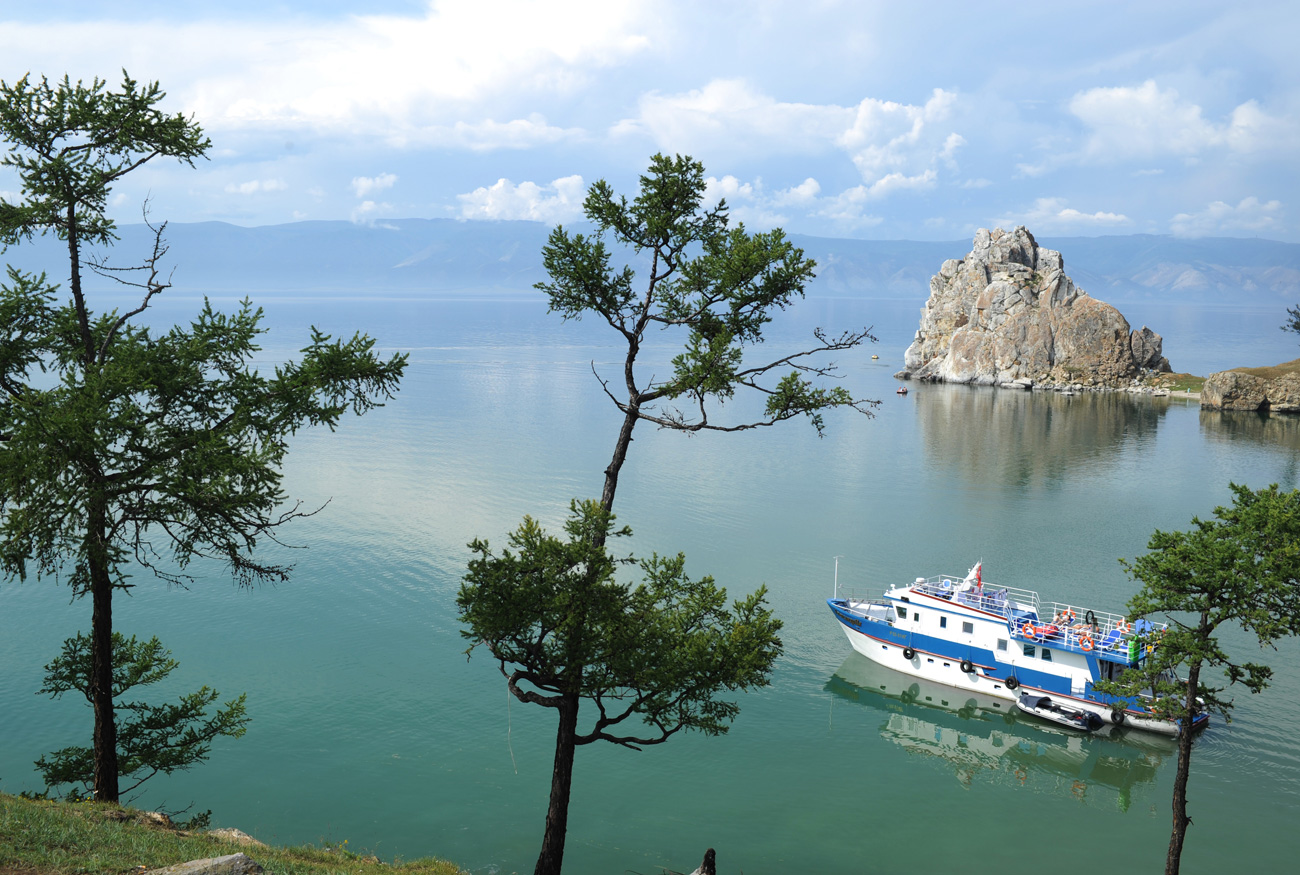 Market players are skeptical about the project.
Iliya Pitalev/RIA Novosti
The project, designed by a local sculptor, may not be profitable due to high construction costs and the region's short tourist season.
The administration of Russia's Republic of Buryatia (approximately 4,000 km east of Moscow) is planning to build a hotel shaped like a mammoth skull on the coast of Lake Baikal, TASS news agency reports.
"This will be a grandiose and unusual construction project with an ethnic and historical flavor," acting President of Buryatia Alexey Tsydenov told TASS. "Each of its tusks will be 100 meters long, and there will be rooms and conference halls inside the skull."
A mock-up of the project – still in its early days – was recently presented in Moscow. Tsydenov hopes the hotel will eventually turn into the region's landmark sightseeing attraction for tourists.
The mammoth skull hotel was designed by Buryat sculptor Dashi Namdakov, who had previously used mammoth motifs in his works. Namdakov first presented the Baikal project in 2012. Back then, the building was meant as a museum and a complex of art studios. The sculptor proposed shaping the main building as a giant mammoth skull as though carved in the sand by the lake's waves.
Criticism
Market players polled by RBTH are skeptical about the project. "Hundred-meter-long tusks housing conference halls cannot be implemented in practice, says Stanislav Ivashkevich, vice-president for development at hotel operator Cosmos Group. "A conference hall is a flat room with a floor area of at least 100 square meters; it must have staircases, elevators, and associated service rooms."
Ivashkevich estimates that building a standard hotel of a similar size would require at least $120 million, and shaping one as a mammoth skull would be even more expensive: "Any potential investor would have their doubts about making a return on their investment. Given that tourist flows to Lake Baikal are strictly seasonal, the breakeven point may well prove 50 to 60 years away. I personally know no investors that would agree to take part on such terms."
Kirill Irtyuga, general director of hotel operator RosinvestHotel, concurs: "For tourists arriving in Baikal Haven [the special economic zone in Buryatia], quality service is of no less importance than architecture, folklore, and the ethnic flavor. A single mammoth hotel cannot serve their needs." Irtyuga believes a comprehensive development project needs to be drafted for the area, one that would include potential itineraries for visitors, arrival logistics, quality accommodation, top-level catering, and personal safety.
If using any of Russia Beyond's content, partly or in full, always provide an active hyperlink to the original material.