Pobeda: The world's fastest-growing low-cost airline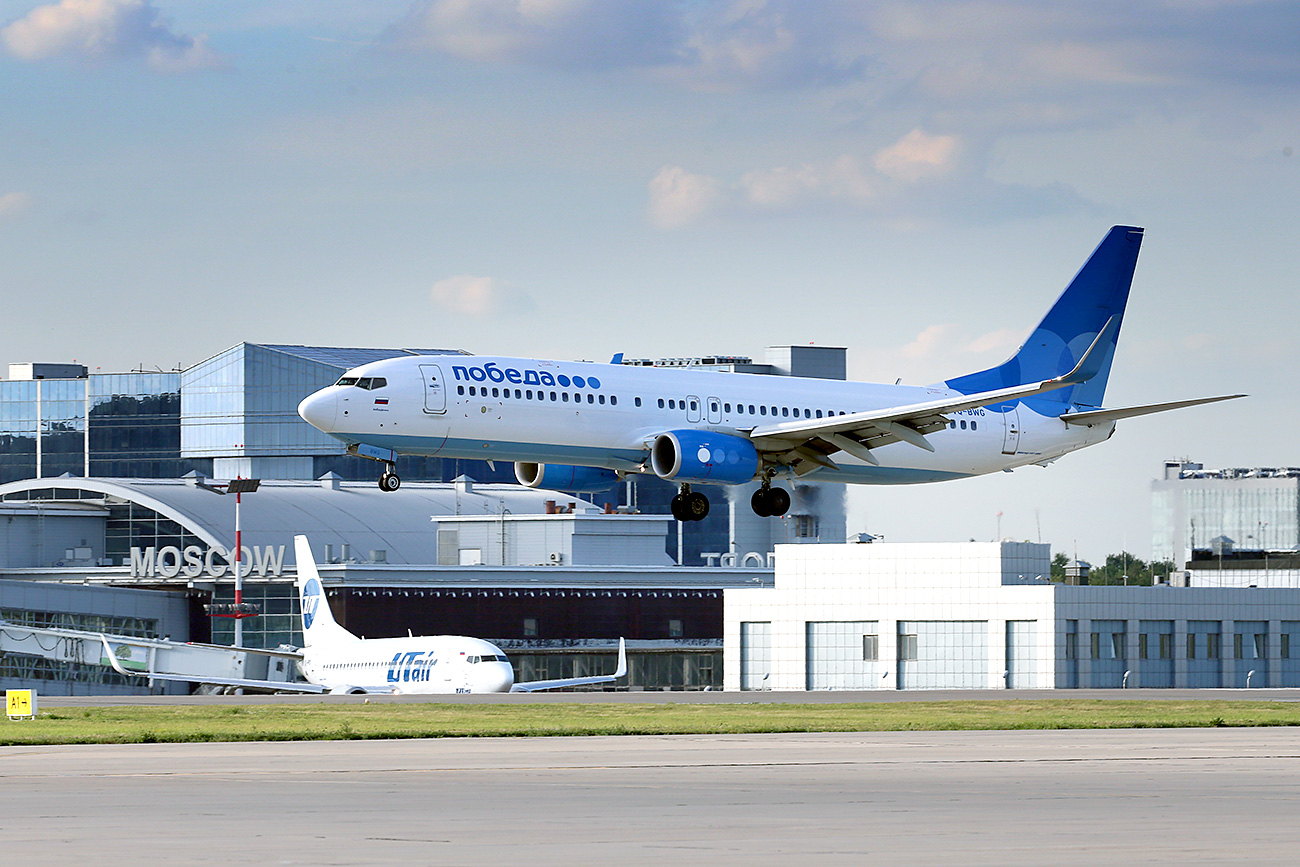 Expert: "Pobeda's strong performance is directly related to the fact that it is the only low-cost airline in Russia."
Vitaliy Belousov/RIA Novosti
Pobeda is now the global leader among budget air carriers in terms of revenue growth. In addition to increasing consumer frugality, the low-cost Russian passenger airline is helped by being a member of the Aeroflot Group.
Pobeda Airlines, which specializes in budget air travel and is part of the Aeroflot Group, has taken the world's top spot among low-cost airlines in terms of revenue growth rates, the company said in a press release, citing a study by the global airline industry publication, Flight Airline Business.
In June, the magazine published a rating based on results of low-cost airlines' performance in 2016, in which Pobeda finished first globally in terms of revenue growth rates. In addition, the Russian low-cost airline led Europe in 2016 in terms of load factor growth, with its seat occupancy growing by 7 percent and reaching 88 percent.
Flight Airline Business also noted that the growth rate of Pobeda's passenger traffic in 2016 exceeded the global average by more than 300 percent. While the global market of low-cost airlines increased by 10.8 percent, Pobeda posted growth of 38.7 percent for this key indicator.
Low-cost airline Pobeda, established in 2014, is part of the Aeroflot Group and is based at Moscow's Vnukovo International Airport. In 2016, the airline had a net profit of more than 3 billion rubles, and carried 4.3 million passengers, making it sixth in this category in Russia's civil aviation sector.
Recipe for success
Pobeda owes its success to several factors, experts said. "Against the background of a continuing decline in incomes, more and more Russians are forced to spend less money on air travel. Obviously, in these circumstances the demand for the services of low-cost airlines has significantly increased, allowing the company to achieve revenue growth, both in ruble and dollar terms," said Pavel Sigal, first vice-president of the OPORA Rossii Association.
Second, Pobeda's strong performance is directly related to the fact that it is the only low-cost airline in Russia, pointed out Mark Goichmann, a leading analyst at the TeleTrade group of companies.
"During the crisis years, many foreign discount carriers left the country owing to unprofitability - for example, Italy's Blu Express and Great Britain's EasyJet. Therefore, Pobeda practically has no competition on the Russian market," Goichmann added.
Third, Pobeda operates - in a literal as well as figurative sense - under the wing of a powerful owner, Aeroflot. "This is important not only because it allows for costs common to both carriers to be shared, but, most importantly, the low-cost company is subsidized," said Goichmann.
If using any of Russia Beyond's content, partly or in full, always provide an active hyperlink to the original material.