Open Innovations-2017 Forum to be held in Skolkovo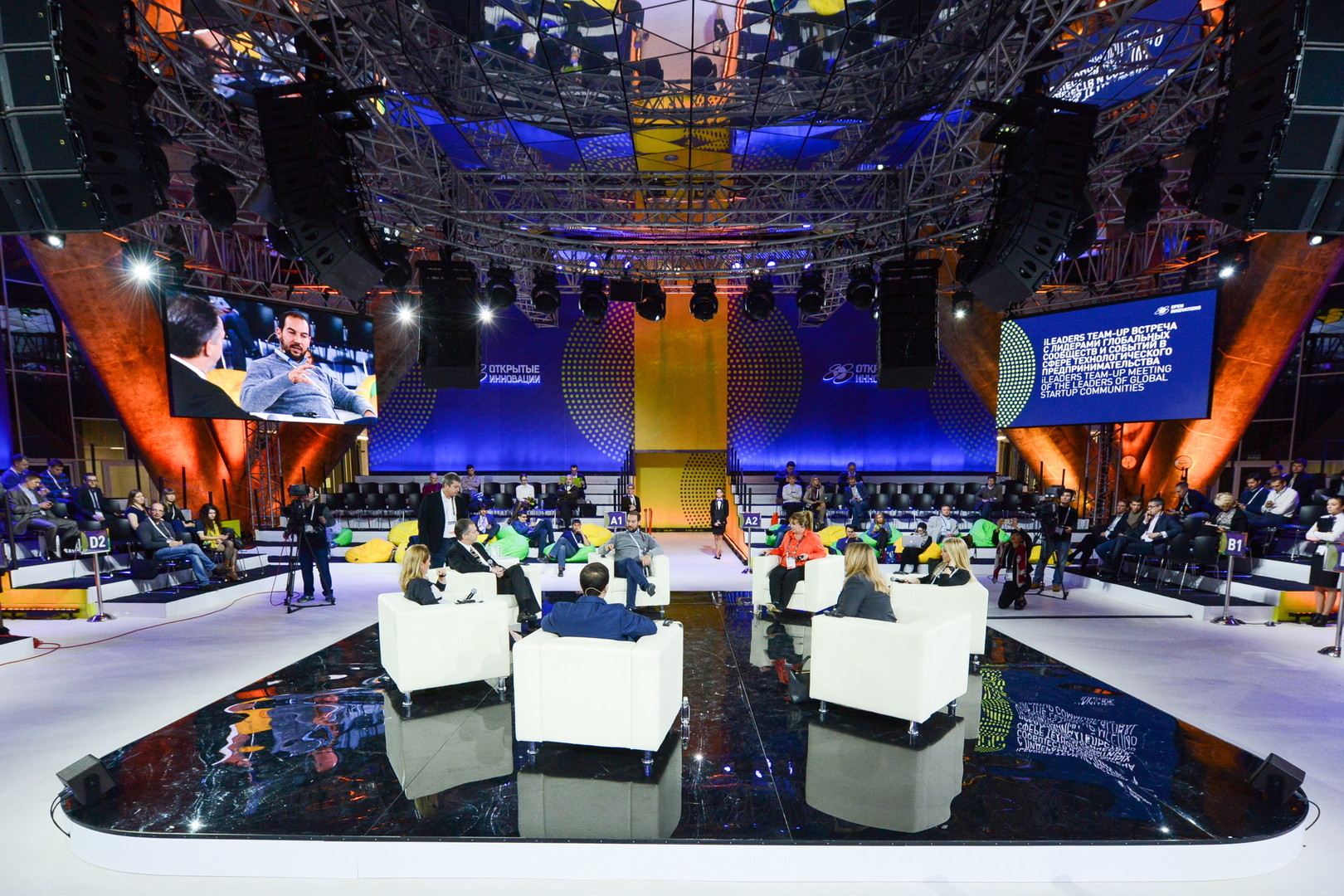 Annual Open Innovations Forum has been held in Moscow since 2012.
Press photo
On Oct. 16-18 Skolkovo Technopark will host Moscow International Open Innovations Forum. Some 15,000 participants from more than 90 countries of the world are expected to attend this main event of 2017 in the area of promoting the development of technological innovations.
Open Innovations Forum has been held in Moscow since 2012 under the auspices of the Government of the Russian Federation. It has earned the reputation of a unique discussion venue for participants of the forming innovative ecosystem.
The Forum's co-organizers are Ministry of Economic Development of the Russian Federation, Government of Moscow, RUSNANO Foundation of Infrastructural and Education Programs, Russian Venture Company, Foundation for Assisting Innovation, Skolkovo Foundation, and Vnesheconombank. This year the event will be attended by the members of the Consulting Board for Foreign Investments.
The key theme of the Forum in 2017 is Digital Economy. Global Transformation Challenges. The discussion will focus on corporations, the role of the state and the human being. Leading Russian and international experts in digital technologies will discuss transformations of global processes that are related to the development of the digital economy and the challenges that the humankind faces in the process of global informatization.
The Forum consists of three thematic day-long sections:
Day 1 – CorpTech DNA of the Corporation of the Future;
Day 2 – StateTech. Manifesto of the Digital State;
Day 3 – HumanTech. Tech for human & human for Tech.
The events will be attended by top managers of major global companies in the innovation industry, investors, developers and consumers of innovative solutions. Headliners of the Forum include:
Shinta Dhanuwardoyo – founder and CEO of bubu.com
Hiroshi Ishiguro – Professor and Director, Hiroshi Ishiguro Laboratories
Arina Teemu – visionary, technological entrepreneur, writer;
Dave Waiser – founder of Gett;
Marvin Lao – partner of 500 Startups
Danny Perekalsky – General Director of OZON Group;
Moshe Vardi – Professor, Rice University
Kirill Tatarinov – former General Director of Citrix
Luciano Key – researcher, Institute of Social, Behavioral and Economic Studies, University of California;
Gavin Heyman – executive director of Open Contracting Partnership
As part of the Business Program of the Forum the Technopark will host iMarket Technology Fair, which will present the new key trends and achievements in innovative spheres of the economy; the event will feature open consultations and interactive sessions; a startup show; a business contact exchange; an AR/VR zone, and much more.
Read more about the Open Innovations Forum
If using any of Russia Beyond's content, partly or in full, always provide an active hyperlink to the original material.